The hotel MOTEL ONE-Vienna State Opera is located in a landmarked, modernised ensemble of buildings
At the end of February 2015, the successful budget design hotel chain Motel One opened a branch with 400 rooms near the Vienna State Opera. BEHF Architects planned and provided advice during the restoration and redesign of the landmarked ensemble of buildings in the first municipal district of Vienna.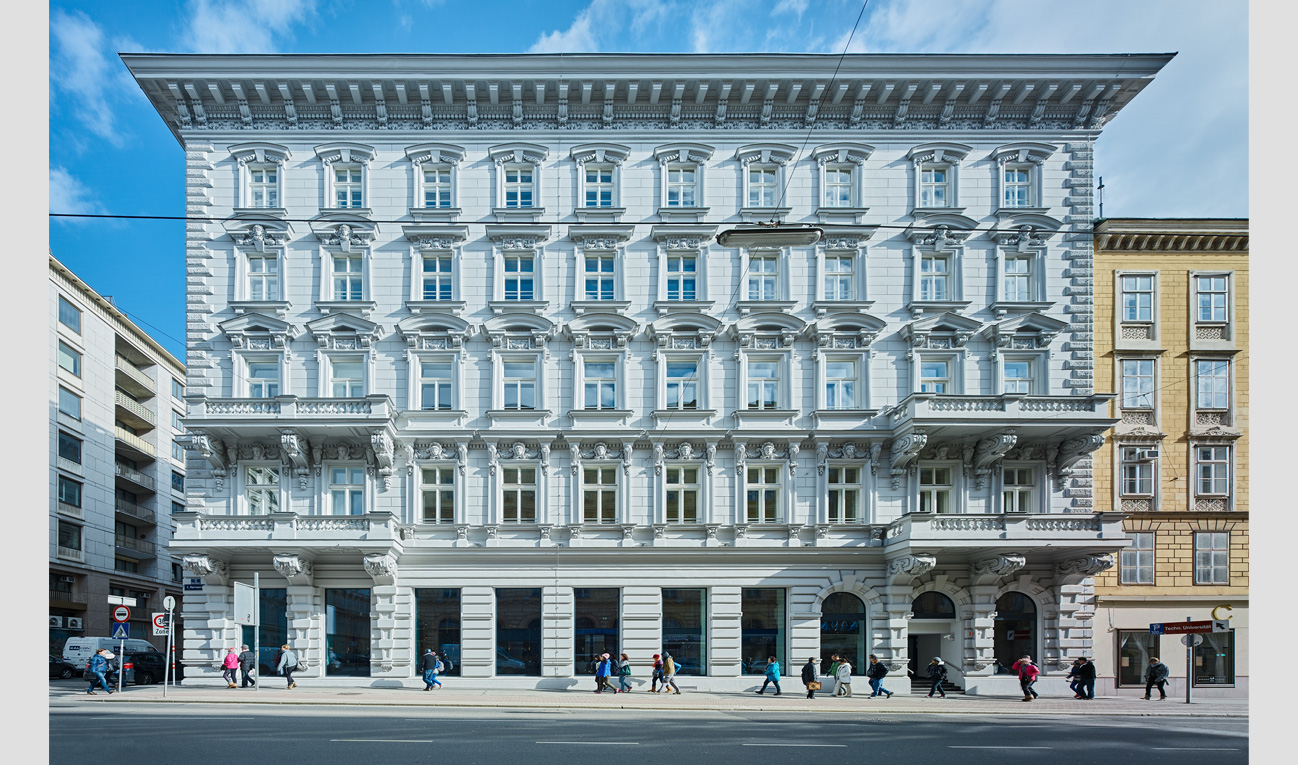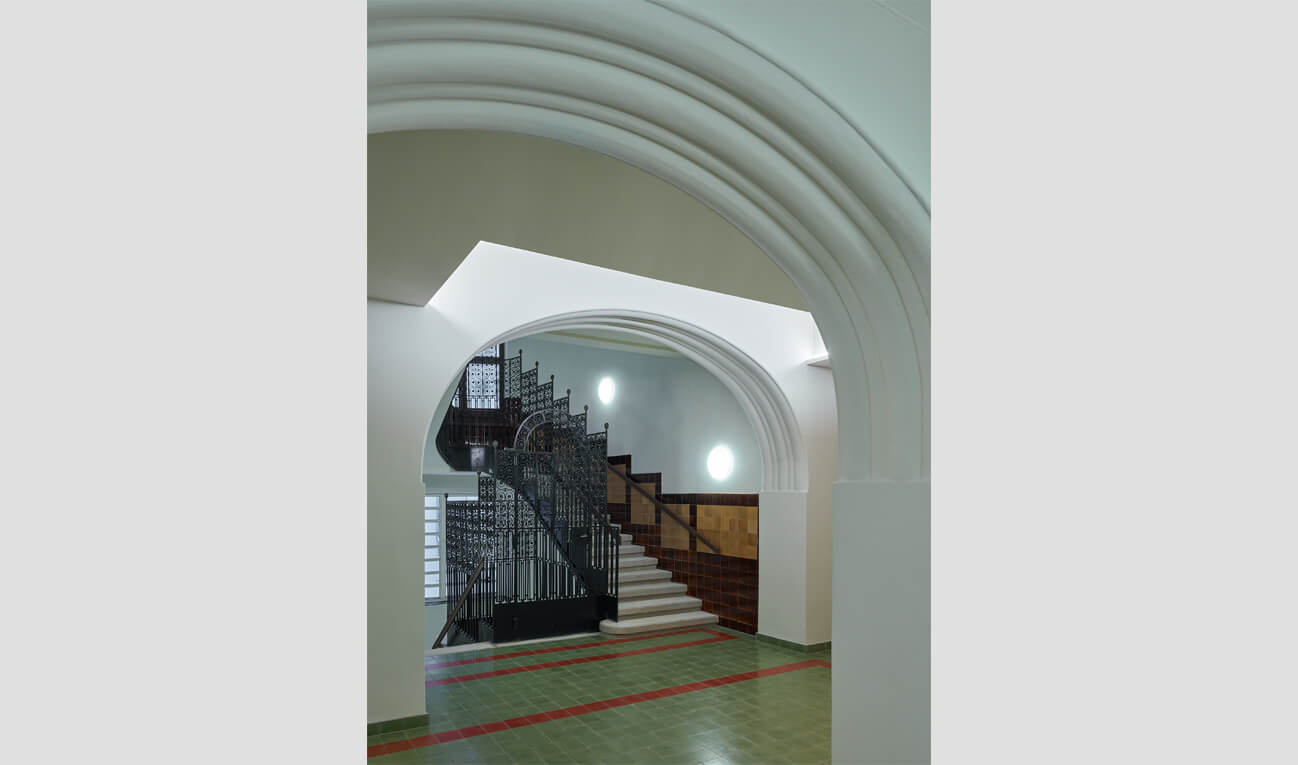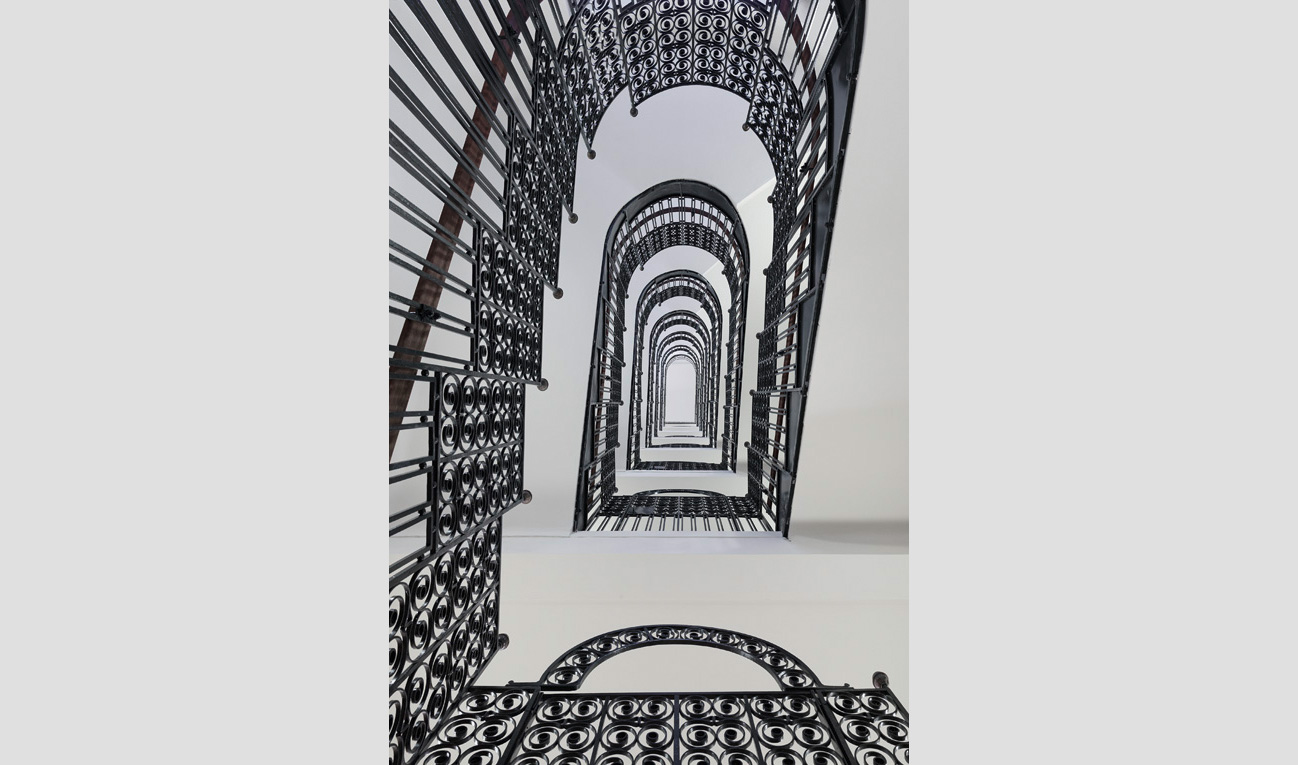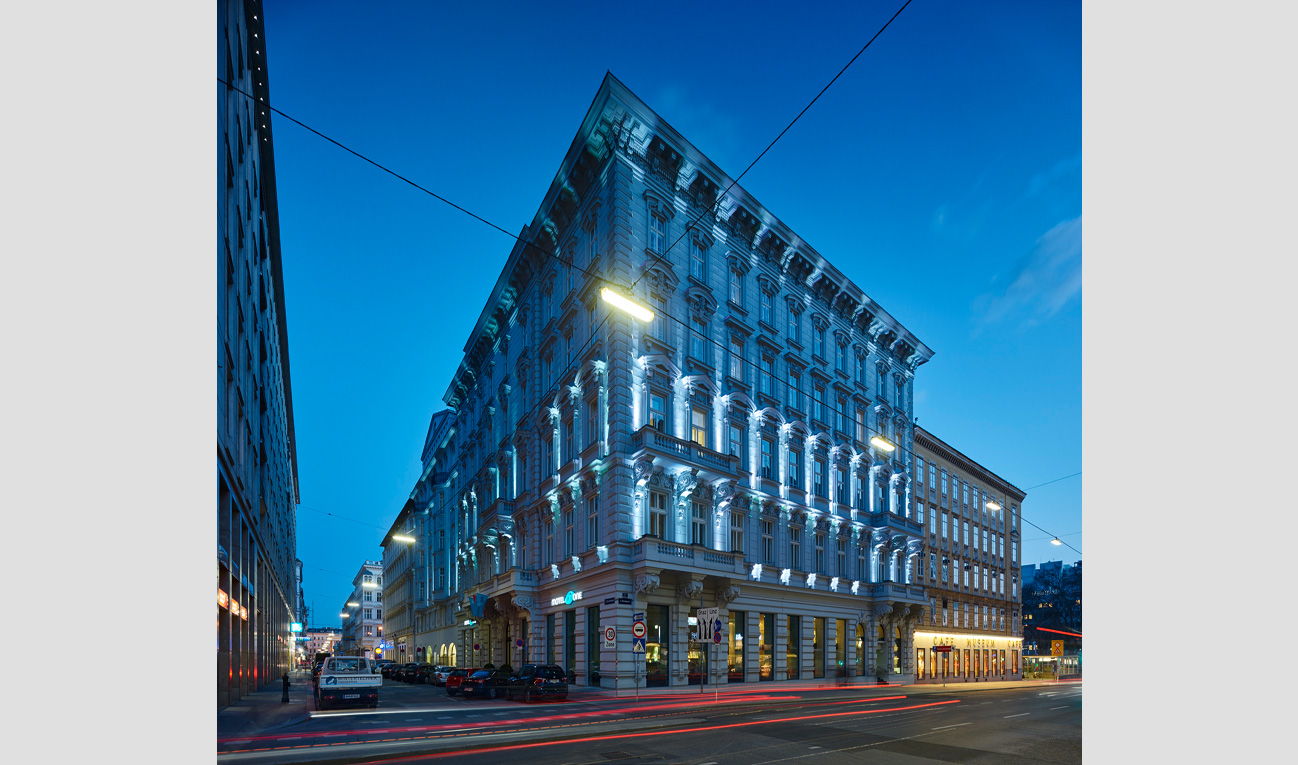 Two adjoining six-storey buildings from the period of promoterism were united. An innovative design of the inner courtyard's facade was combined with specific facilities to channel the daylight. As a result, the high-class hotel rooms are a refreshing upgrade within the inner courtyards from the time of the classic Vienna perimeter block development.
In order to modify the buildings last used as offices, the parties responsible actually struck new paths in terms of building regulations: In the future, these new opportunities will also allow possibilities to refurbish other landmarked buildings without changing their original character.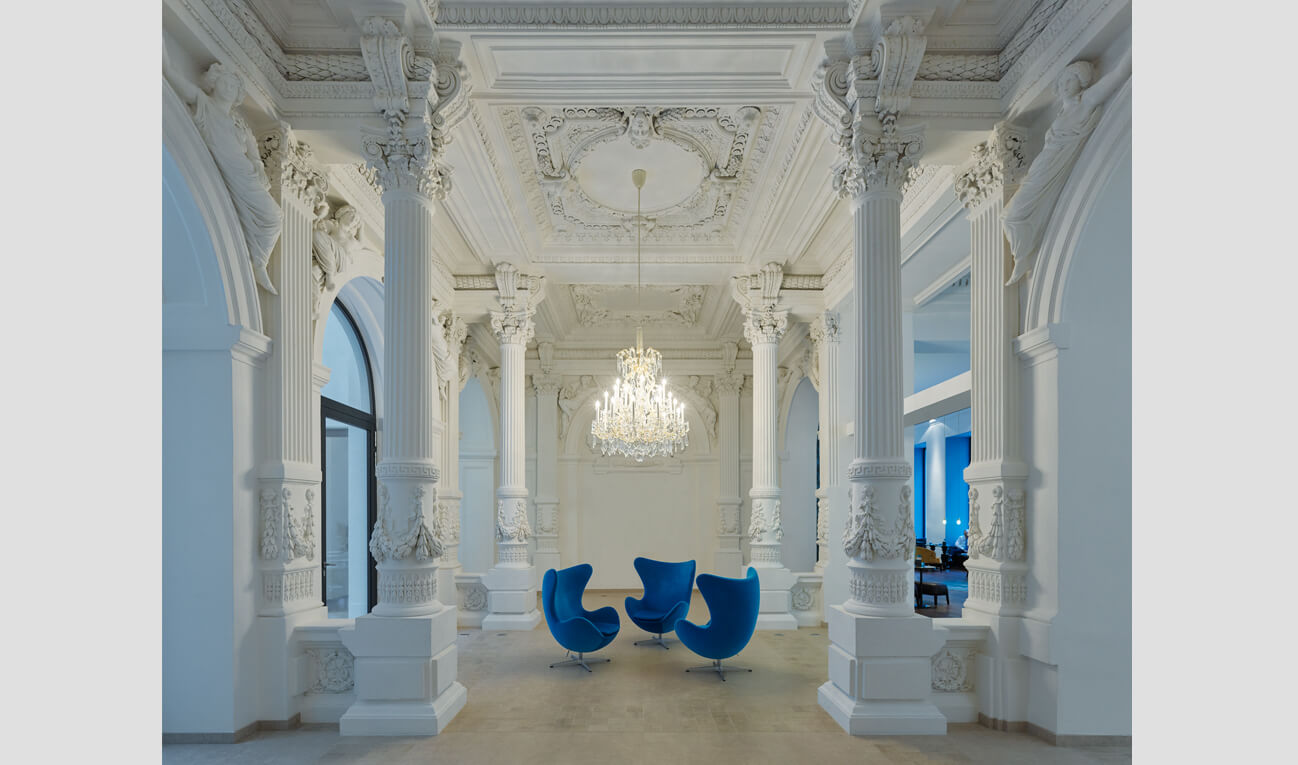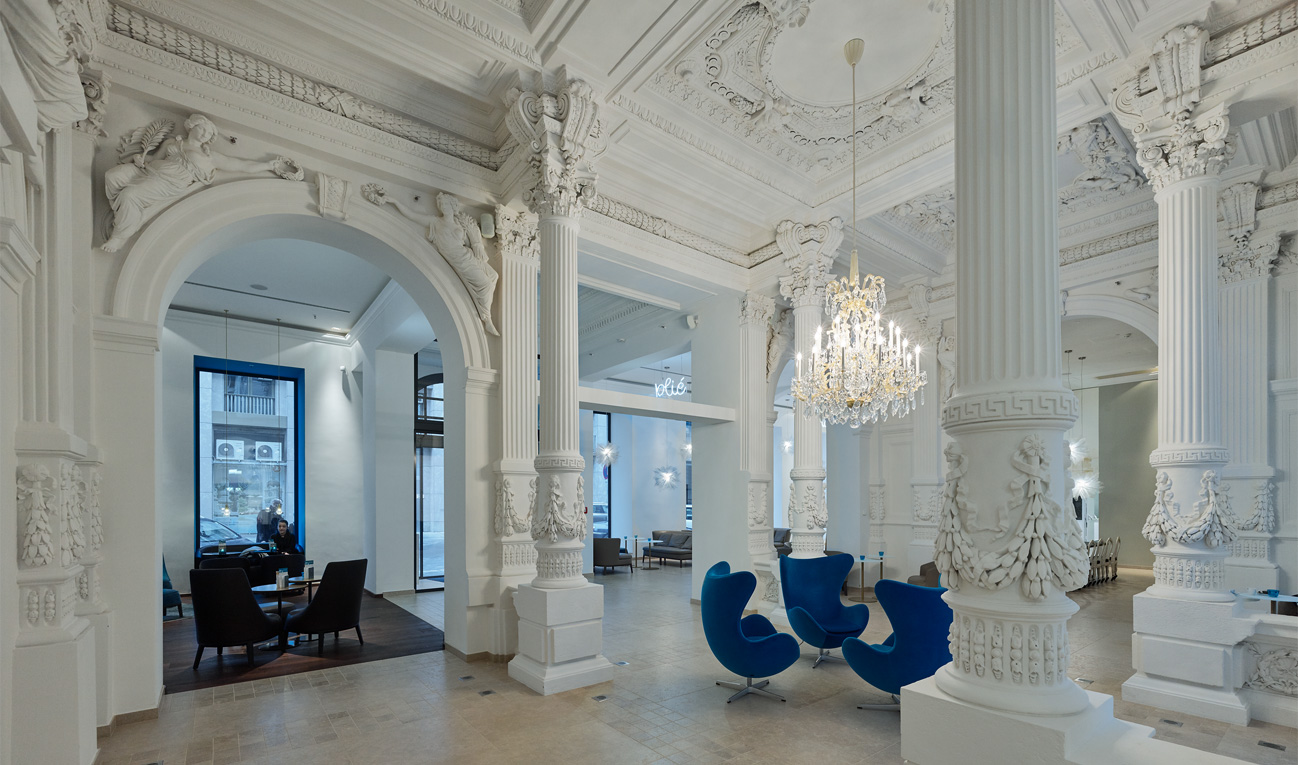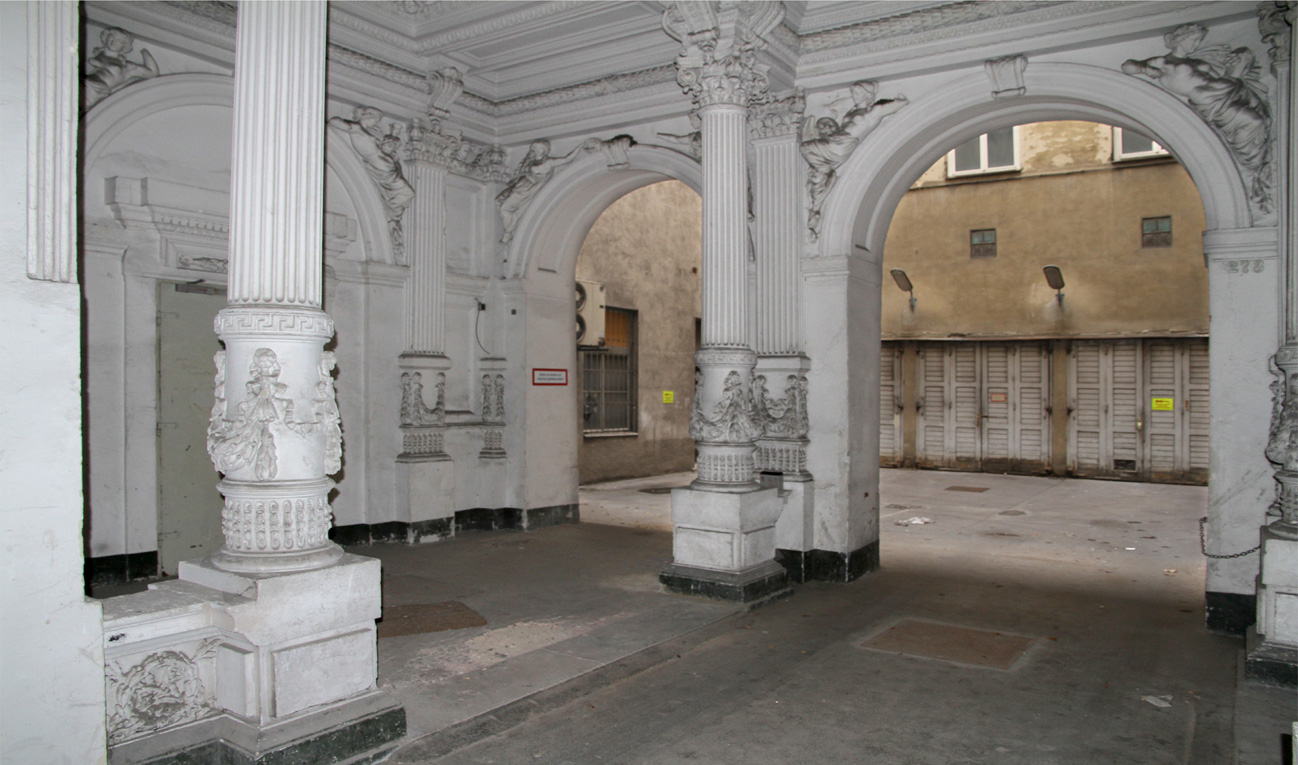 Although the attic was completely remodeled, the architects managed to preserve the historic roof line with its semitransparent metal structure. Furthermore, the facades, staircases, and foyers of both buildings were carefully completed and restored according to the historic drafts from the 19th century. After amply opening, the historic vestibule now presents itself as a broad, central entrance, where the reception, the beer garden in the inner courtyard as well as the bar and breakfast area adjoin in a well-structured way. From here, all 400 rooms are accessible. When entering the hotel, one will notice a cosmopolitan flair due to generous spaces combined with an oak parquet and elaborately refurbished stuccos.
In this new ensemble of buildings, visitors have the chance to encounter a unique feature of Vienna: the link between past and present and a promising vision of the future.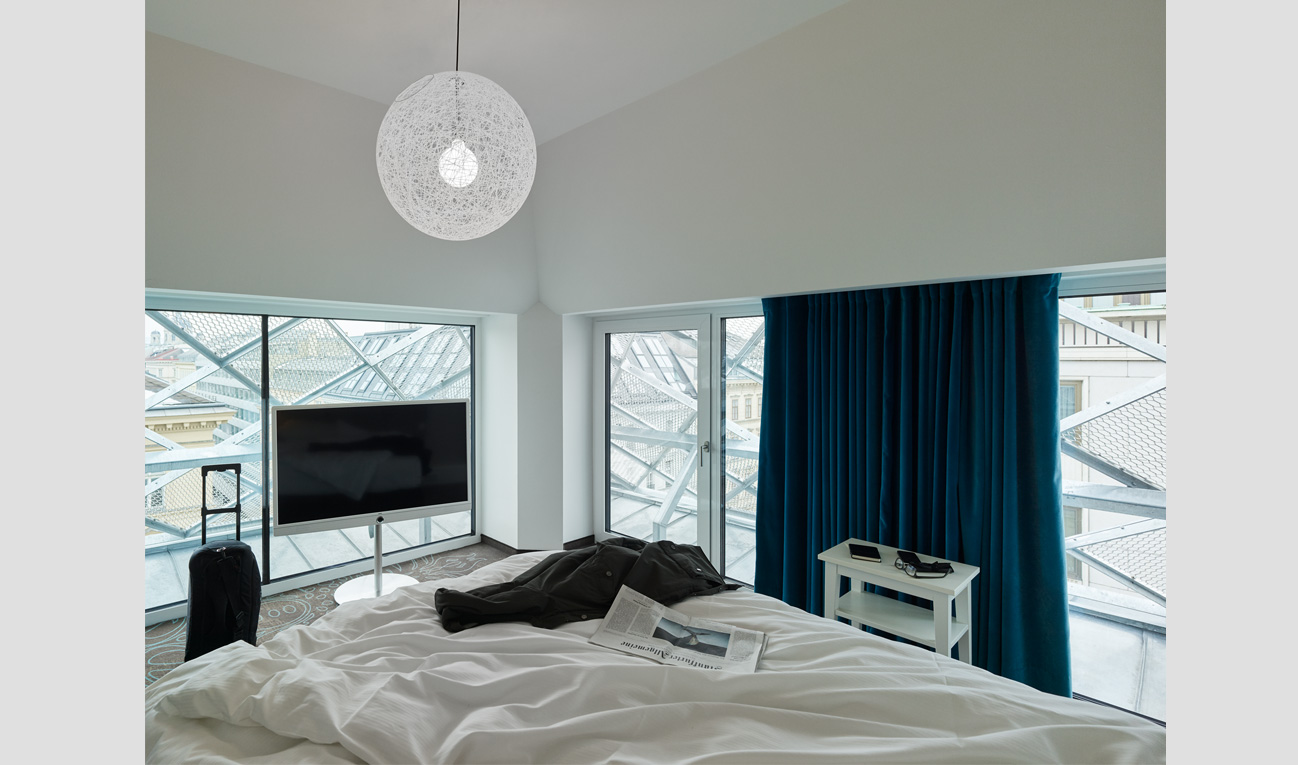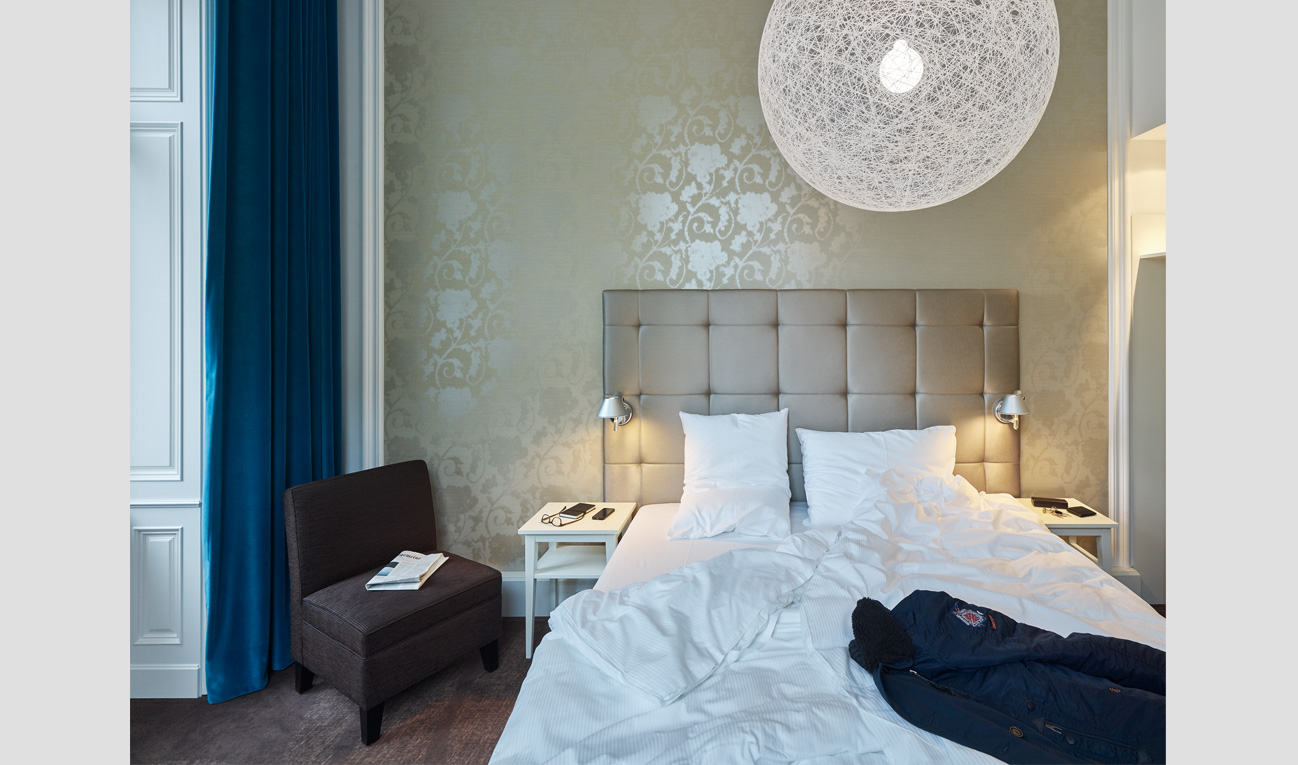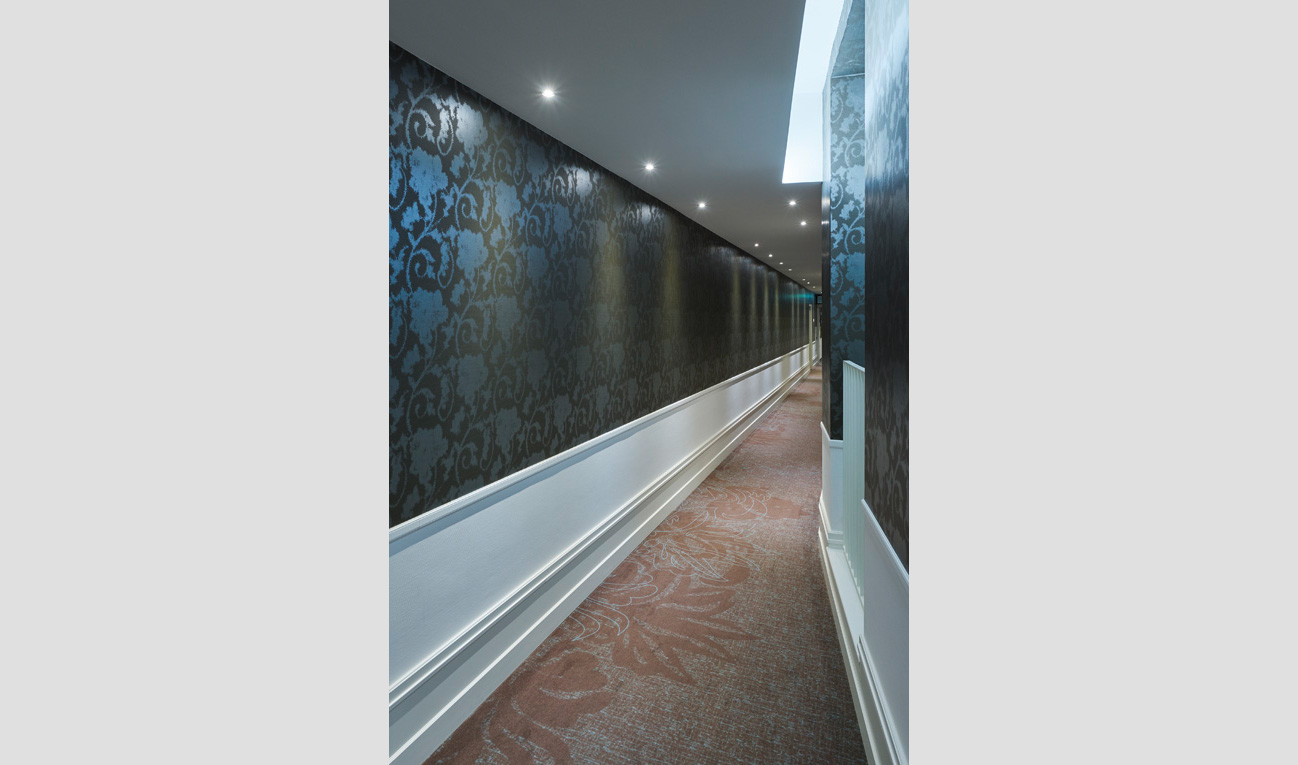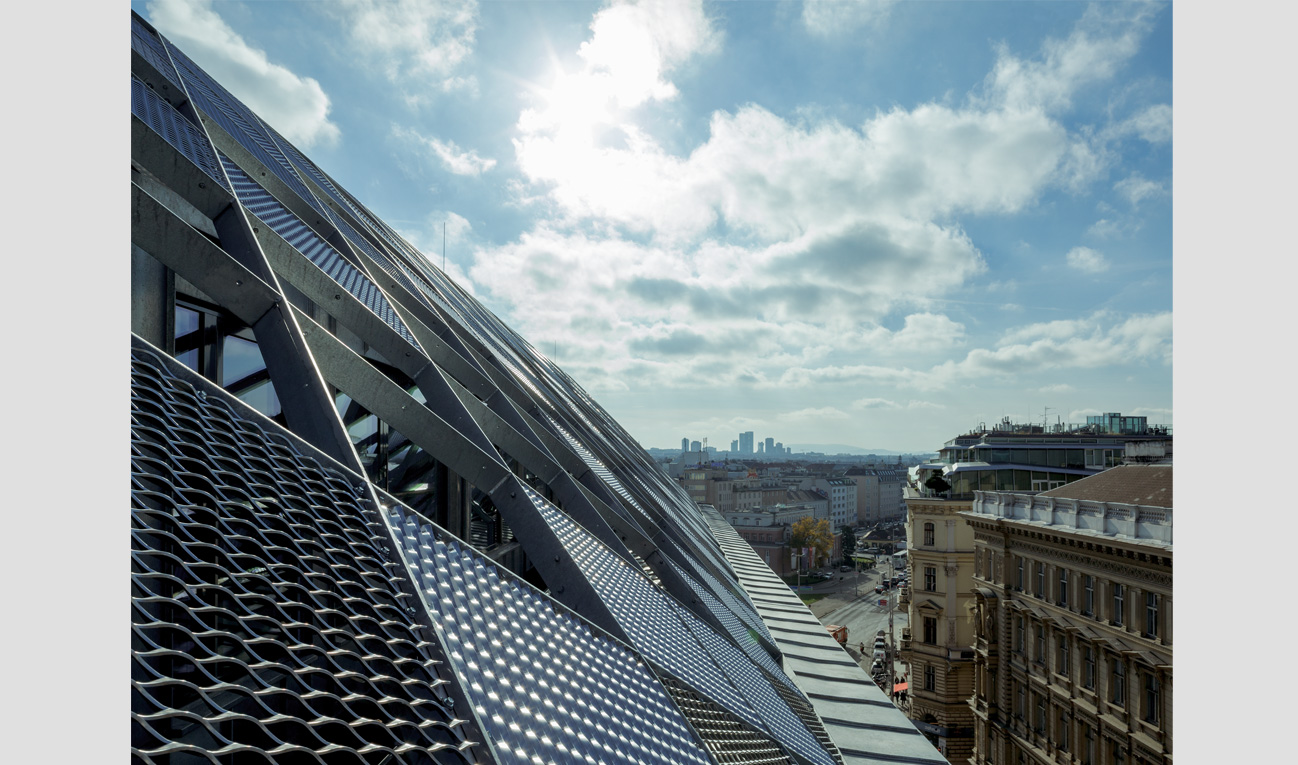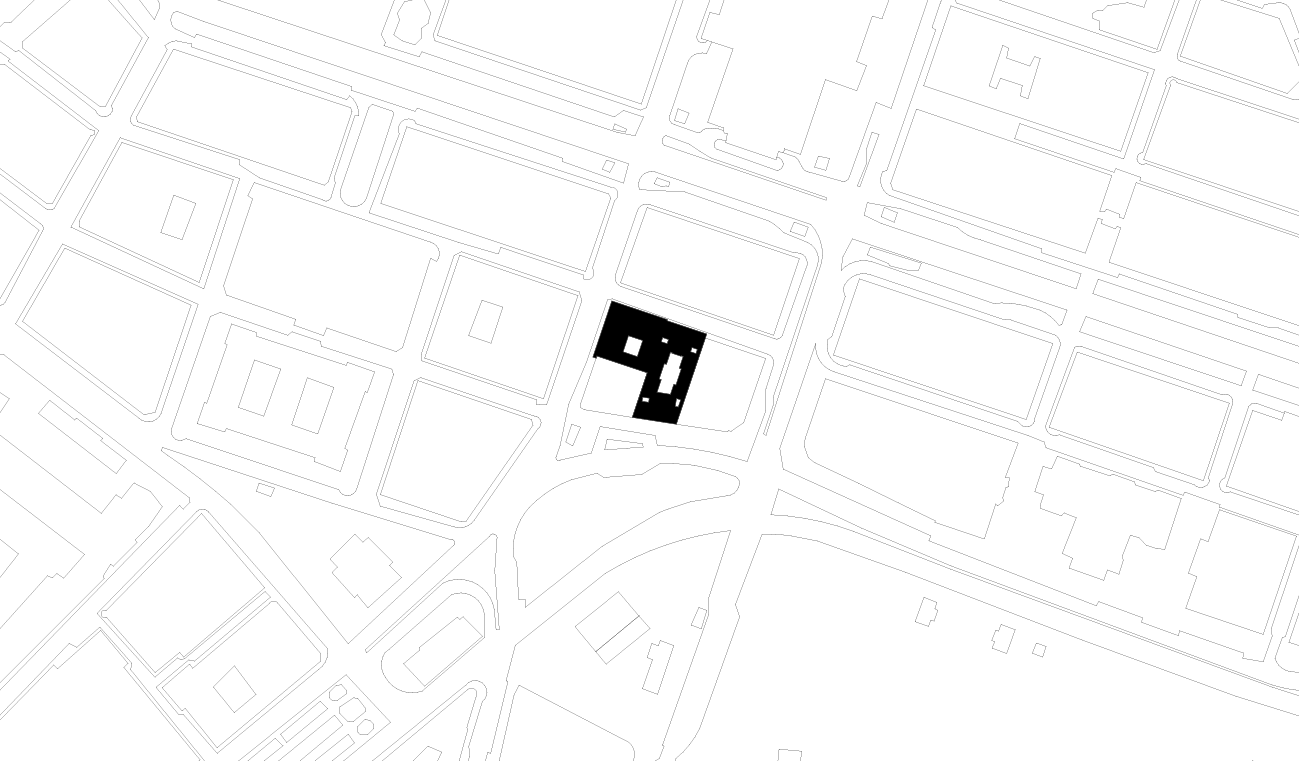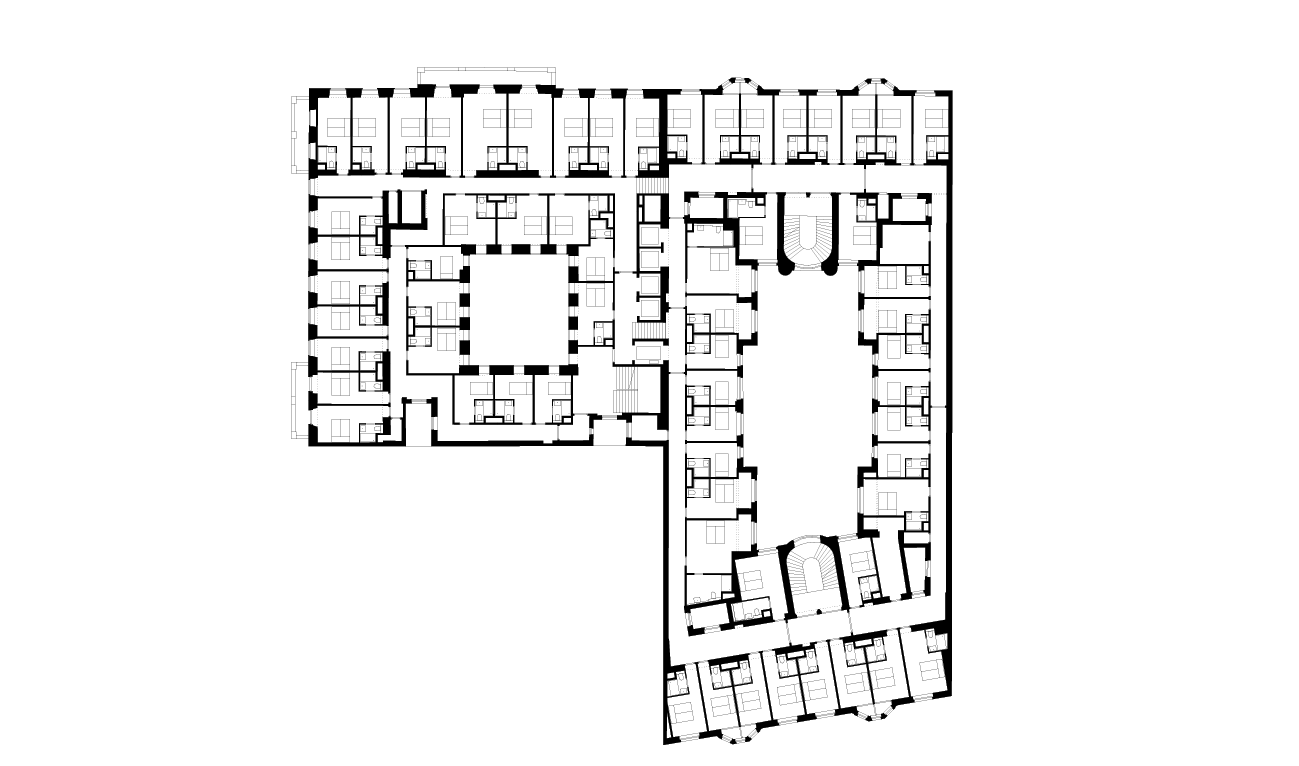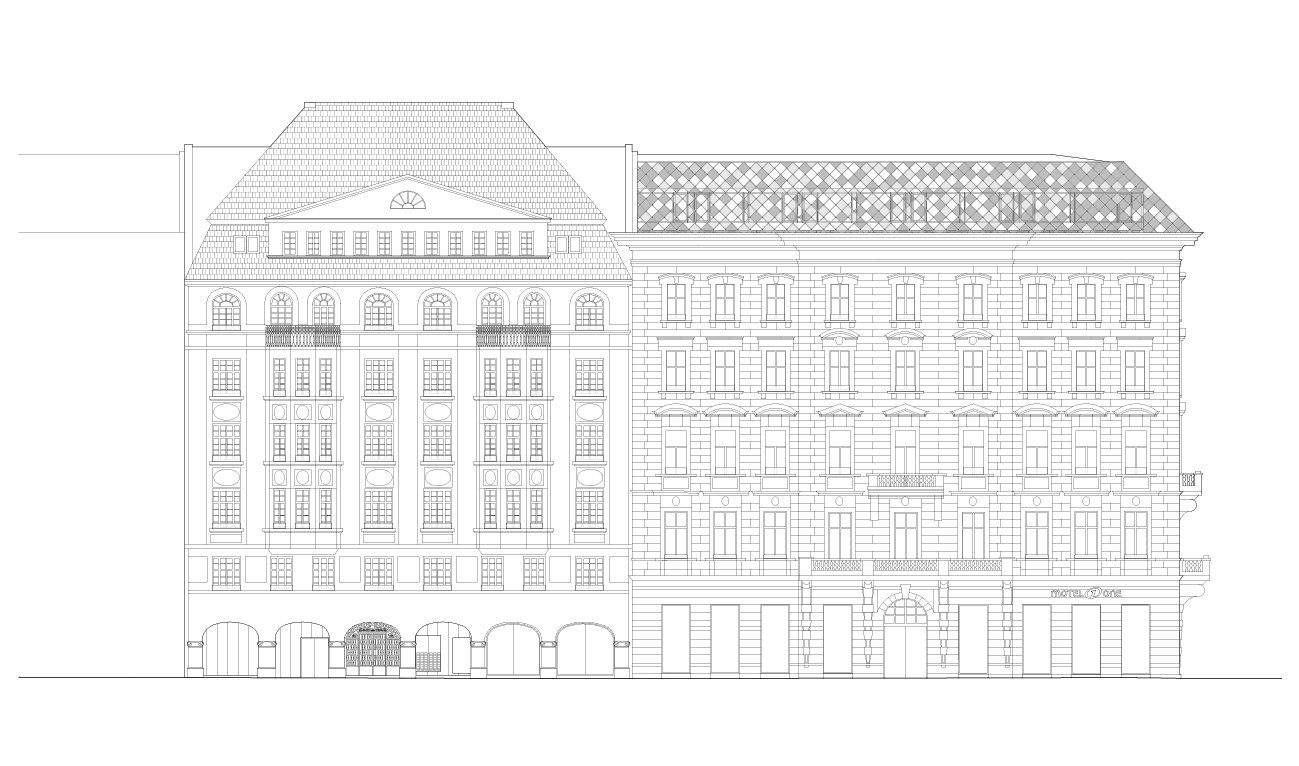 Awards
Municipal Department 19 Architecture and Urban Design, "built in 2014" ("gebaut 2014")
Hotel Motel One Wien-Staatsoper