Raiffeisenlandesbank NÖ-Wien AG is a modern, regional, cooperative and commercial bank. As part of Austria's largest banking group, it is one of the most important banks in the country and the top-level institution of the strong Raiffeisen network. Represented by 53 banks in the region of Lower Austria, RLB NÖ-Wien now goes on the offensive with a new Stadtbank in the federal capital Vienna. With "Meine Stadtbank", Raiffeisen Wien combines personal service with digital offer, and invests in redesign of 20 branches. "We provide clear answers to the Megatrends of regionality and digitalisation", says Martin Hauer, Senior Executive Raiffeisenlandesbank Niederösterreich-Wien.
BEHF Architects has translated this statement into architecture. "The reflection of values is more important than the reflection of one's own identity", says Armin Ebner. Therefore, the design deliberately takes a back seat here and places the customer as well as employees – and not the company – centre-stage.
A clearly visible "Pixel Wave", which acts as connecting element, gives the exterior of the new bank a uniform appearance. In bright yellow, the bank's corporate colour, the "Pixel Wave", a luminous area with a series of LED screens, contributes to the overall aesthetic and unifies the design of all branches – despite the existence of a wide variety of facades. It creates a second, inner facade: a "house-in-house". This ambience, and not the actual facade, is a key marker of identity.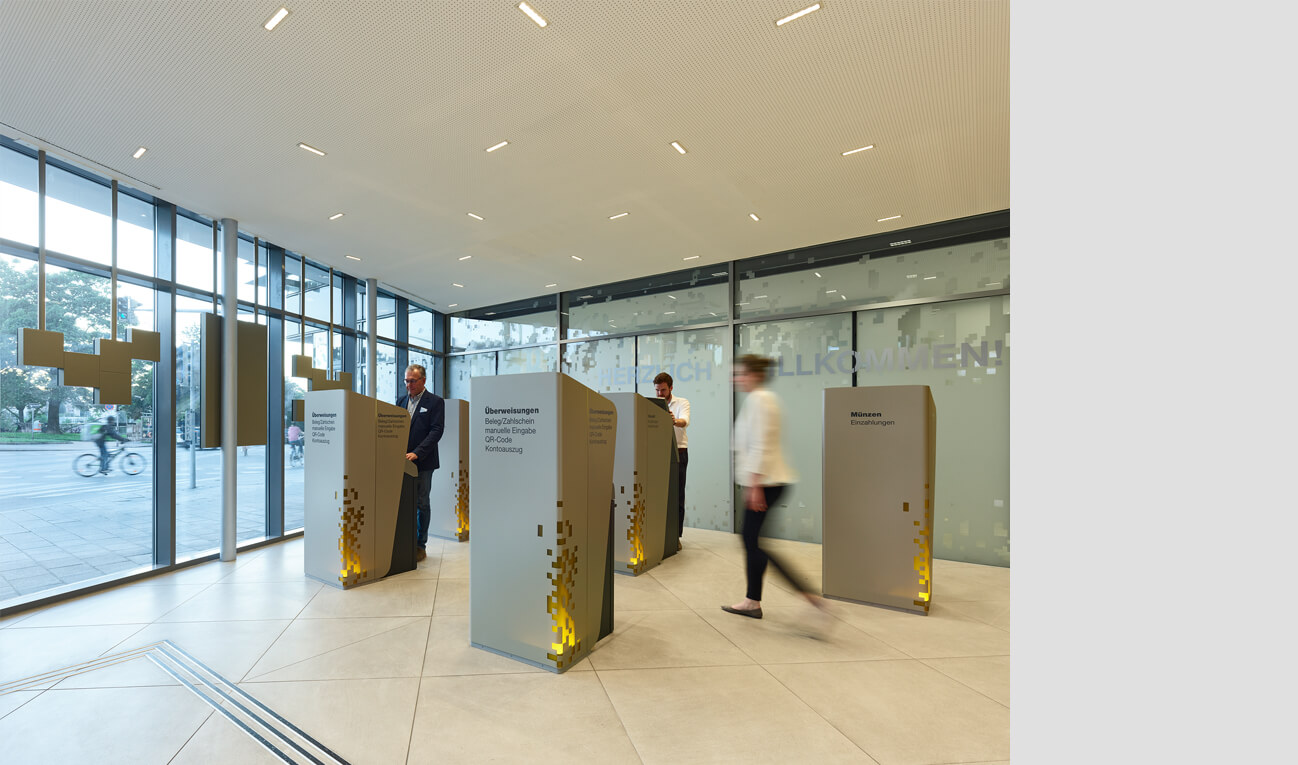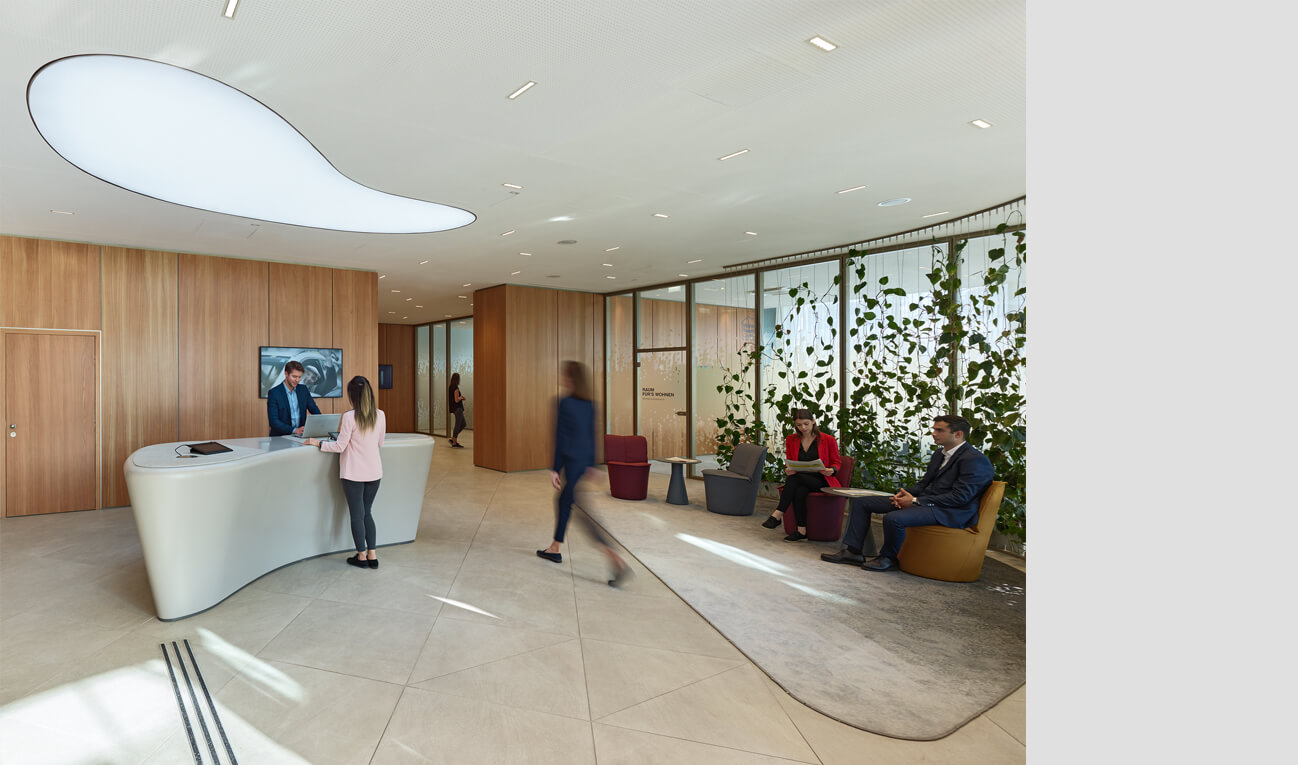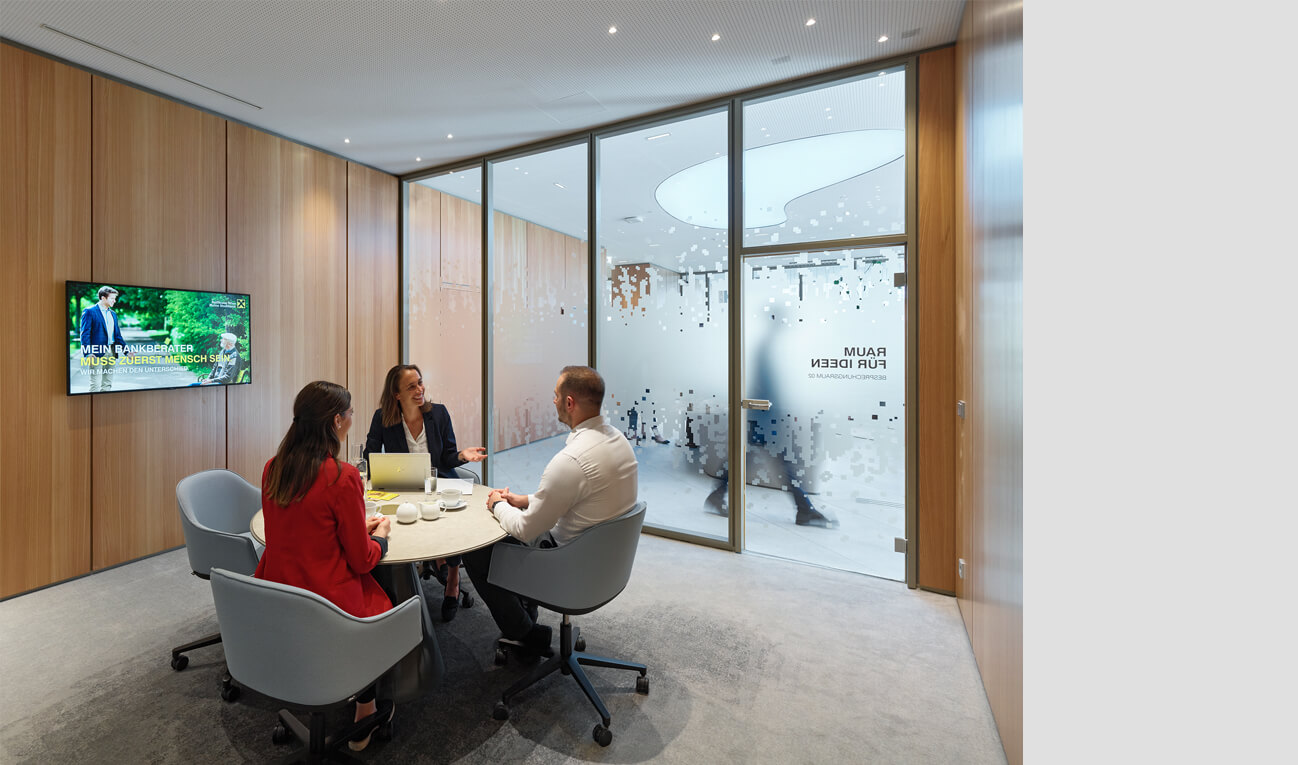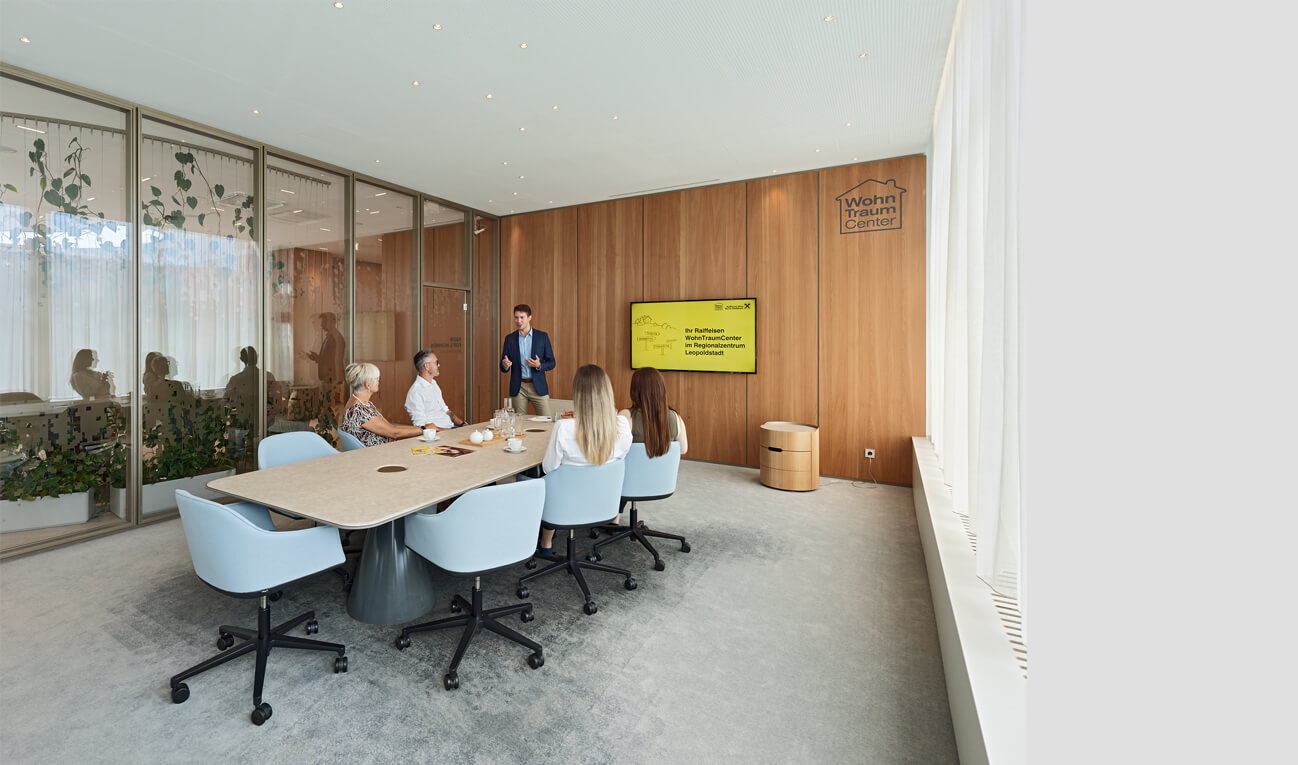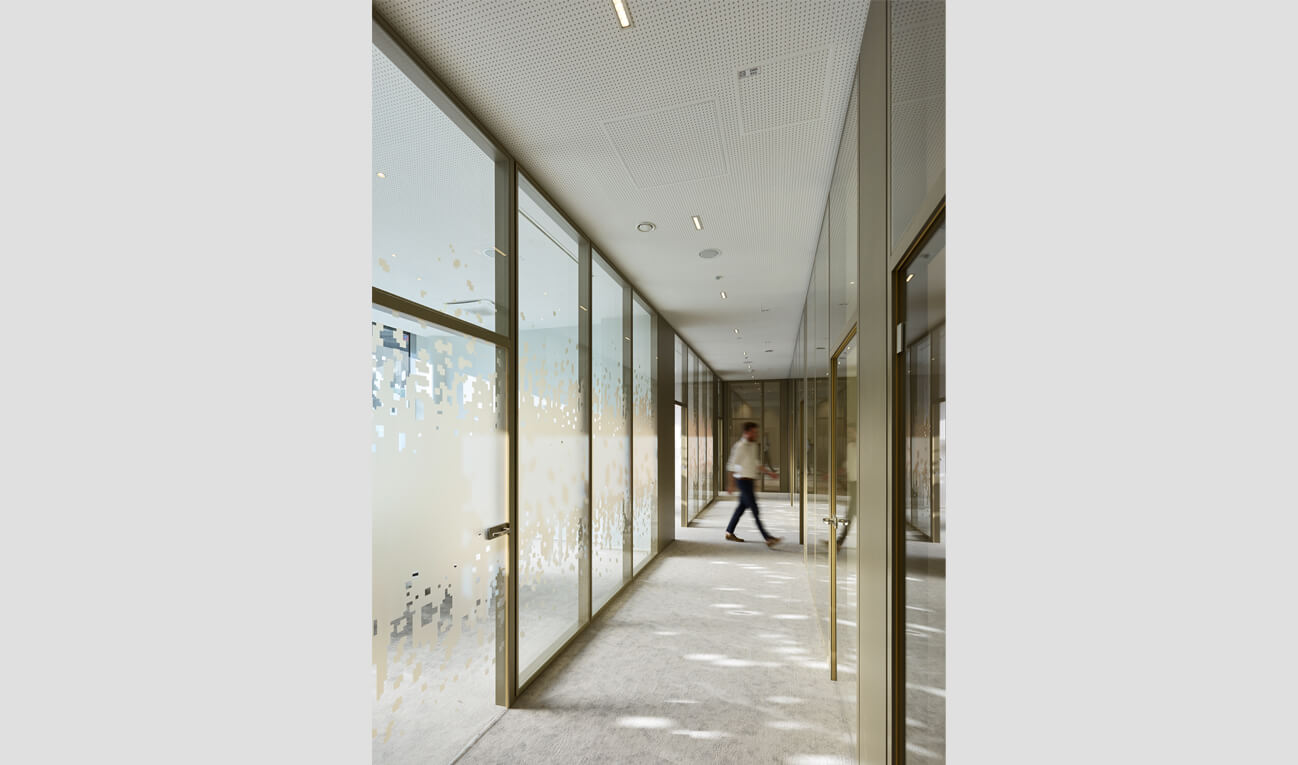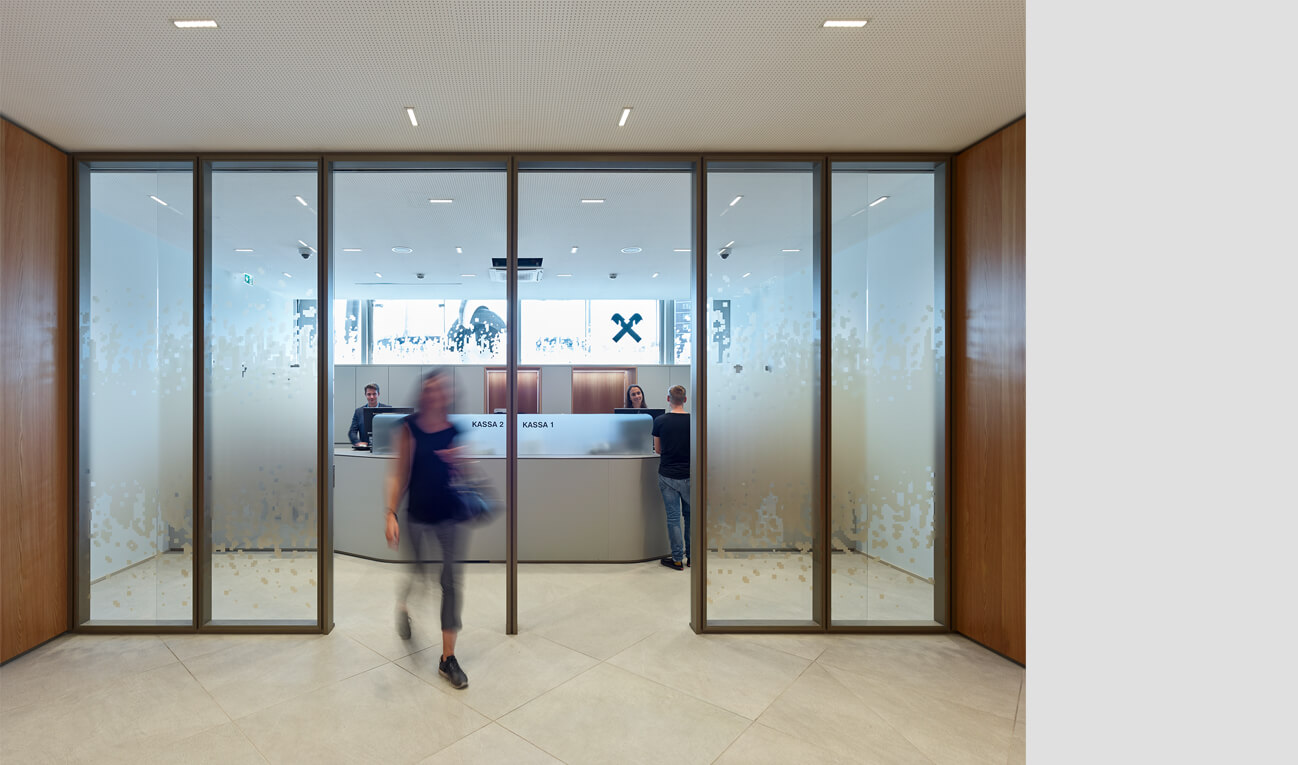 The design of the interior is both modern and serious. The material palette consists of wood, stone, glass and textiles. It evokes trust and quality. The formal language, the interaction with customers and the intelligent use of digital media refer to the present and immediate future.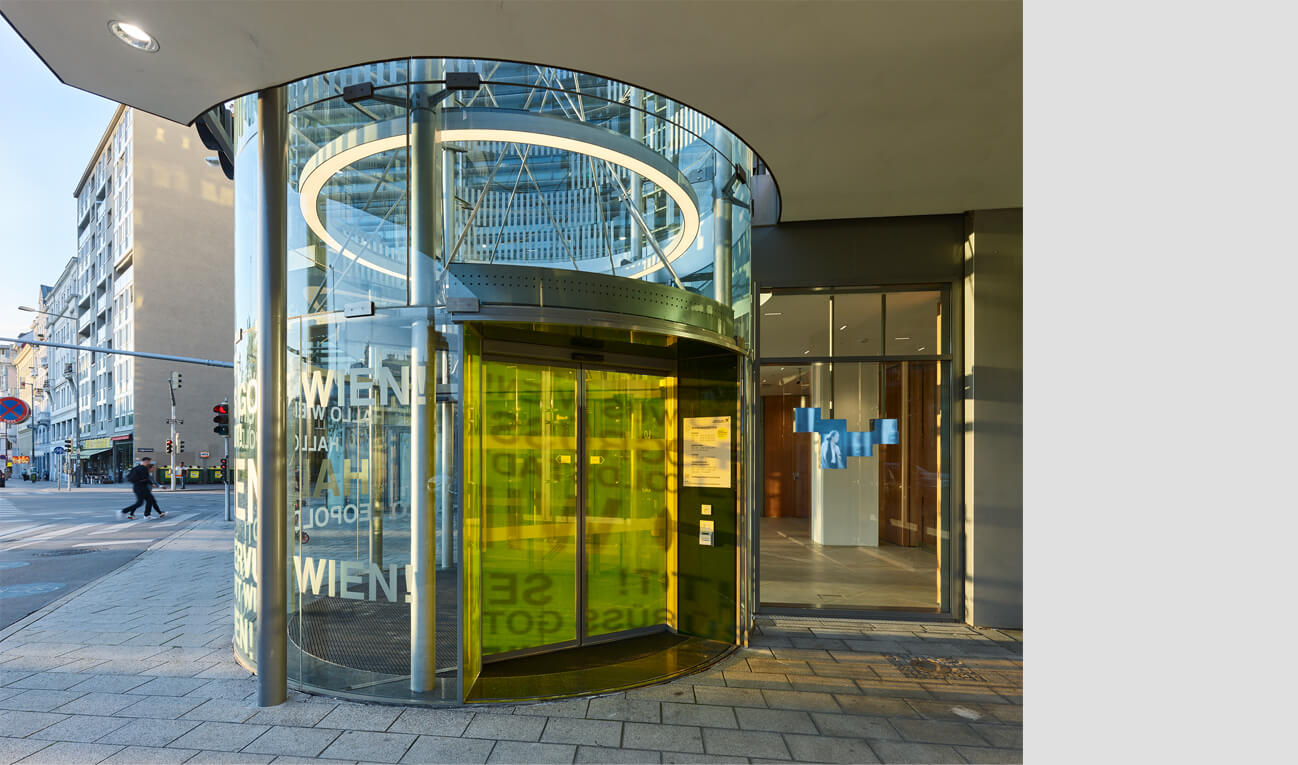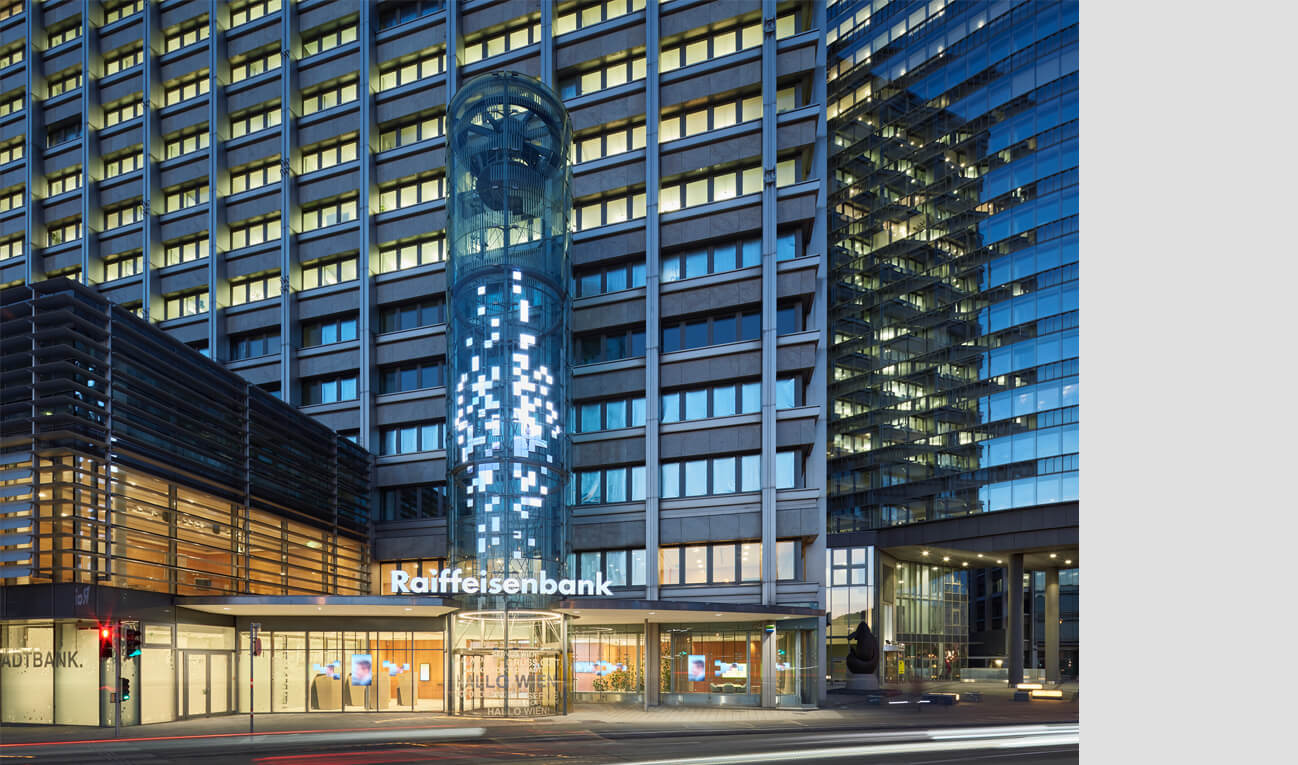 A visit to a branch follows a certain dramaturgy: the "Pixel Wave" is an eye-catcher that captivates passers-by and draws them in. A self-service area is spacious and open. All elements and contact points are clearly defined and provide customers with a sense of orientation and security. A Welcome Desk as a first inviting point of contact is placed centrally. Comfortable lounges and highly personal consulting spaces are available to customers. A cash counter area is designed to provide utmost discretion. Floor plans and furniture are designed to guarantee a high degree of flexibility and multifunctional use.
BEHF Architects has created for its client an exciting, functional environment, which is optimised for processes and reflects the core values of the Raiffeisen brand.