From a gourmet to a fashion temple: Reconstruction of a historic building at Graben 20
At the beginning of March 2023, Louis Vuitton opened a new branch store in a prominent location on the corner of Graben and Naglergasse. BEHF managed the reconstruction from the feasibility study through the permit applications to the detailed construction design and the site supervision.
The building, formerly occupied by the famous Julius Meinl Deli, originally served as a residential building. Built between 1857 and 1859, the façade is richly decorated and the parapet is crowned with a central clock and four allegorical figures.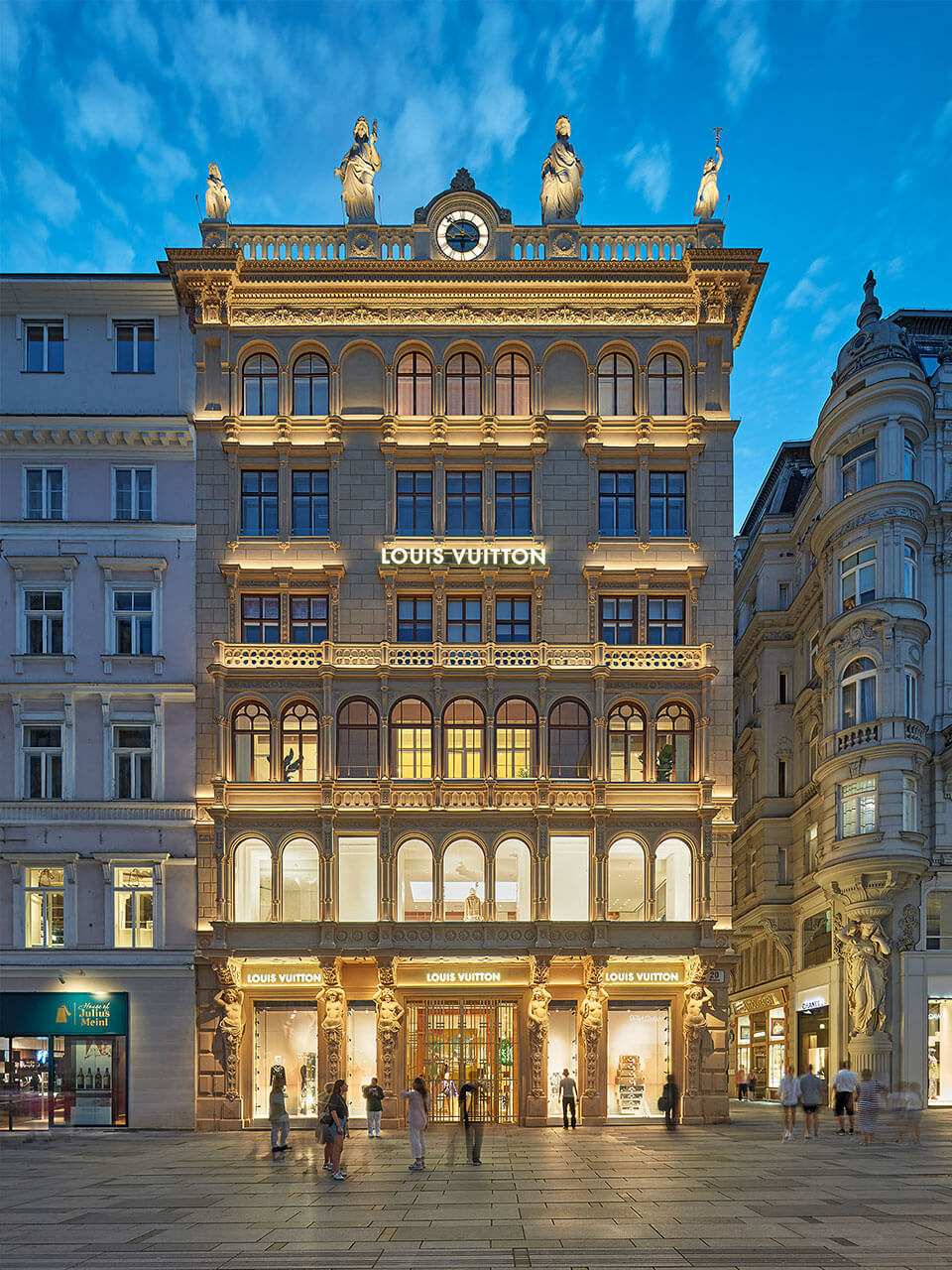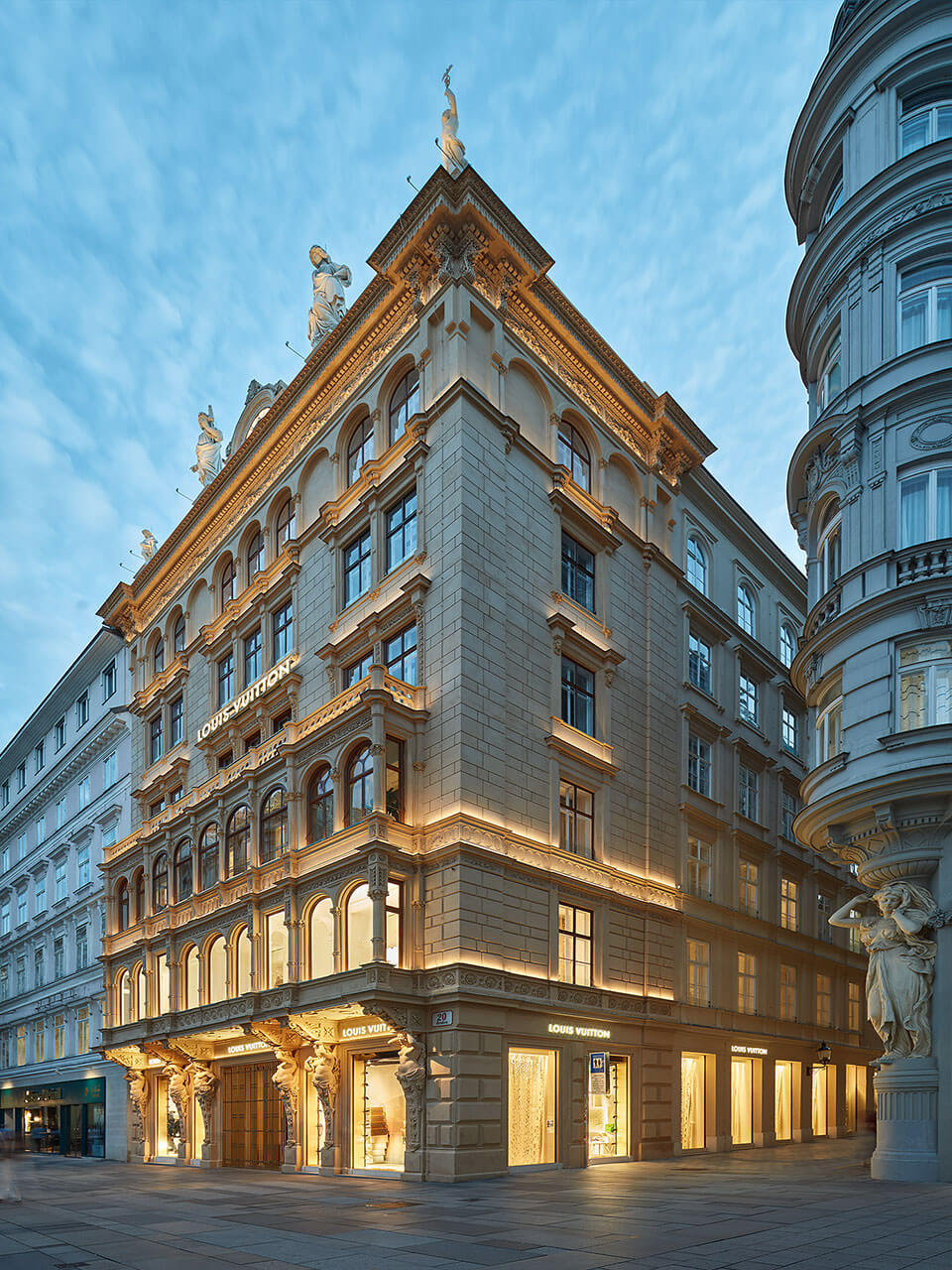 The renovation took place in close cooperation with the Federal Monuments Office and the City Council. Being the only house on the Graben promenade, its façade was subtly lit and shines at night. The portals on the ground floor had to be redesigned to fit the new use. In order to create a capacious sales area and fulfill the state-of-the-art earthquake resistance standards, new steel beams and columns replaced numerous load-bearing walls and ceilings. Some of these steel structures are now presented in the interior without cladding.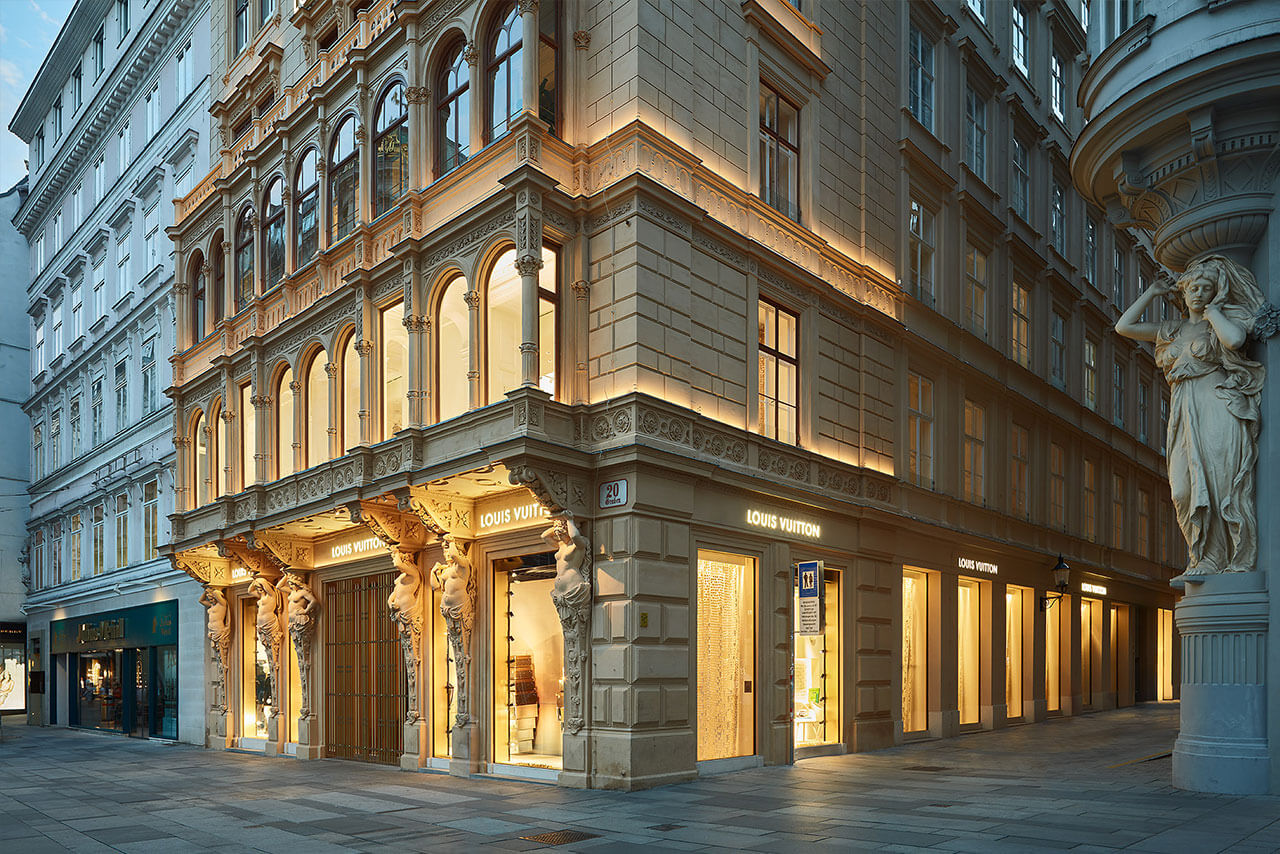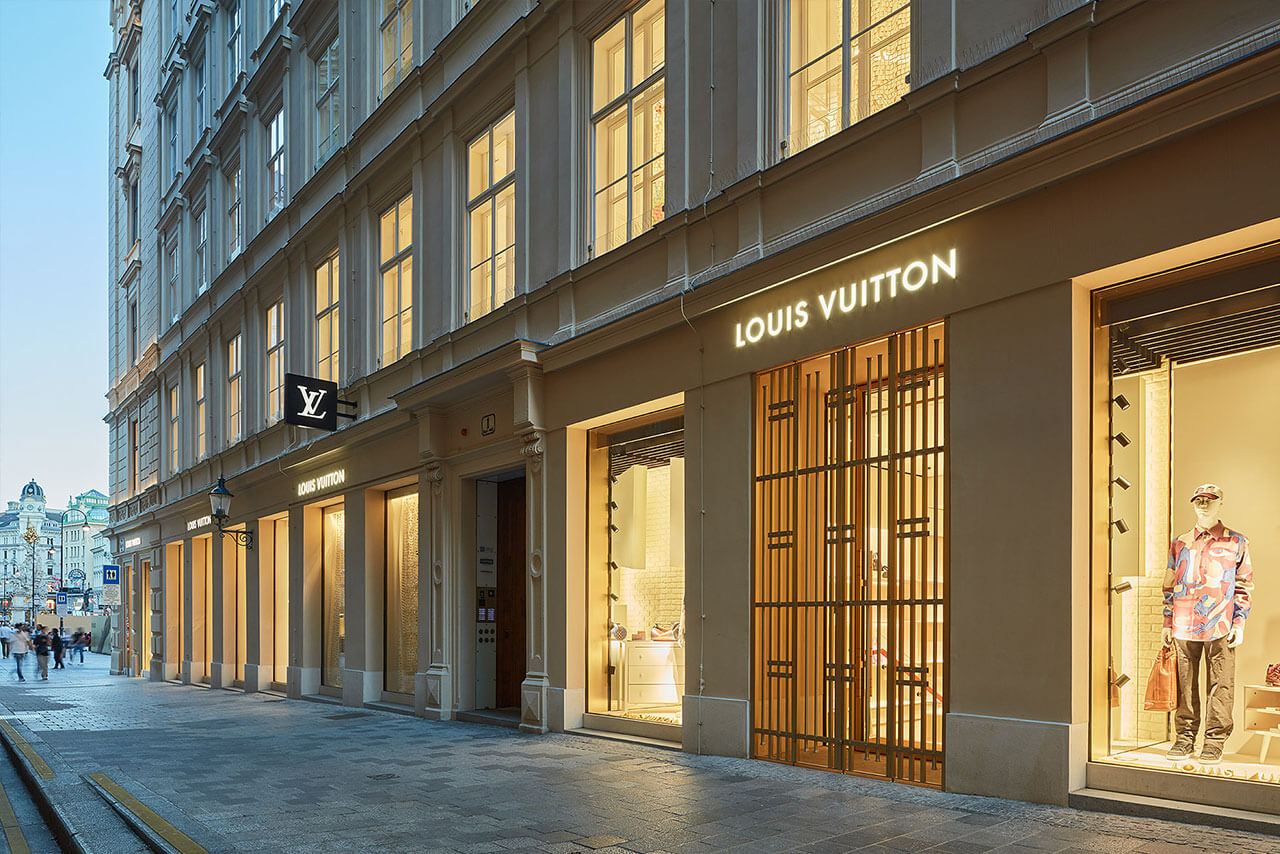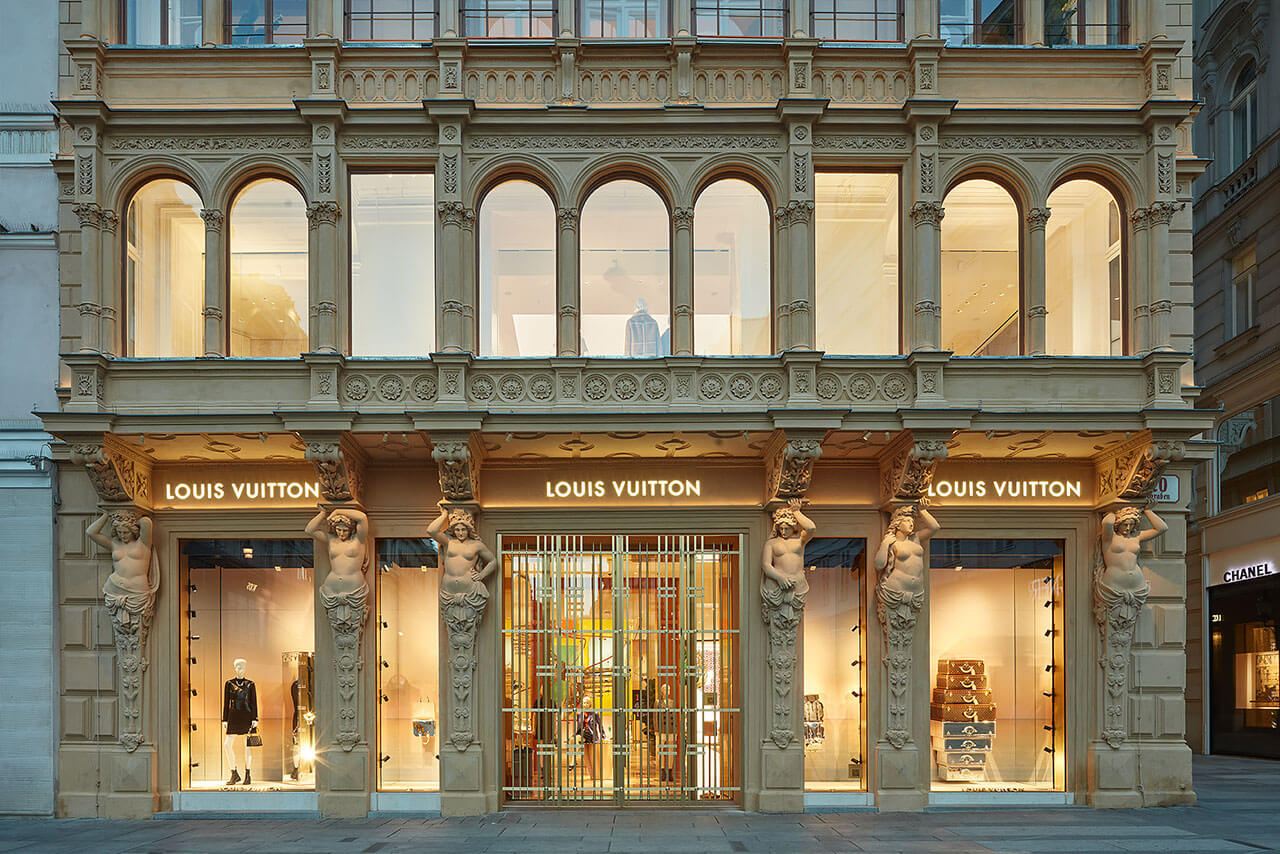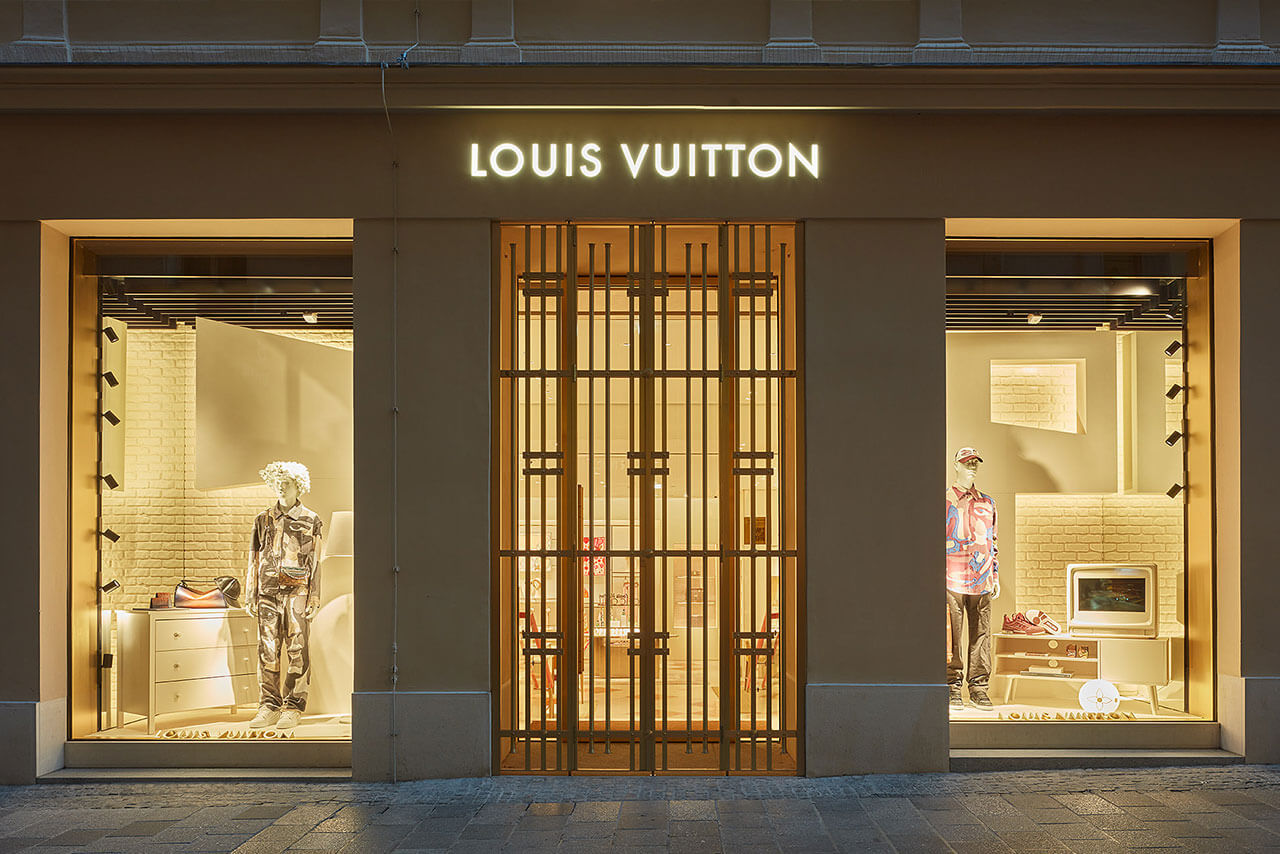 During the renovation, the rest of the house was fully in use. One of the aims was to create a contemporary and spacious shop over six floors. Peter Marino developed the interior design of the boutique applying a similar concept as he did in London and Los Angeles. Characterized by curved walls and open sightlines, the store is organized around an imposant spiral staircase that unfolds with seemingly floating stone steps. It works both as a sculpture and as a connecting device to move from one floor to another.
Eight bright and graphic wall paintings, by the popular Austrian artist Erwin Wurm, surround the staircase. Numerous other vintage and contemporary artworks blur the line between art and couture. There is even a light installation in the elevator.