Vienna's Landmark Towers
BEHF Architects has teamed up with JSWD Architekten to deliver Vienna's landmark towers THE ICON VIENNA, directly adjacent to Vienna Central Station (Hauptbahnhof).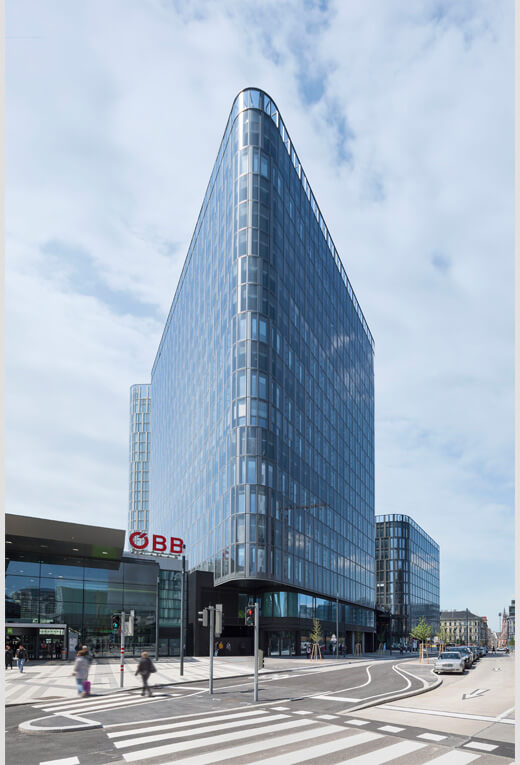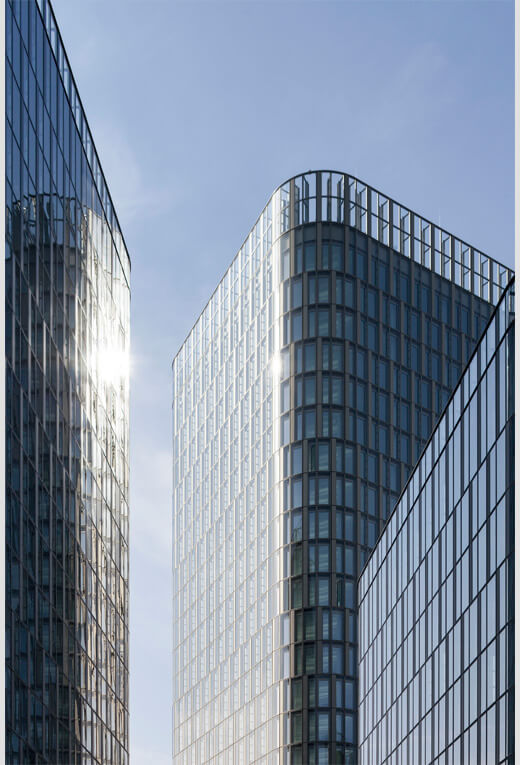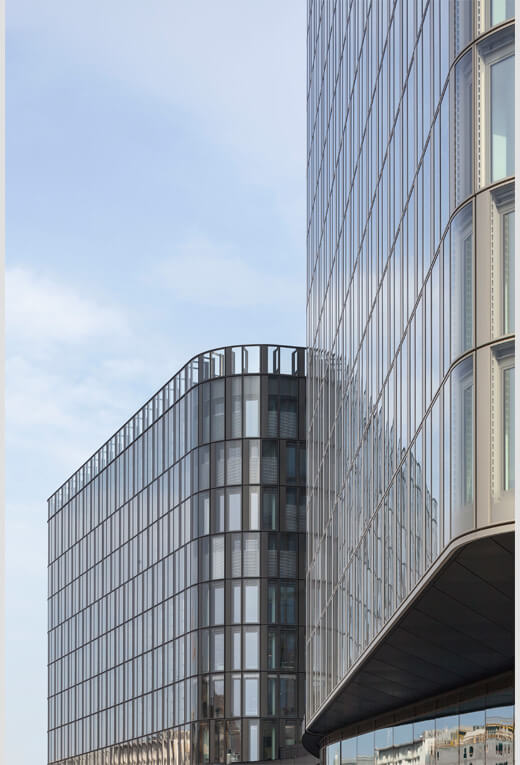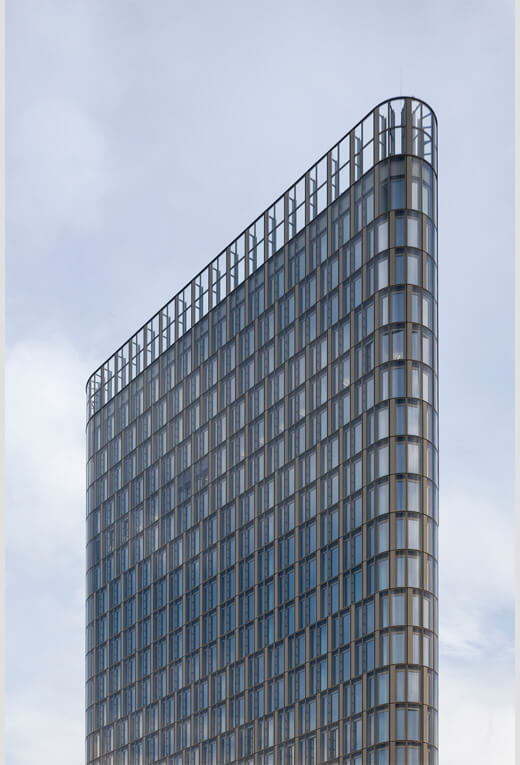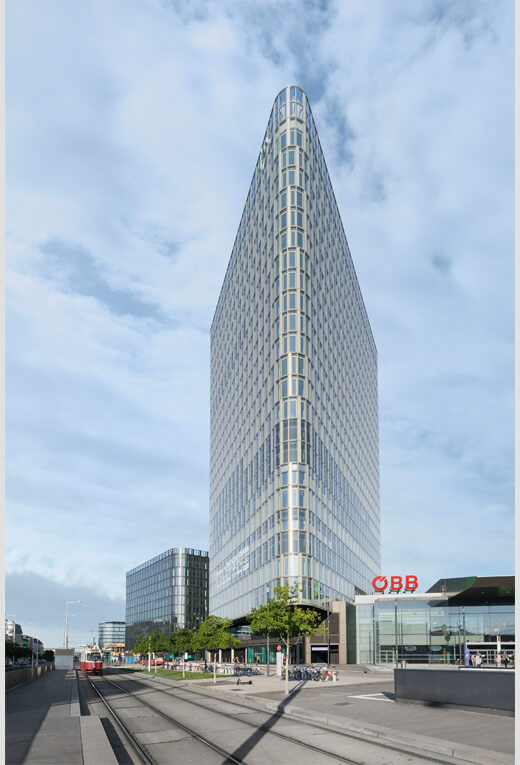 The complex comprises three high-rise office towers joined by a common plinth. The three buildings appear individual but complement one another and communicate with the neighbouring facilities. The project plays a trailblazing role in the urban fabric and impresses with clarity and accuracy in the orientation of the three high-rise buildings as well as with the articulation of the facades. With its soft shapes, the trio enables an easy flow of visitors between the towers and through the district. Rather than functioning as an individual structure, THE ICON VIENNA opens up to the city and carefully unites the existing buildings in the Belvedere district.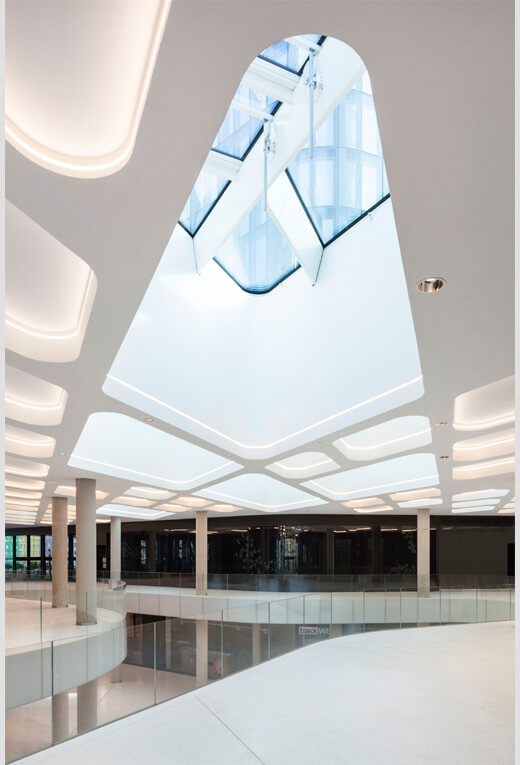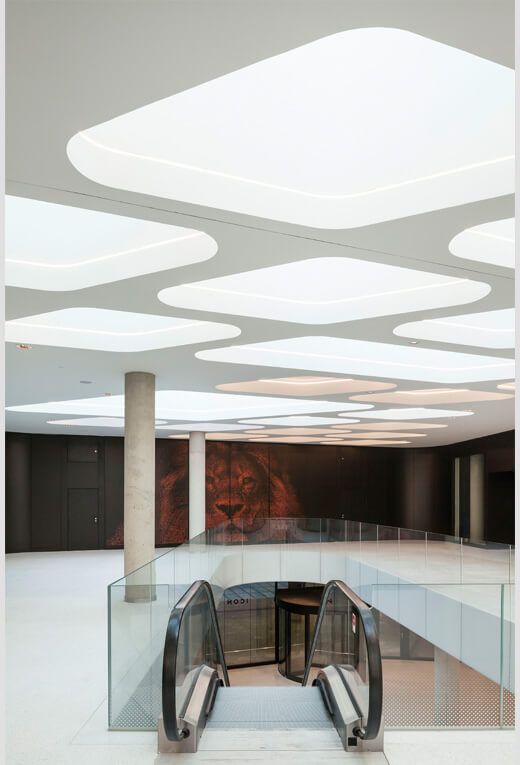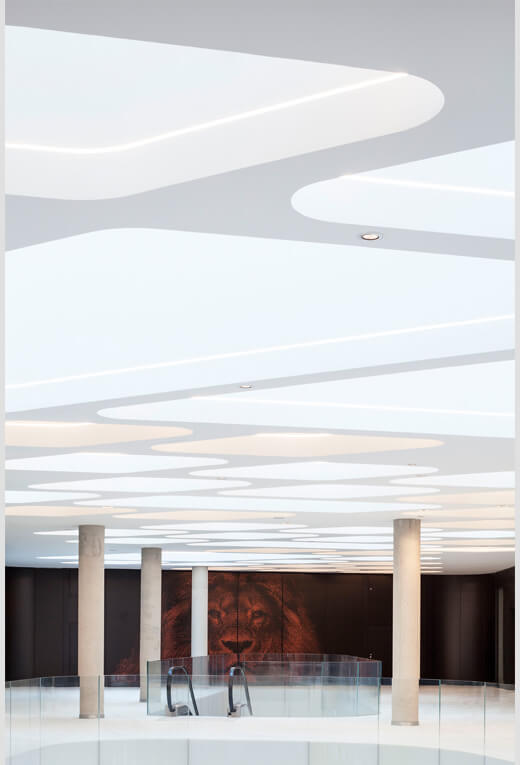 Behind a generous glass facade, high quality office spaces for about 5,700 employees have been created on approximately 87,000 square metres of rental space. Thanks to their exceptional flexibility and the optimum use of space, the buildings are suited to various uses and office layouts precisely to tenants' needs, be it open plan or closed offices. The three office towers provide breathtaking, panoramic views of the city of Vienna through the floor-to-ceiling windows. The tallest of the towers reaches a height of 88 metres.
The bustling plinth combines the three towers on the ground floor as well as the first basement floor and the first floor. It acts as a large public space giving tenants access to a variety of shopping and catering areas. At the same time, it connects the towers with the neighbouring facilities, and opens up the site towards Vienna Central Station (Hauptbahnhof), allowing direct access to the train station and public transport services of Vienna's underground and urban line networks.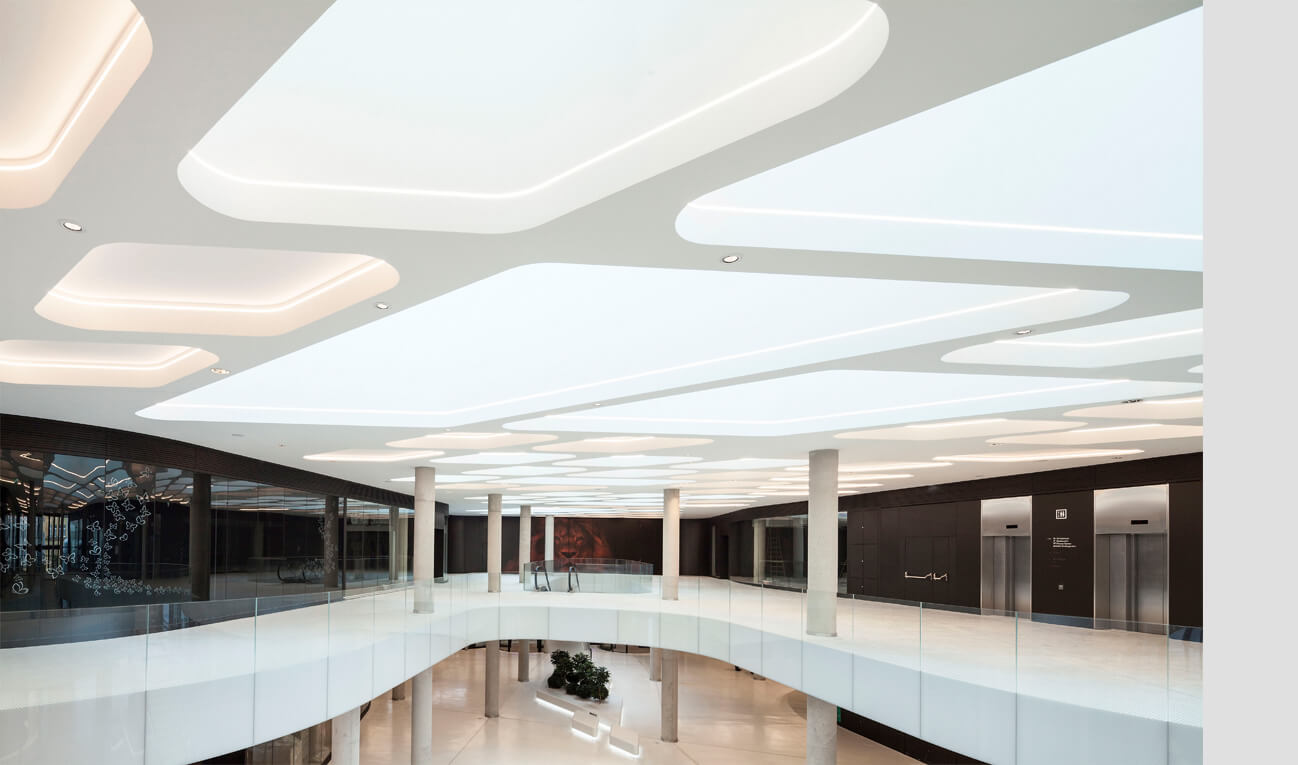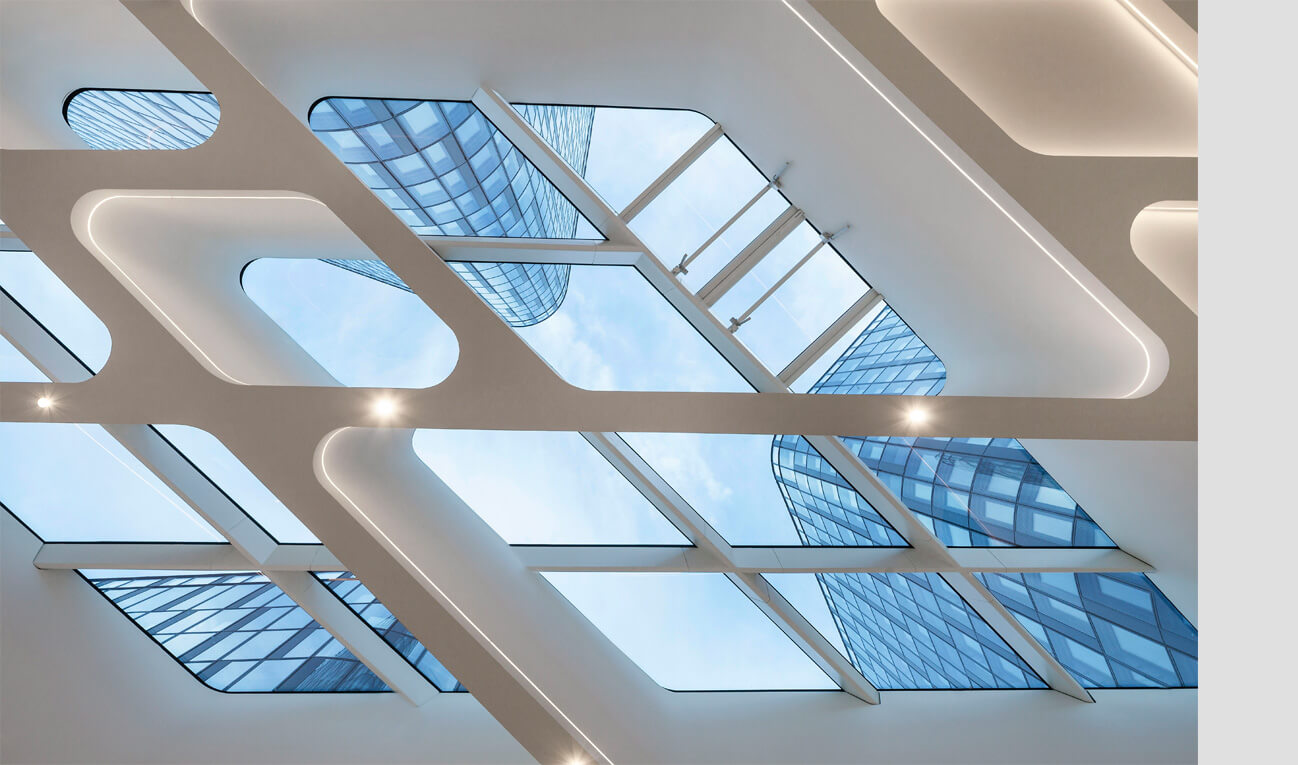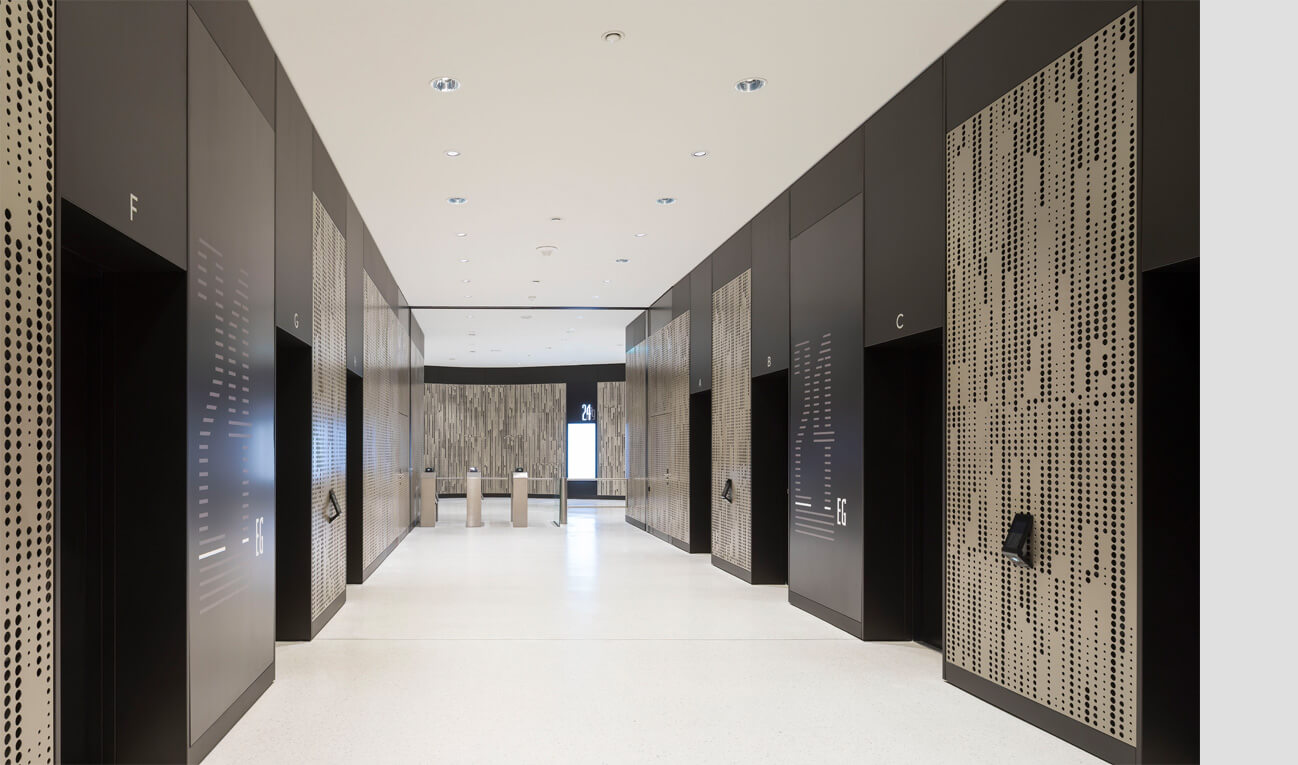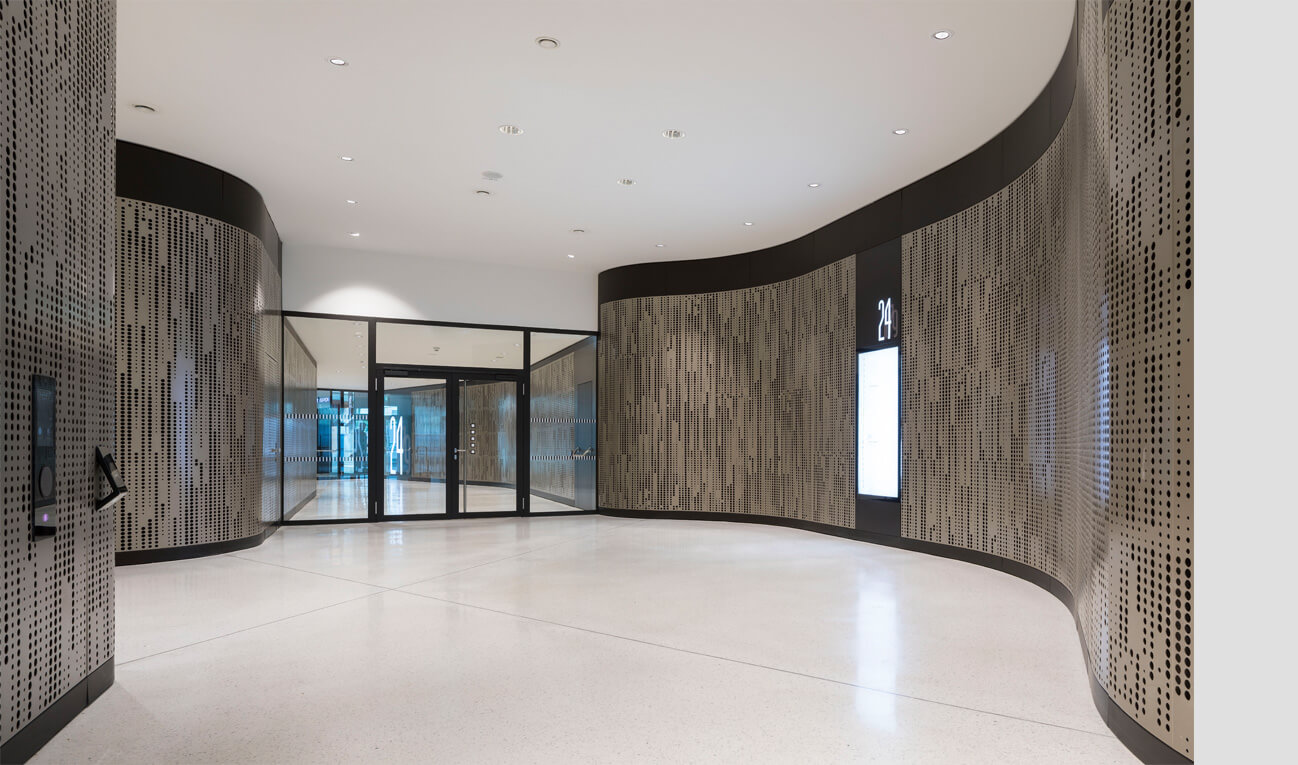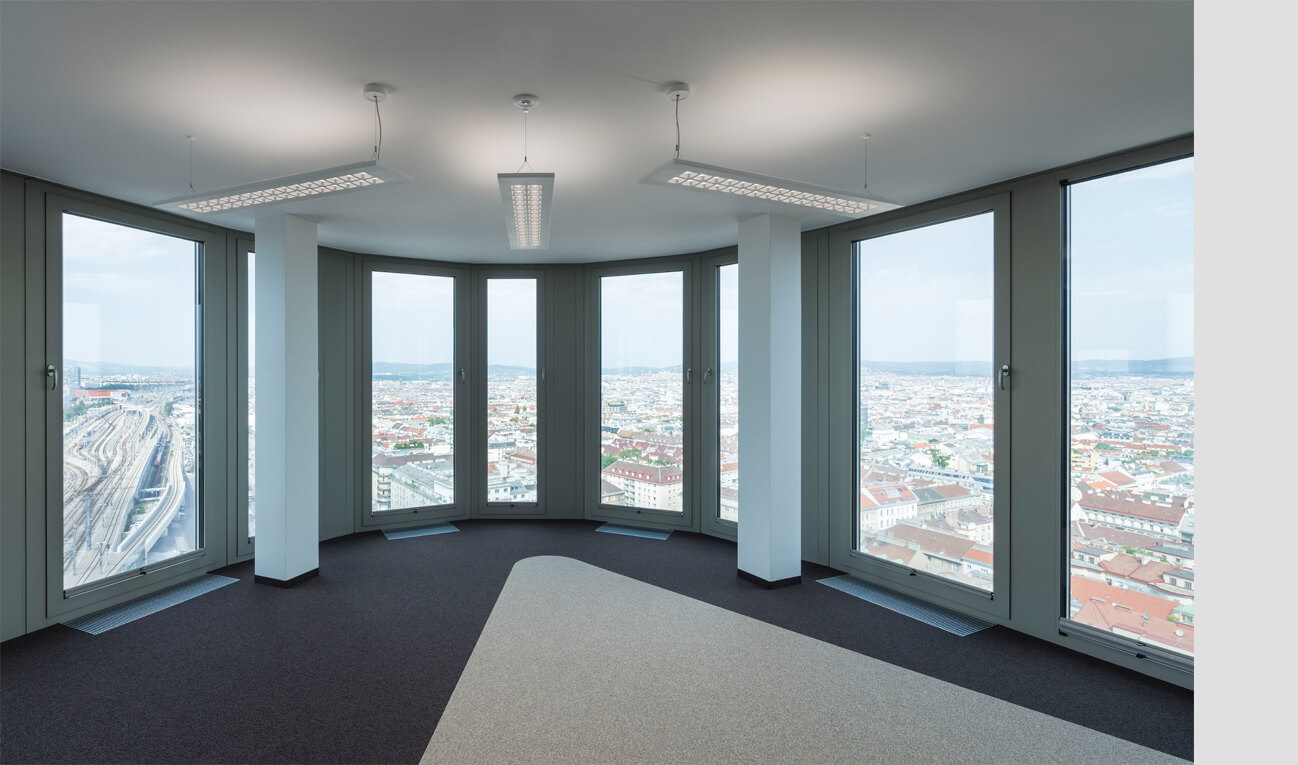 The most abiding impression is created through the sophisticated, architectural concept of the facades. Situated on the corners of a triangular plot, the individual towers are distinguished by subtly different facades. A vibrant feel is created through the play with colours and effects. Shades of gold, platinum and bronze colours lend the facades a unique high-quality appearance. At any time of the day or night, the towers appear different from every angle.
This innovative trio is an ecological and environmentally friendly project. Eco-friendly construction methods and sustainability played a major part in the planning and design phase. The building envelope is created in such a way that it ensures an optimum use of daylight and natural ventilation.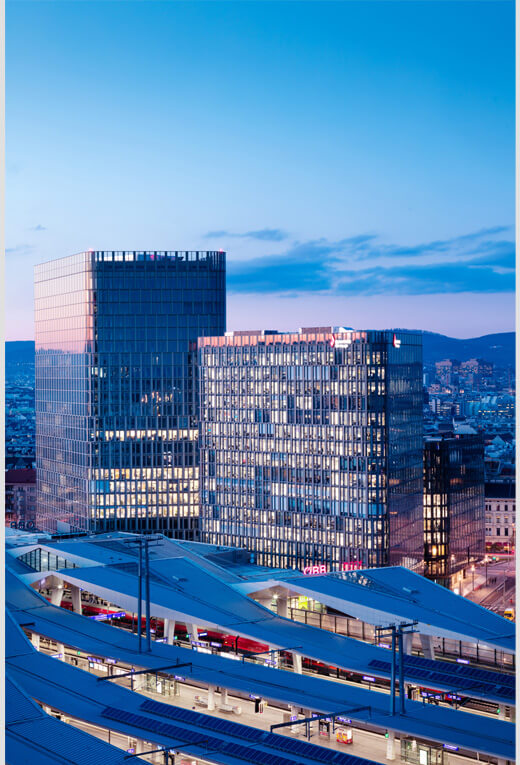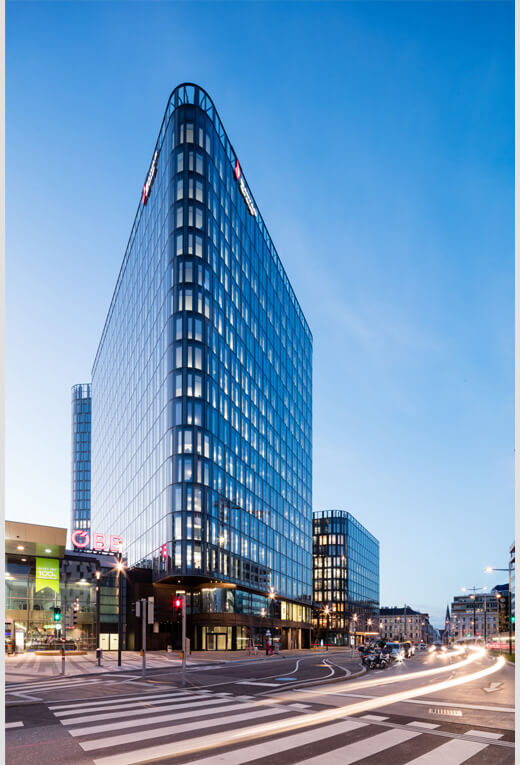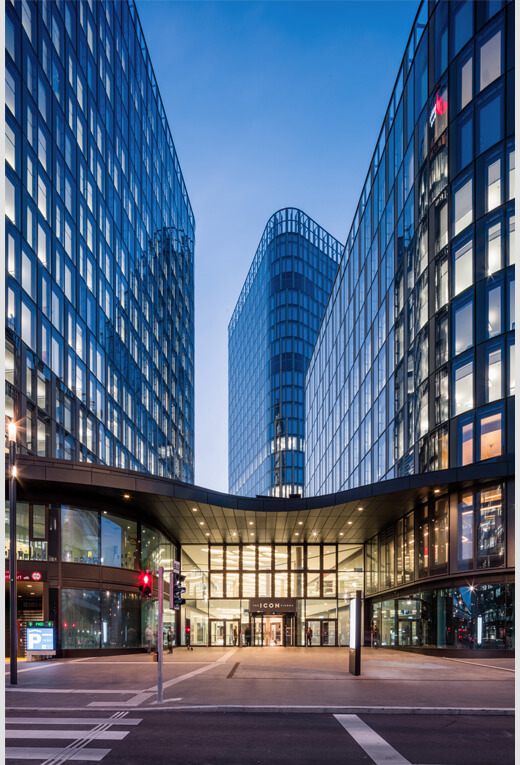 Embedded in the Belvedere district, THE ICON VIENNA is not only enriching the development of the area, but is rapidly becoming an architectural landmark and a much sought-after address in this inner-city business location.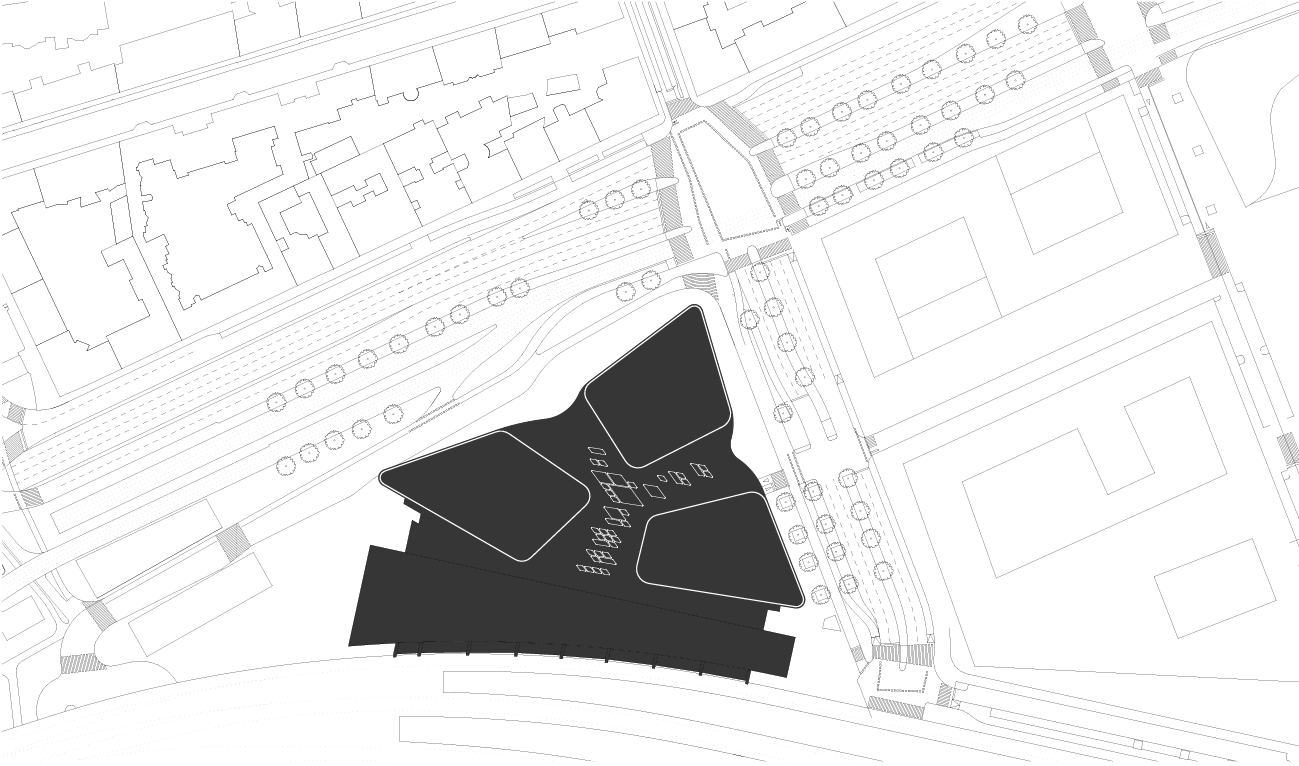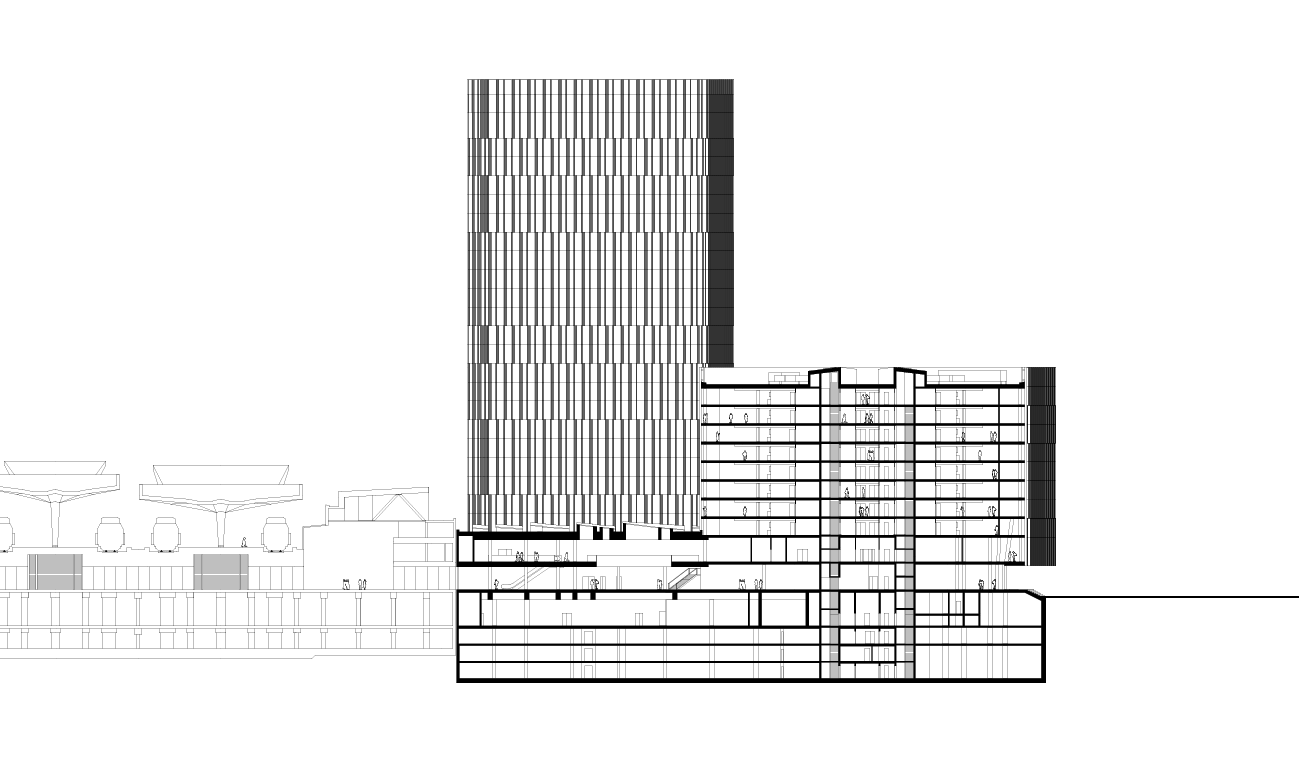 Awards
Municipal Department 19 Architecture and Urban Design, "built in 2019" ("gebaut 2019")
Office Complex THE ICON VIENNA
Architizer A+Awards 2020, Finalist
Office Complex THE ICON VIENNA