Reconstruction of a century-old machine hall
Built in 1899, the brick building is under a preservation order and used to be part of the former Luzzatto engineering works. On behalf of the Balloonart company, BEHF Architects in coordination with the Federal Monuments Authority Austria (BDA), has converted a century-old building into a multifunctional production facility and an event venue. The design strategy has been to create a seamless integration of historical structures and modern elements. Old stays old, while all new architectural insertions are clearly recognisable as such.
The striking brick facade of the landmarked building has retained its folds and timeless appearance, while the windows have been renewed. By means of a room-in-room construction, the entire dimension of the hall covered with a filigree glass roof has been preserved. Its historic elements, as for example a derrick, can still be used.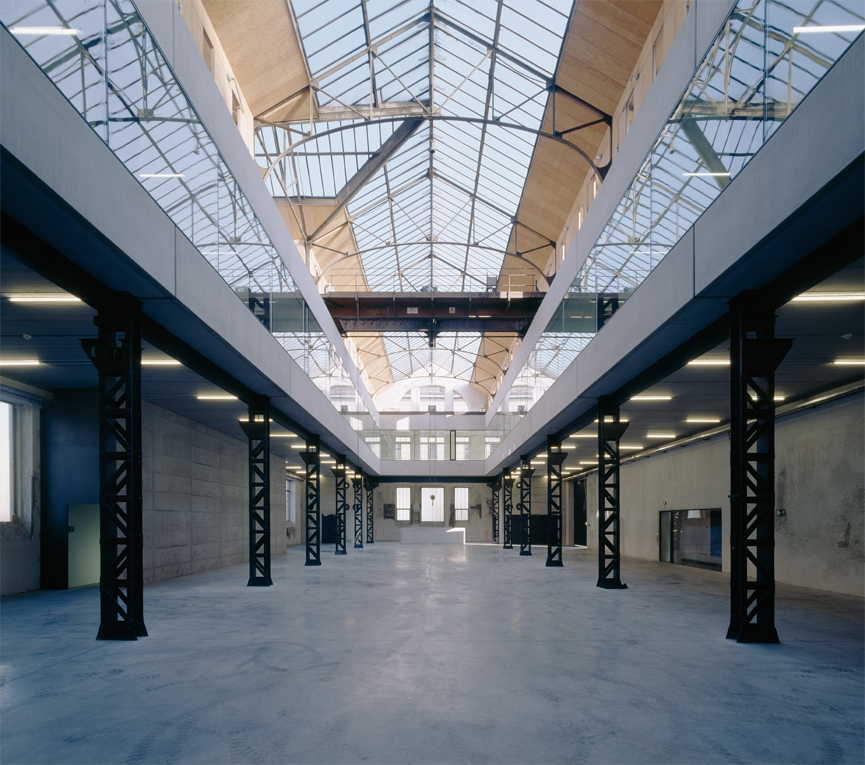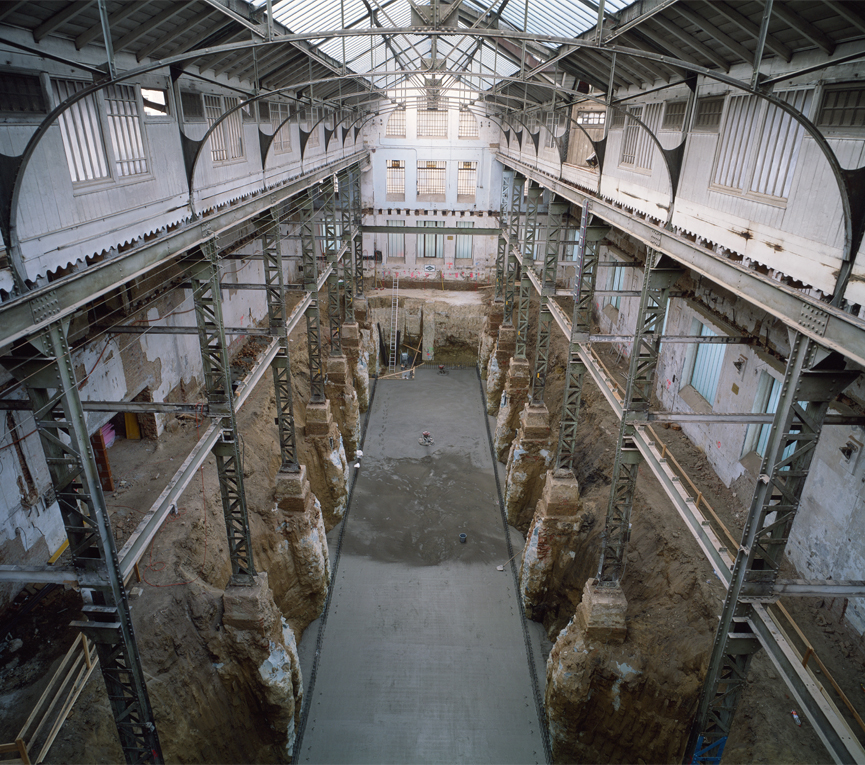 The previously open gallery surrounding the hall is enclosed with pre-cast concrete elements and a continuous frameless glazing providing views into the hall. It is a climatically separated structure containing offices, workshops and studios.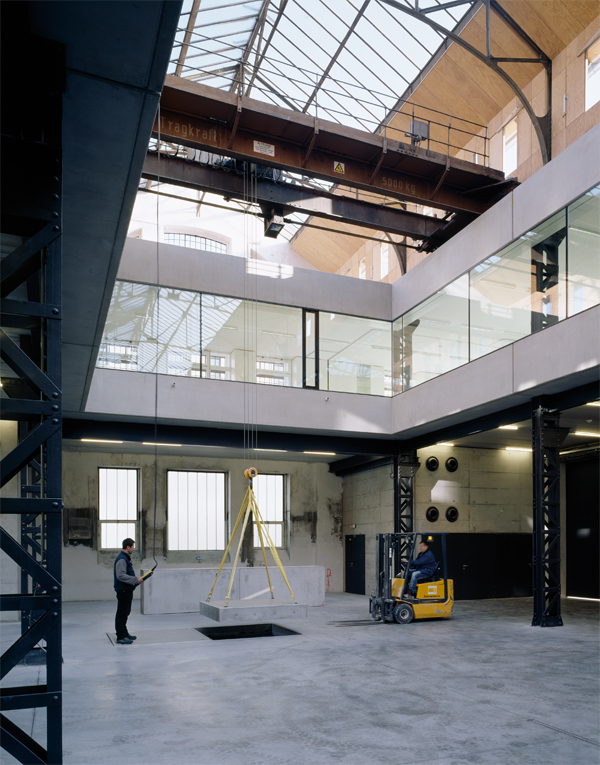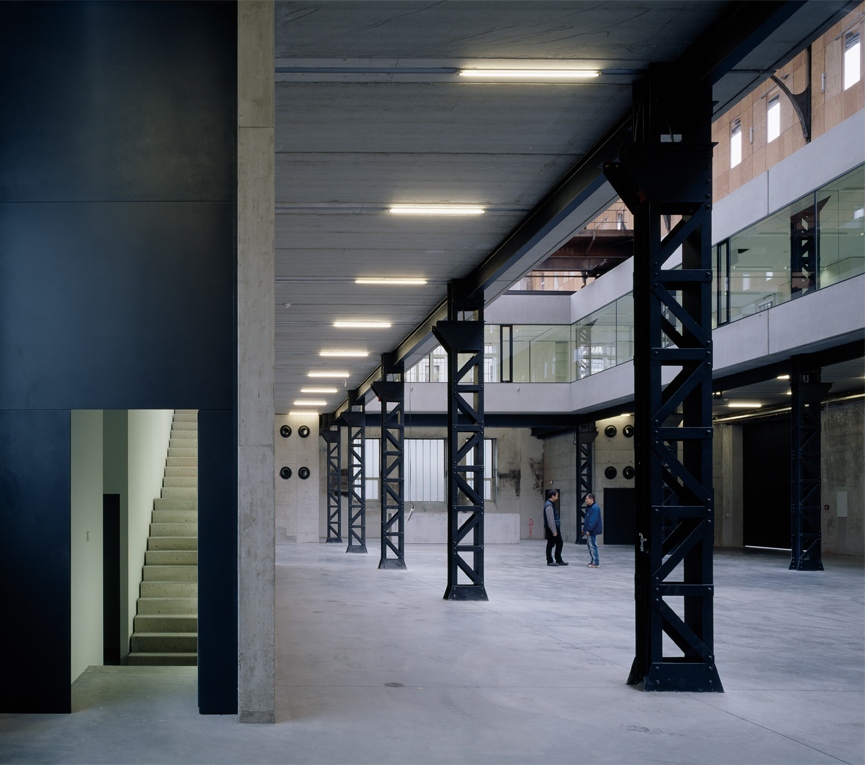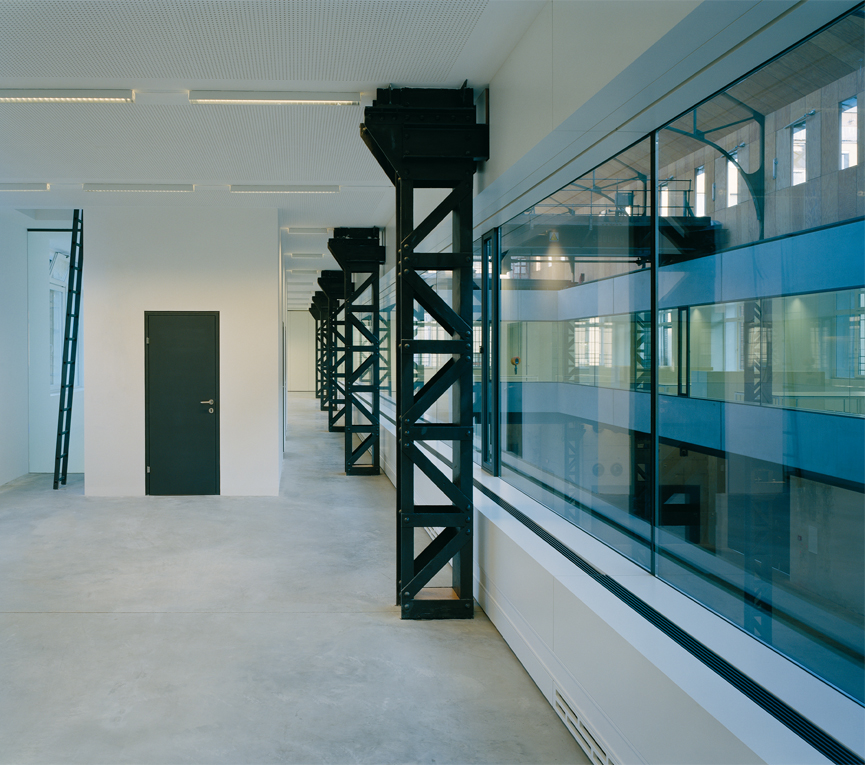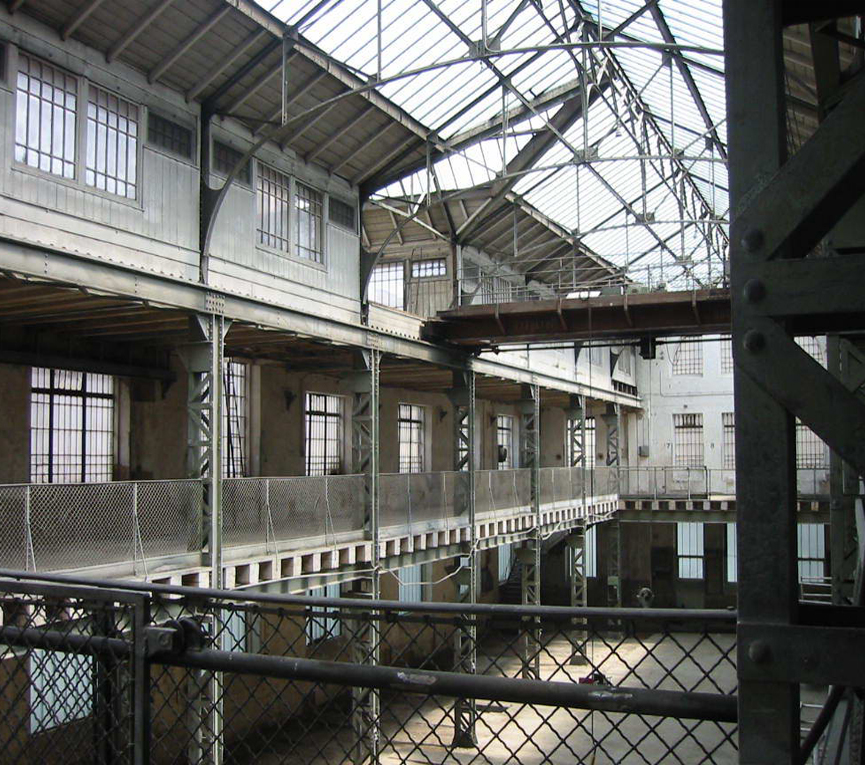 The inviting hall can be used as a venue designed to accommodate different events for approx. 400 guests. The annex is rehabilitated and serves as a main access.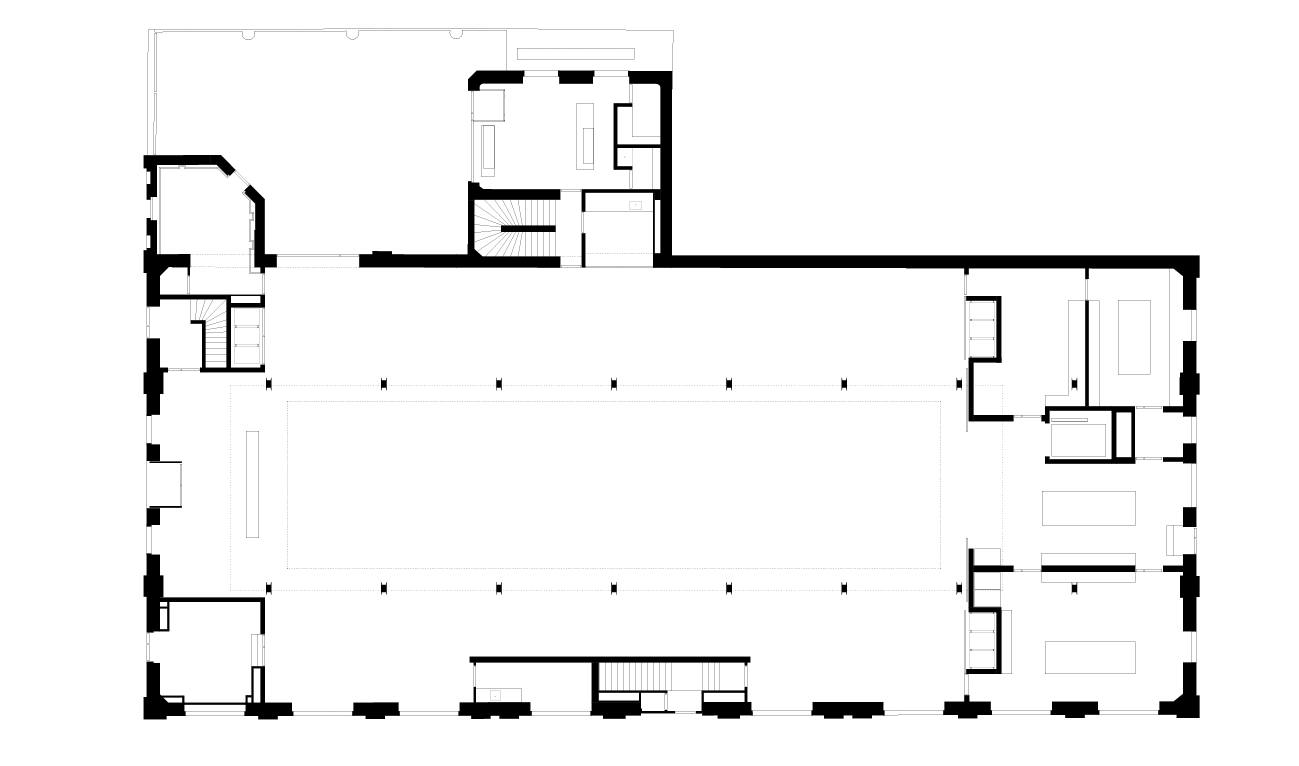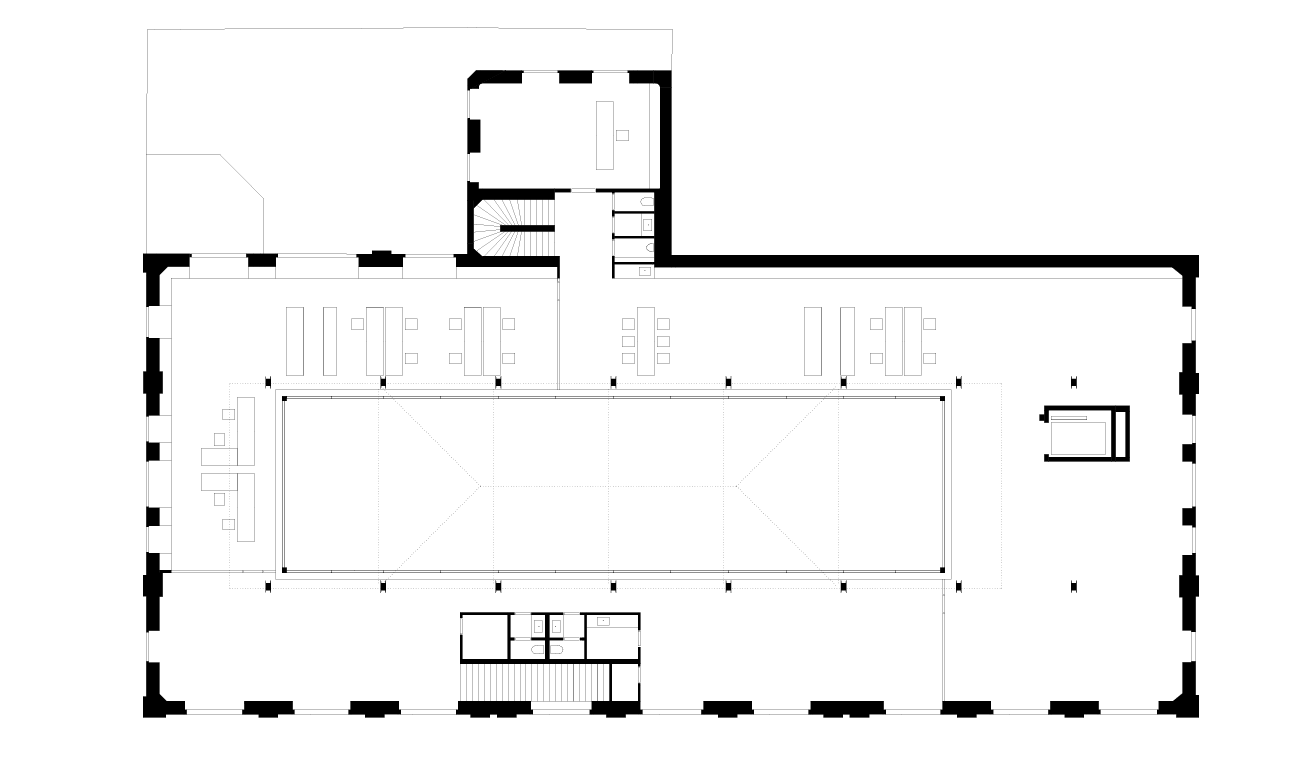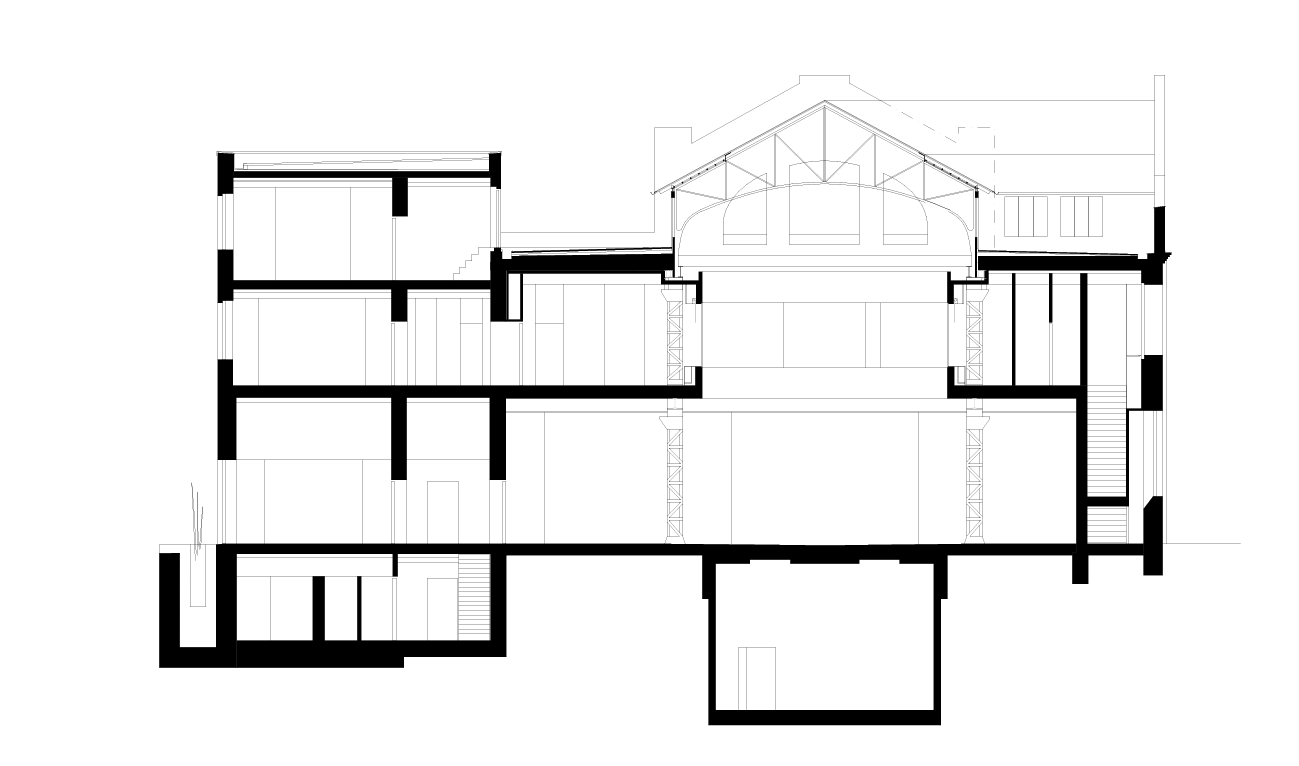 BEHF's careful modernisation of the industrial monument emphasises the building's unique history and keeps the spirit of the old machine hall alive. The historic fabric is visible and in a harmonious dialogue with new architectural insertions. As a result, an authentic atmosphere that is at once traditional and contemporary is created around the building.
Awards
Best Architects 09
LLOONBASE 36 Headquarters