BEHF Architects and MITTERMAIR Architekten have transformed a former office building on Landstrasse 55 street into an impressive example of modern architecture. In the interest of sustainability, the former office building has not been demolished and replaced by a new building. Instead, following the principle of "Refurbishment", the valuable existing building substance has been preserved with optimum use of resources and all the details have been carefully modernised.
The project, originated from the intelligent conversion of the former office premises of an insurance company built in 1970-1973, is situated on the south-east end of Vienna's Rochusmarkt. Only a five-minute walk away from the centre, a fifteen-minute car ride from the airport and in close proximity to the subway, the location offers a wide variety of cultural, shopping, educational and adventure opportunities.
With 53 residential units of varying dimensions spread across eight storeys, the "Refurbishment" offers space for a diverse range of living concepts and needs and thus suitable for every stage in life.
The existing structure with a reinforced concrete frame has been adapted to suit open, contemporary living. Residential units and a roof terrace have been created on around 4,200 square metres with great attention to details. Residences, ranging in size from 36 to 111 square metres, are designed as lofts with centrally placed kitchens and bathrooms as essential areas of the living space. Interior glass partitions create separate living zones, without visually breaking up the space.
The external thermal renovation consists of matt, black sheets specially developed for this project. The building's deep parapets and heated seating niches with generous views enrich the living experience.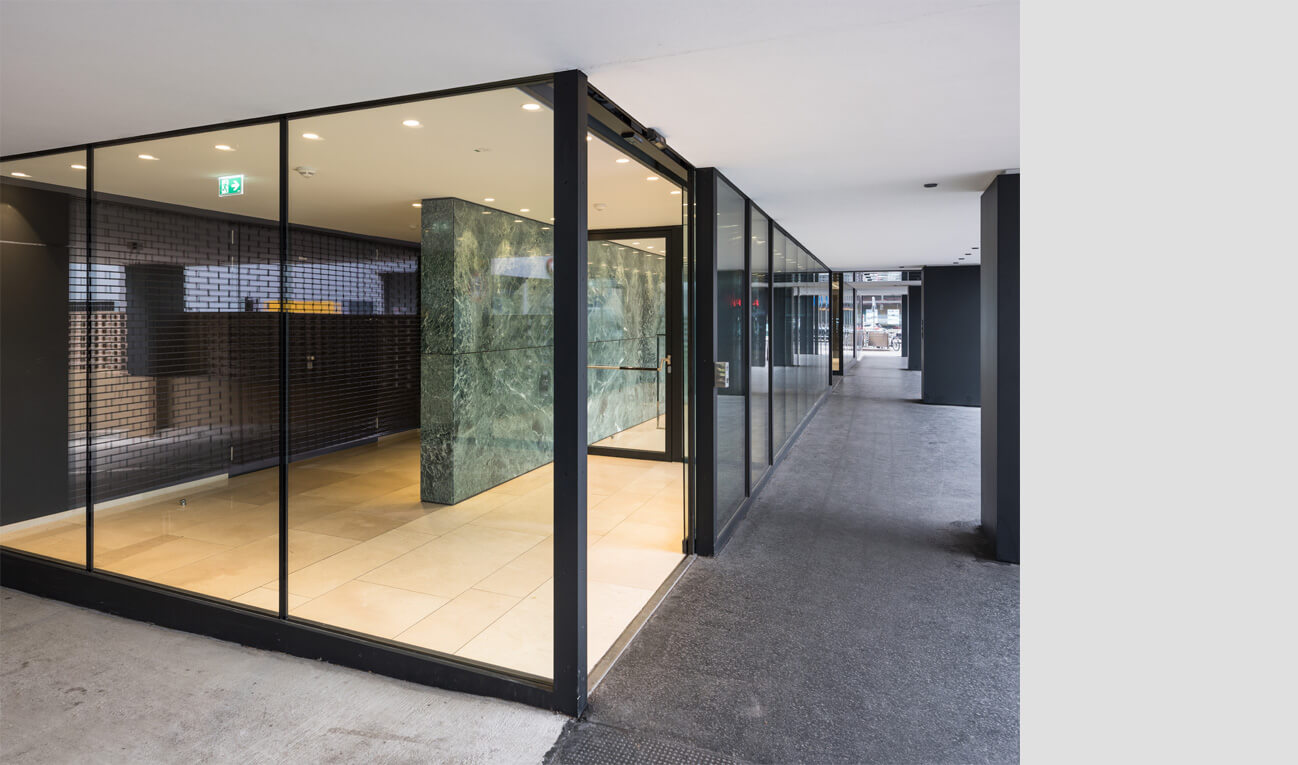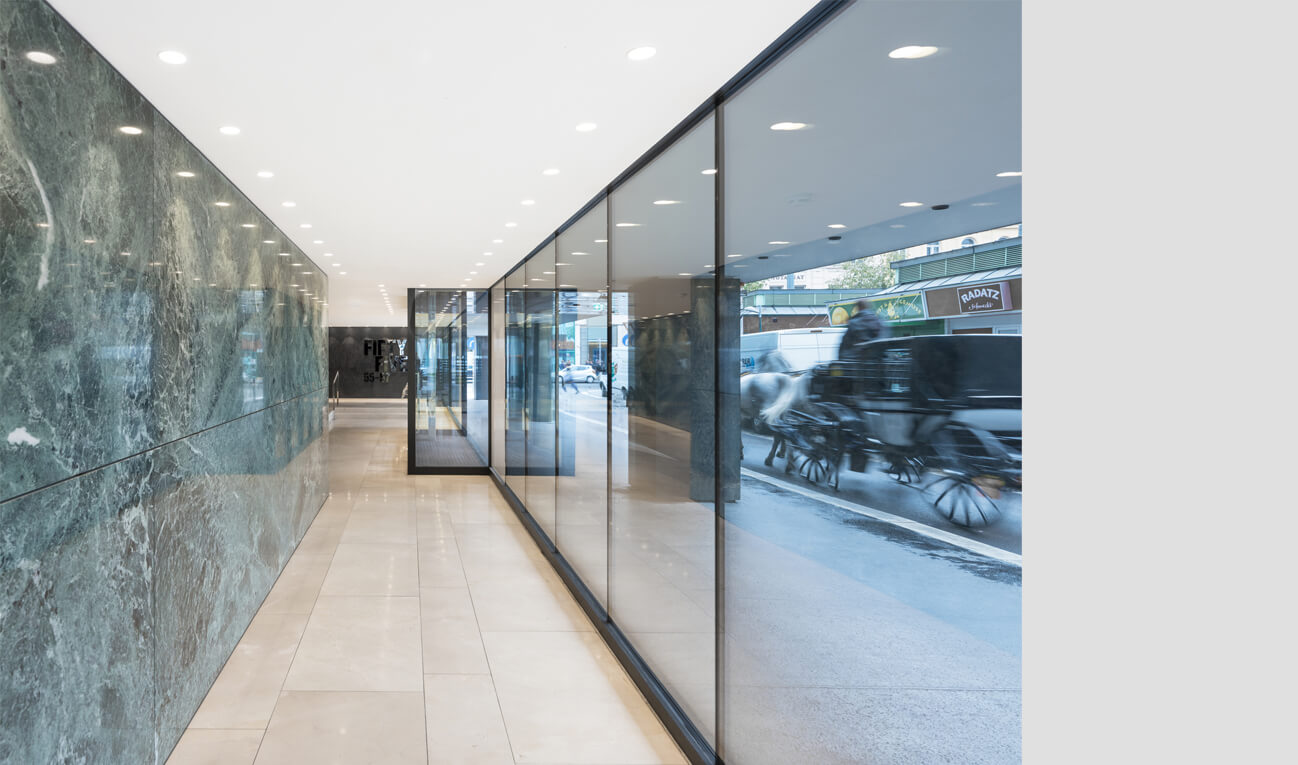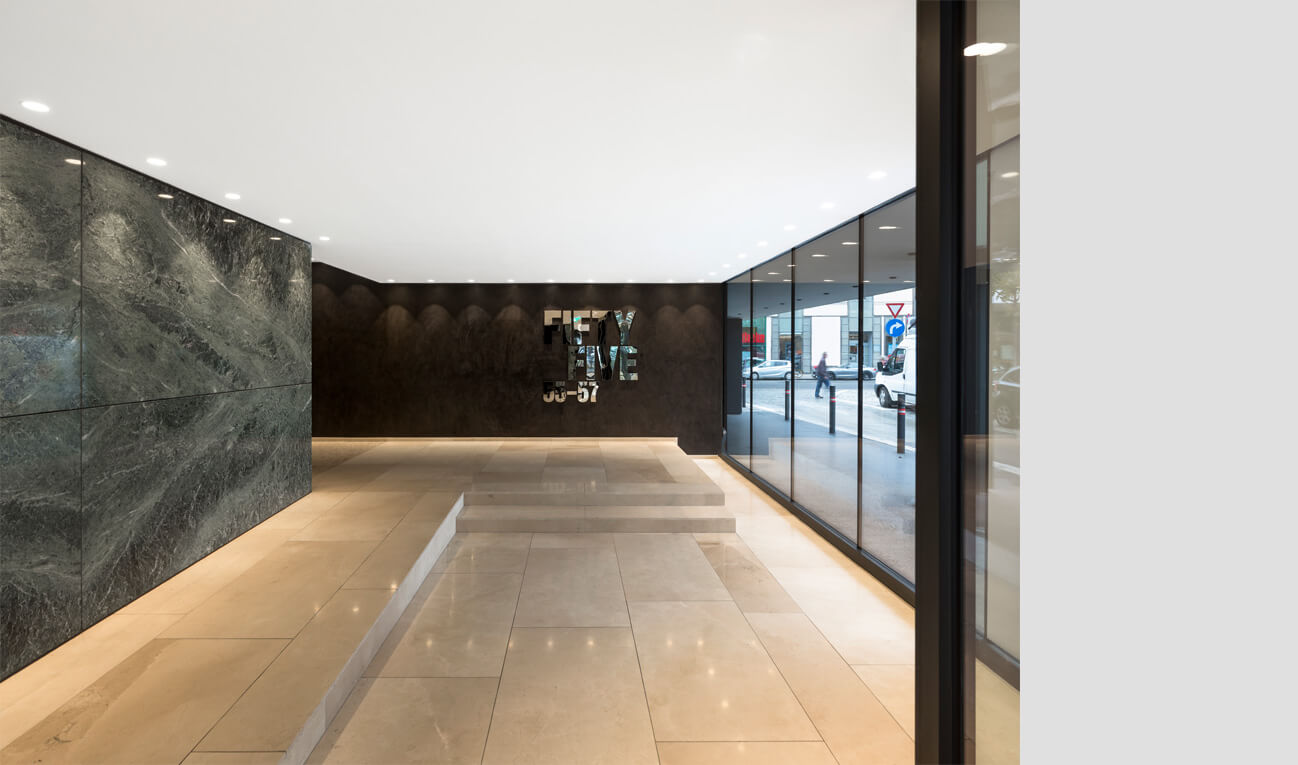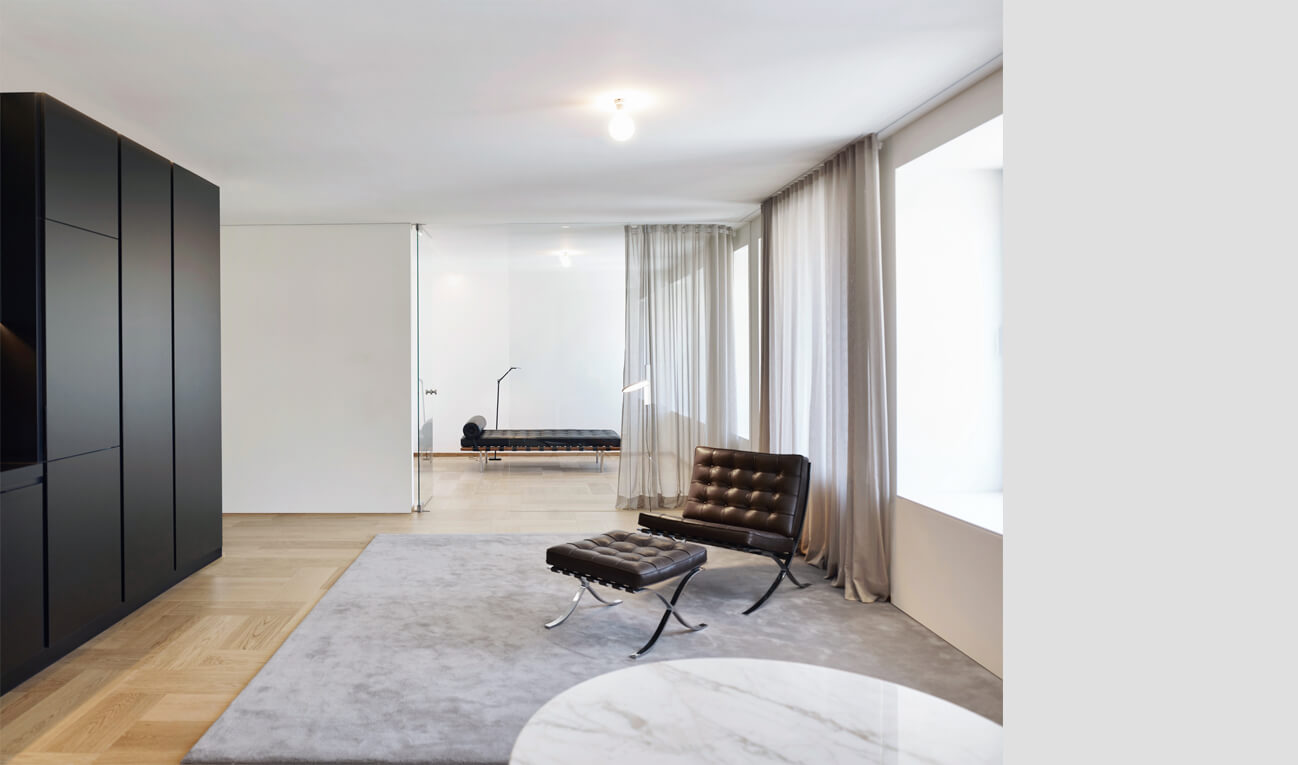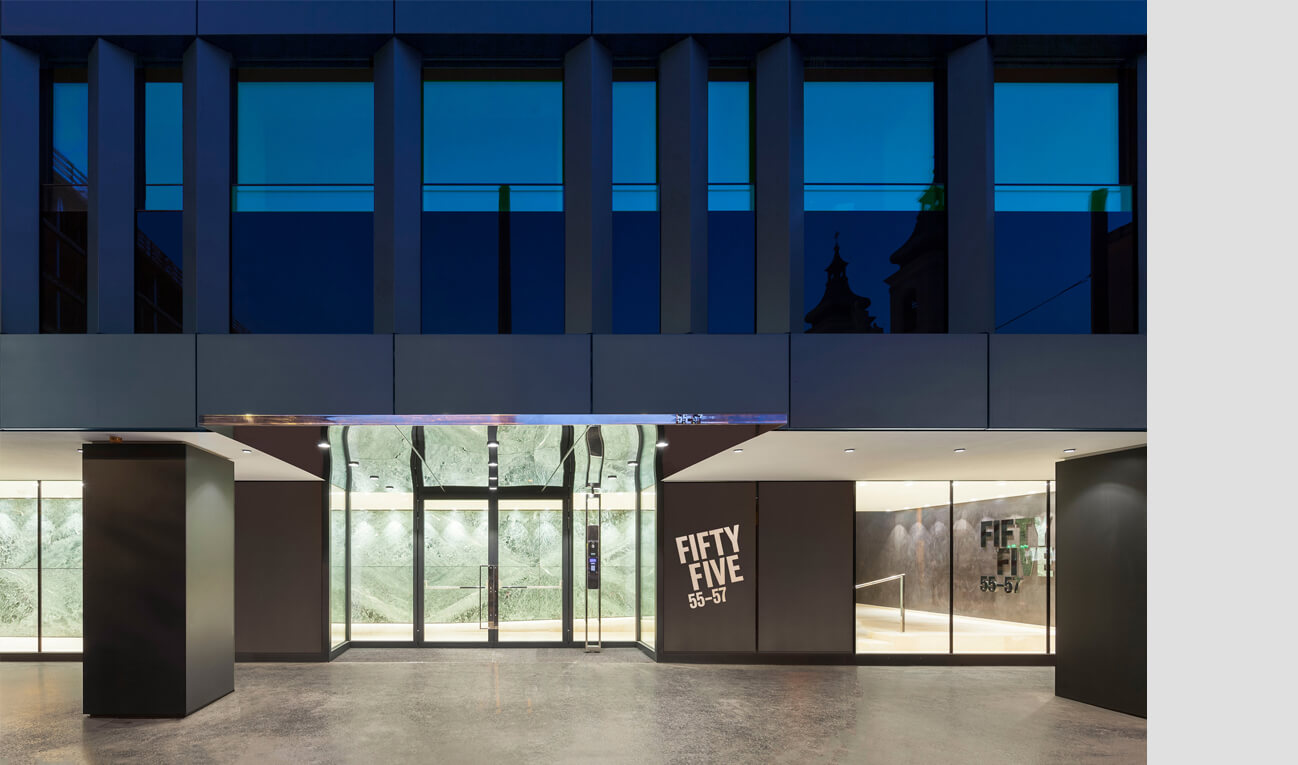 A daylight-flooded entrance hall is fronted by an arcade and fully glazed on the side facing the market. It is separated from the rest of the space by an interior wall made of green serpentinite. An existing retail space has been transformed into a small bicycle storage room available for residents to use. It can be accessed directly from a pavement via an automatic sliding door without any difference in level.
An existing expansive, elegant stairwell with white-beige terrazzo has been carefully enriched with walls covered in black stucco lusto, doors made of European walnut and polished stainless steel portals. All residential units at the FIFTY FIVE are characterised by the use of high-quality material: puristic, durable and elegant.
Overall, the FIFTY FIVE is a building that meets the highest aesthetic and functional requirements. At the same time, it allows new, innovative use of the existing infrastructure.