BEHF combines modern design with timeless material for a dazzling effect 
A few hundred metres outside Vienna's Gürtel ring road, BEHF Architects provides a striking brick monolith. The look and feel of the urban apartment building create a refreshing and inspiring environment.  The most abiding impression is made by the brick facade with its powerful, dark manganese brown brickwork, the precise, severe incisions and the non-rhythmical arrangement of the windows that consistently follows their function in the interior.
In the entrance area brick is used for the walls and floors, whereas the staircase is made of exposed concrete. A fun and vibrant feel is created through the play with colours and materials. Bright colours dominate in the apartments and contradict the powerful brick facade. The doors to the apartment are painted black and break the brightness of the spaces, adding playfulness to the contrast between interior and exterior.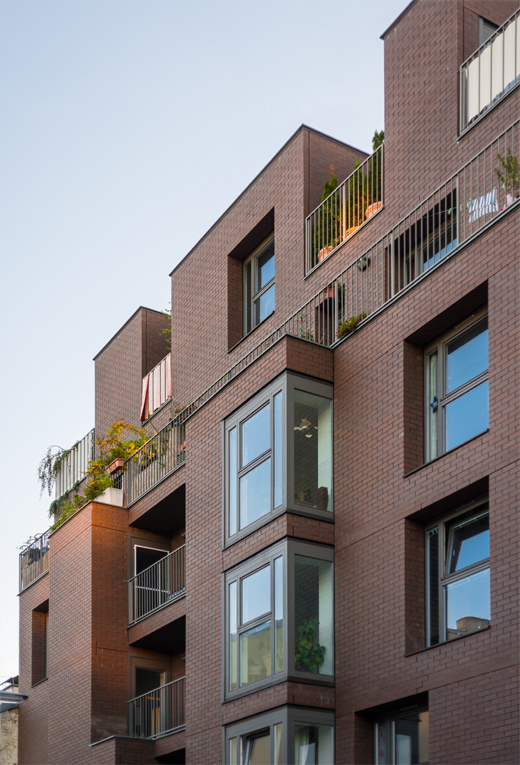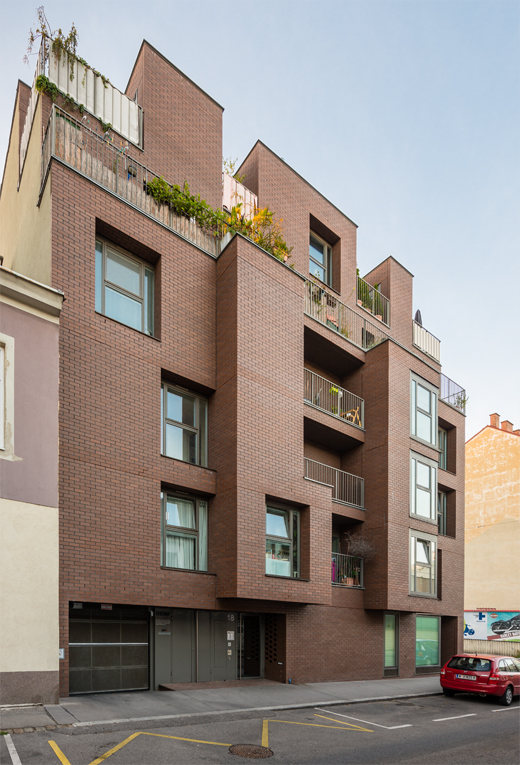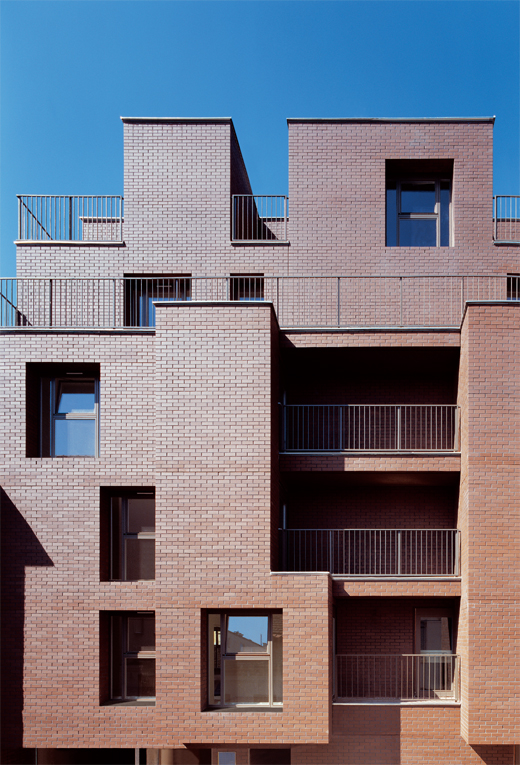 The building comprises 14 apartments generously equipped with balconies and terraces. At the top, two small "penthouses" open on two sides with smaller and larger terraces. The largest, ground floor apartment measures 100 square metres and has its own separate entrance and a private garden. The others range between 50 and 85 square metres.  A spacious outdoor area is divided by a brick wall into a private garden that belongs to the ground floor apartment and a tenants' garden. Even in the smallest units BEHF's design approach has been to make a clear separation between the living and sleeping areas.
The exposed brickwork of the building is not only visually appealing, but ensures a pleasant internal climate as well. At the same time, it has an outstanding surface quality: for over the next 50 to 100 years, the brick facade will require no maintenance.