BEHF Architects and MITTERMAIR Architekten have revamped historic complex Korb Etagen, Brandstätte 7 in the centre of Vienna
In the heart of the historic centre of Vienna, only a few minutes walk from St. Stephen's Cathedral, BEHF Architects and MITTERMAIR Architekten have converted the former office premises of Erste Bank situated above the legendary Café Korb into 69 inviting apartments on about 12,000 square metres. In order to comply with the city's low-cost housing policy and ensure the affordability of housing, the architects have developed compact units, a large portion of which are smaller than 50 square metres in size. This historic complex overlooks the city of Vienna, and through the apartments' large glass windows provides breathtaking views of well-known neighbouring sites such as St. Stephen's Cathedral or the Zacherlhaus designed by Jože Plečnik.
Thanks to its exceptional central location, the Korb Etagen complex is just steps away from a vast pedestrian zone of the first district of Vienna, one of Europe's most liveable cities, and its luxurious shopping and dining as well as most famous historical sites.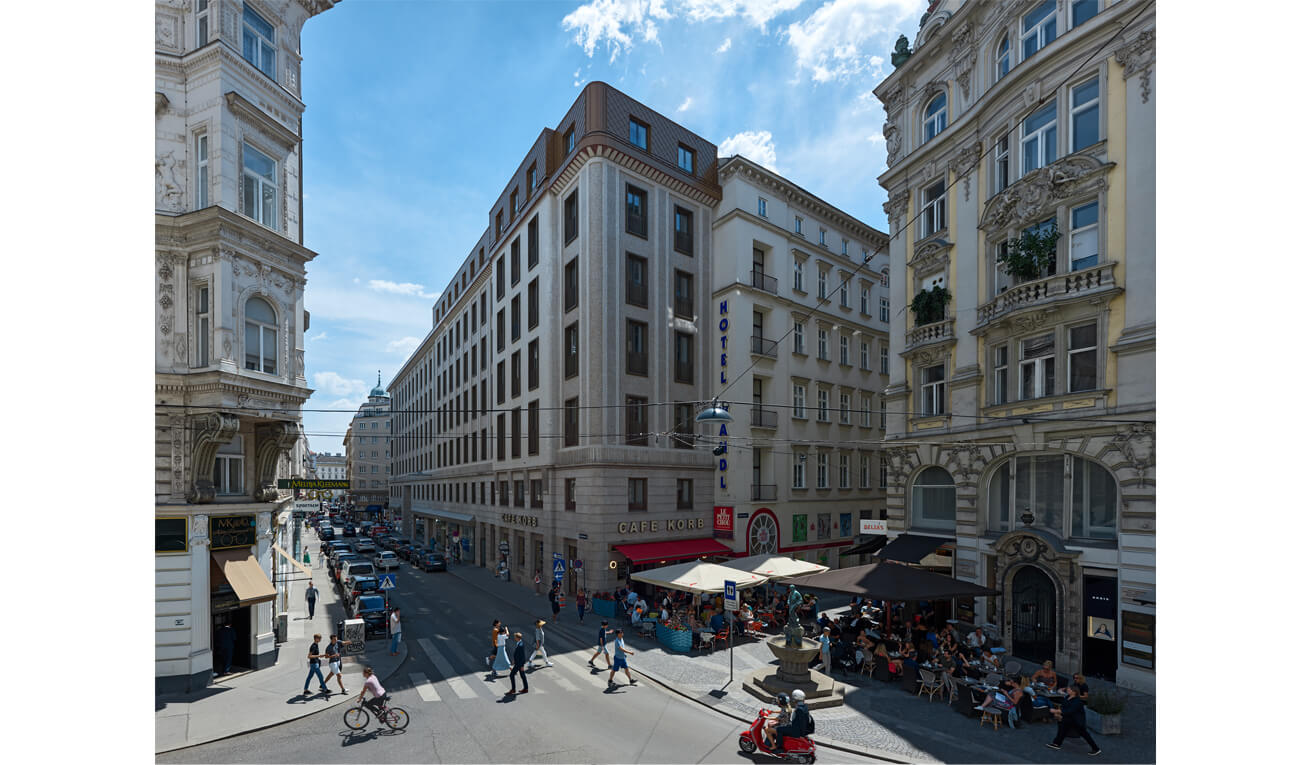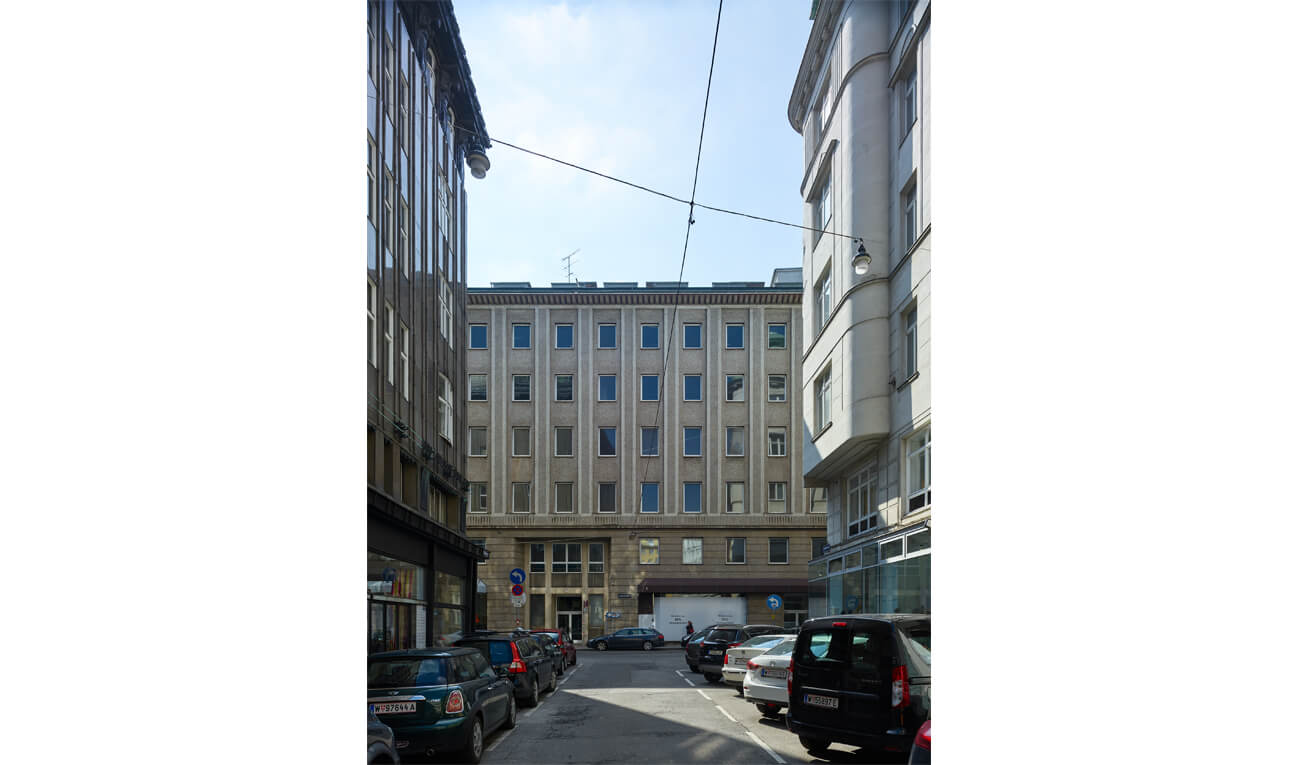 The Korb Etagen complex was built between 1902 and 1904. On its grand opening day in 1904, Café Korb had Emperor Franz Joseph I in attendance. This local hotspot owns its name to the stucco work resembling a basket (German: "der Korb") which was developed at the time. It was one of the first meeting points for Freud's "Vienna Psychoanalytic Society" and to this date a favourite café amongst Nobel Prize winners.
In June 2018, the architects completed the conversion of the six-storey building based on the style of the 1960s, when the entire property was renovated. The design strategy was to revamp the building true to its original and adjust it to modern standards of energy efficiency.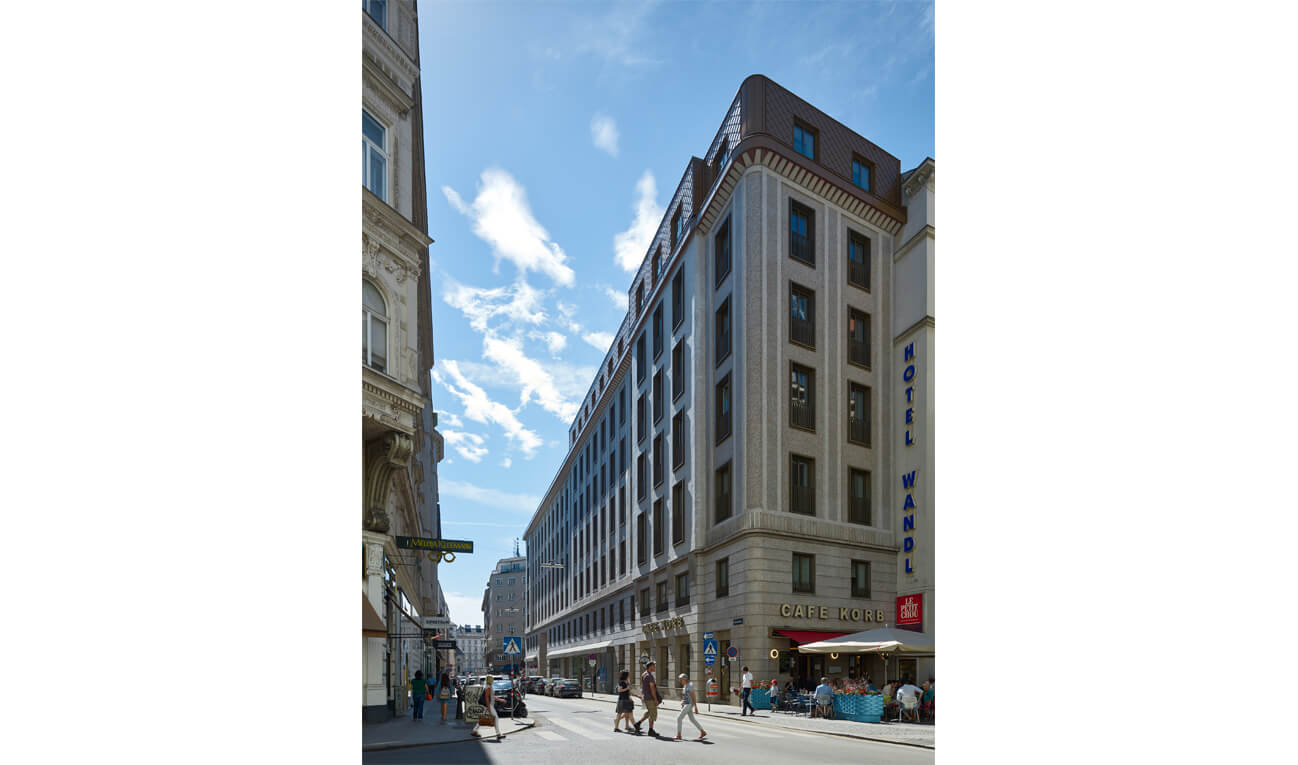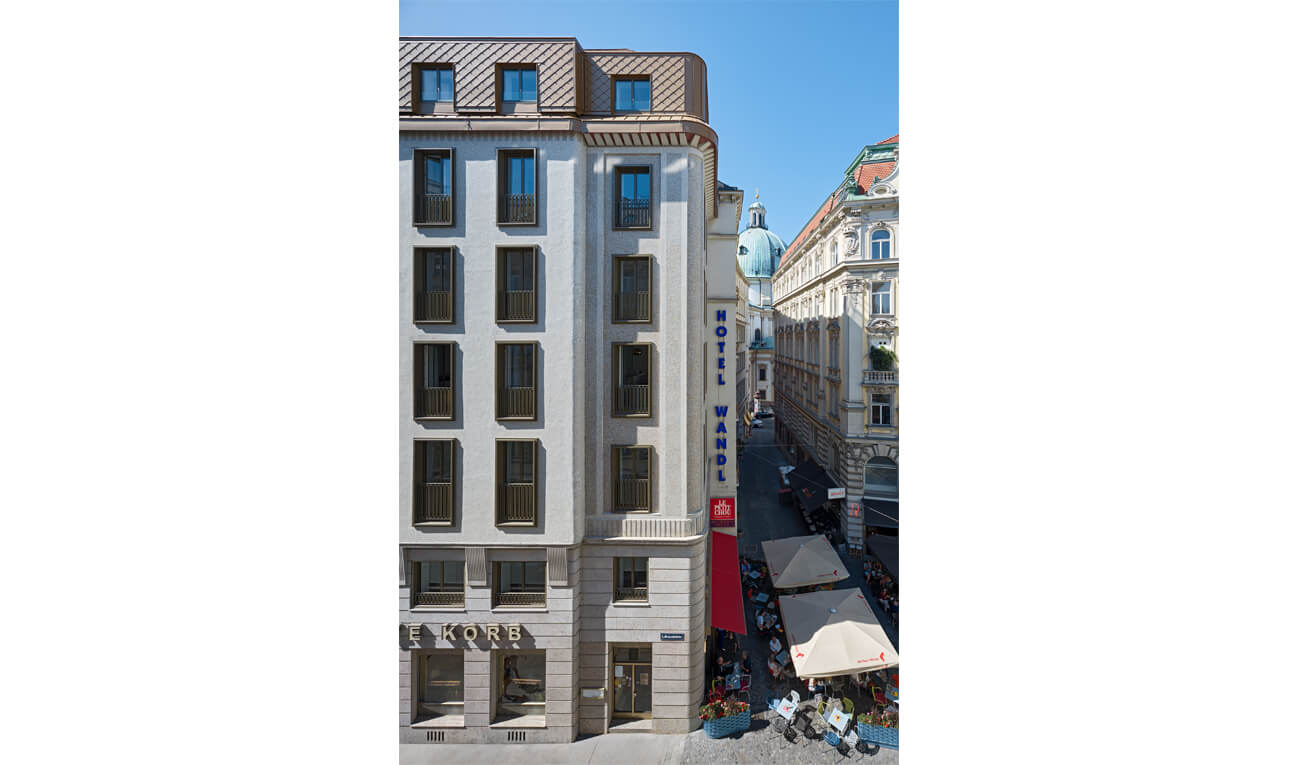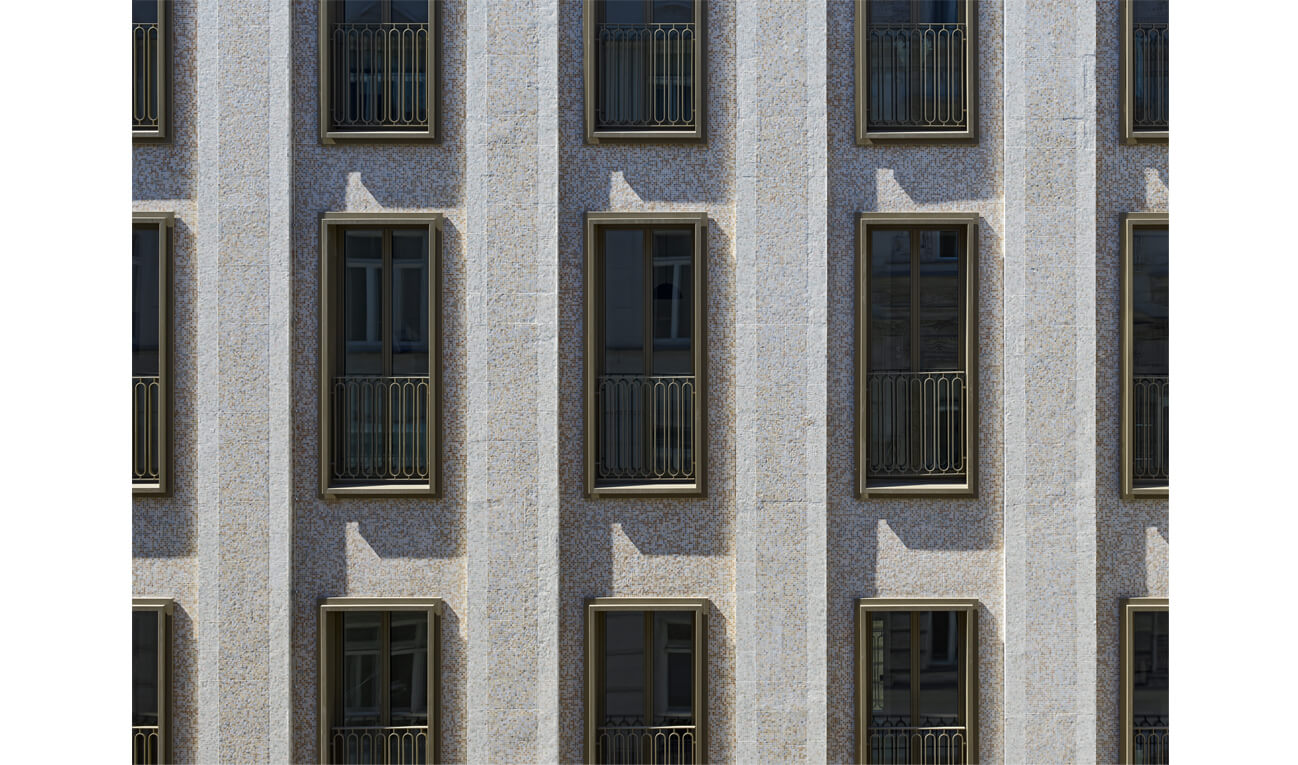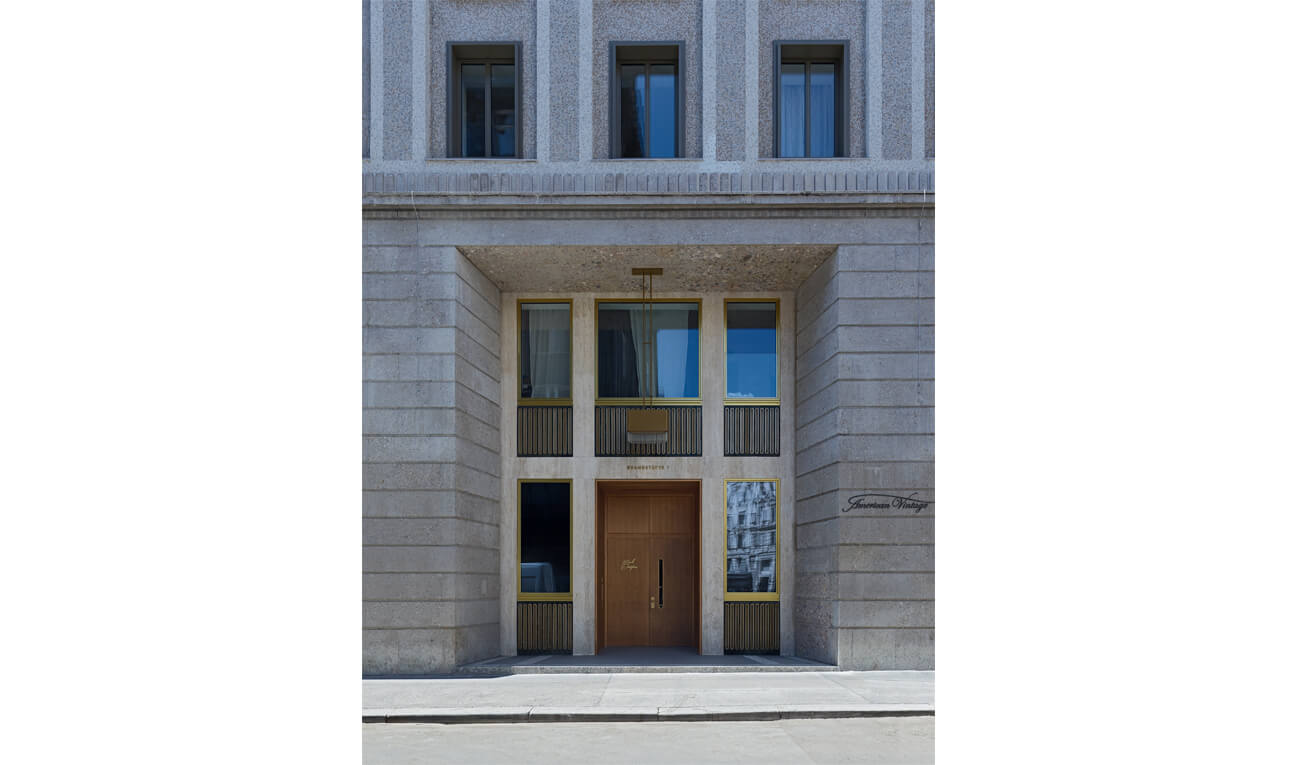 In the interior, unique parts of the original design such as a marble clad staircase with its 1960s handrail made of gold-coloured cast aluminium were carefully refurbished. It is now possible to experience the elegant charm of the 1960s in these areas.
To return it to its former glory, the architects rejuvenated the ground floor natural stone-clad facade. Above, the striking facade featuring a mosaic work made up of small pieces of stone was extended. The regular window openings were developed as "French windows" and extended down to the ground. The three existing building units were merged under a single roof into a new structure to create a desired harmony between old and new buildings in the urban fabric. The architects developed balconies and terraces oriented towards the courtyard. The top floor apartments were enriched with dormers in a pearl gold colour.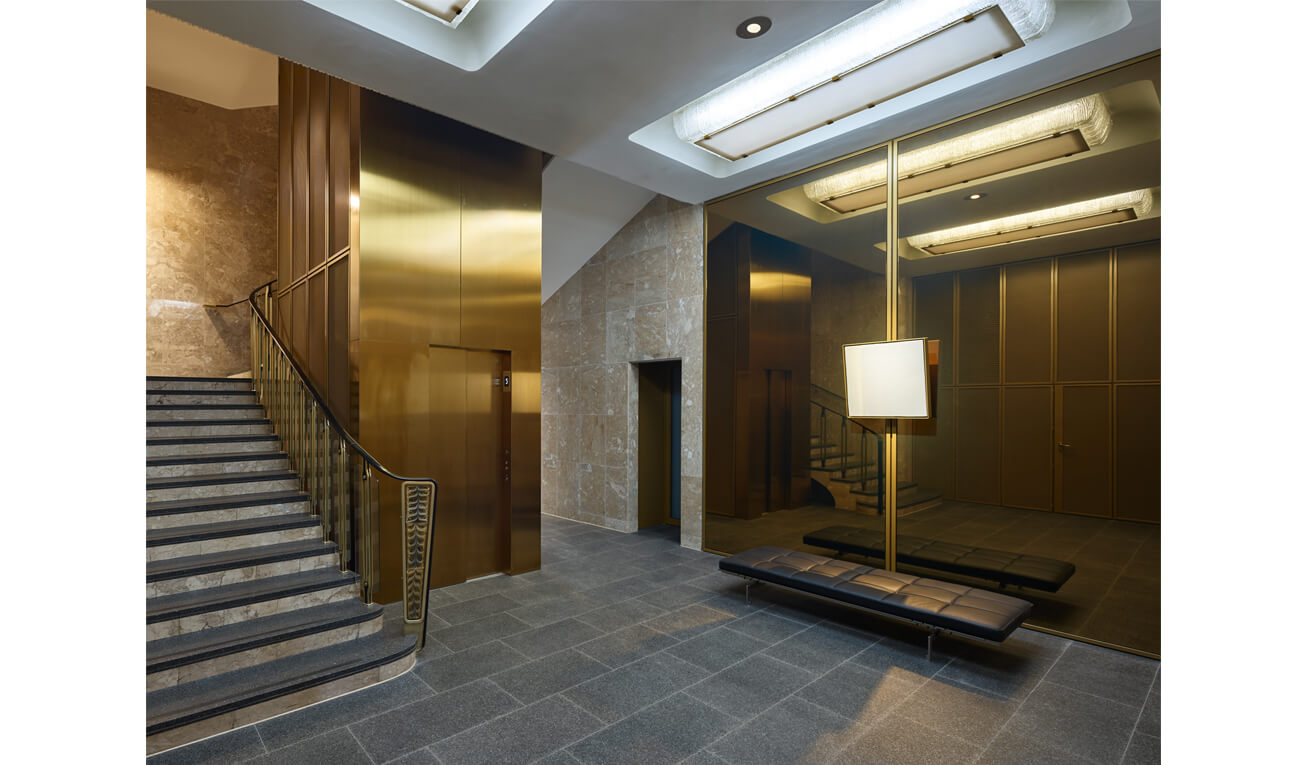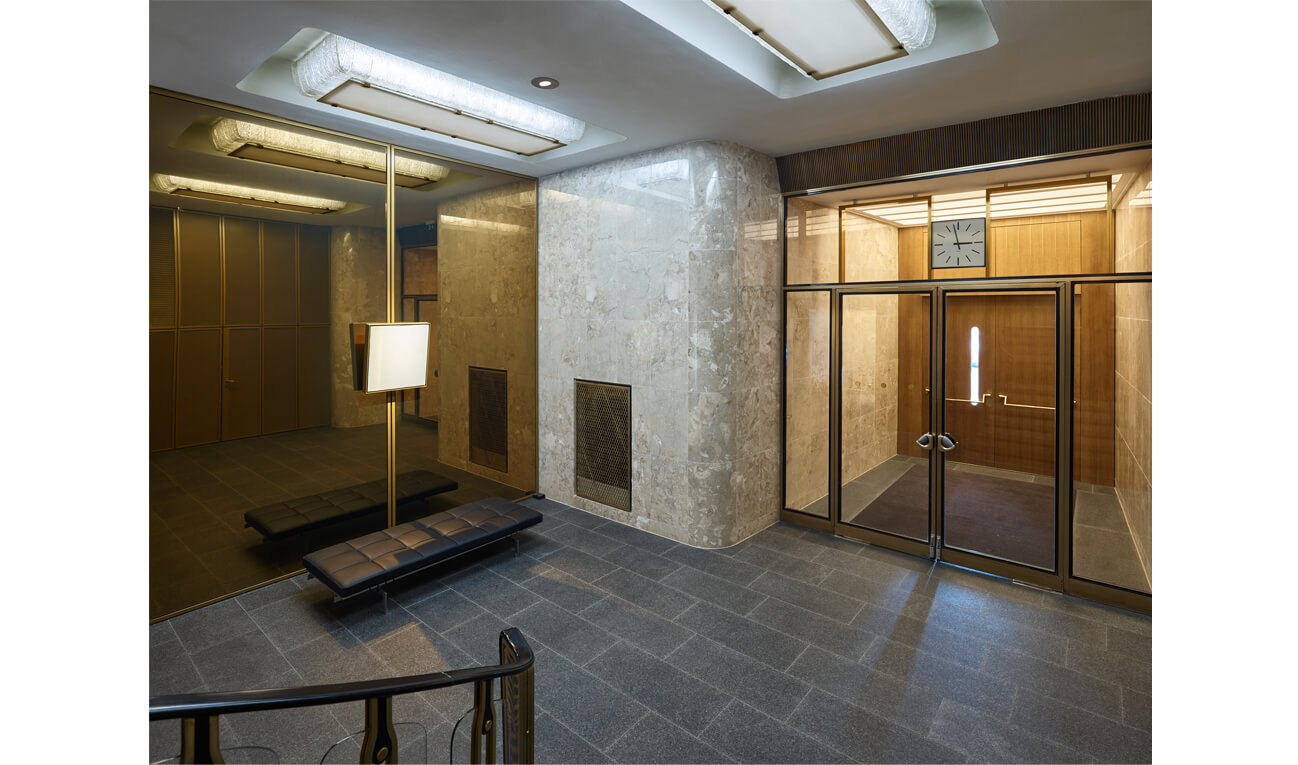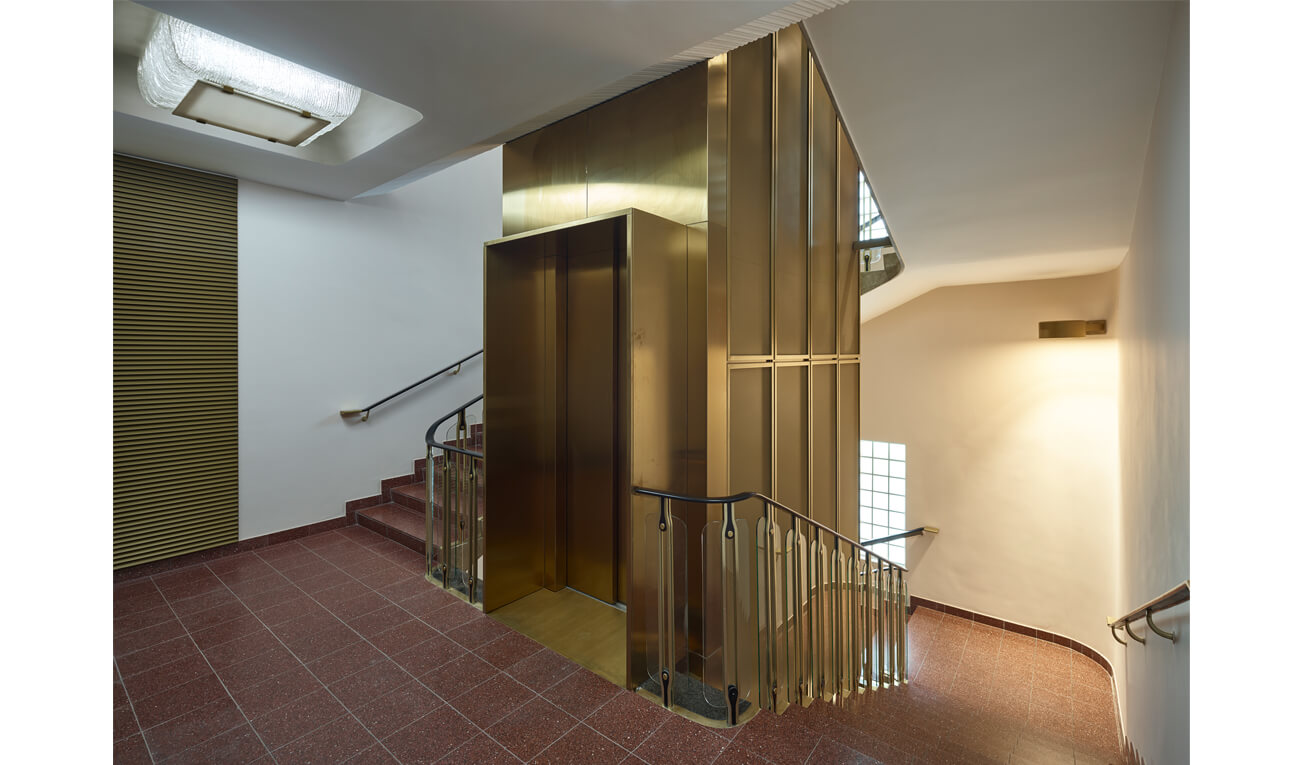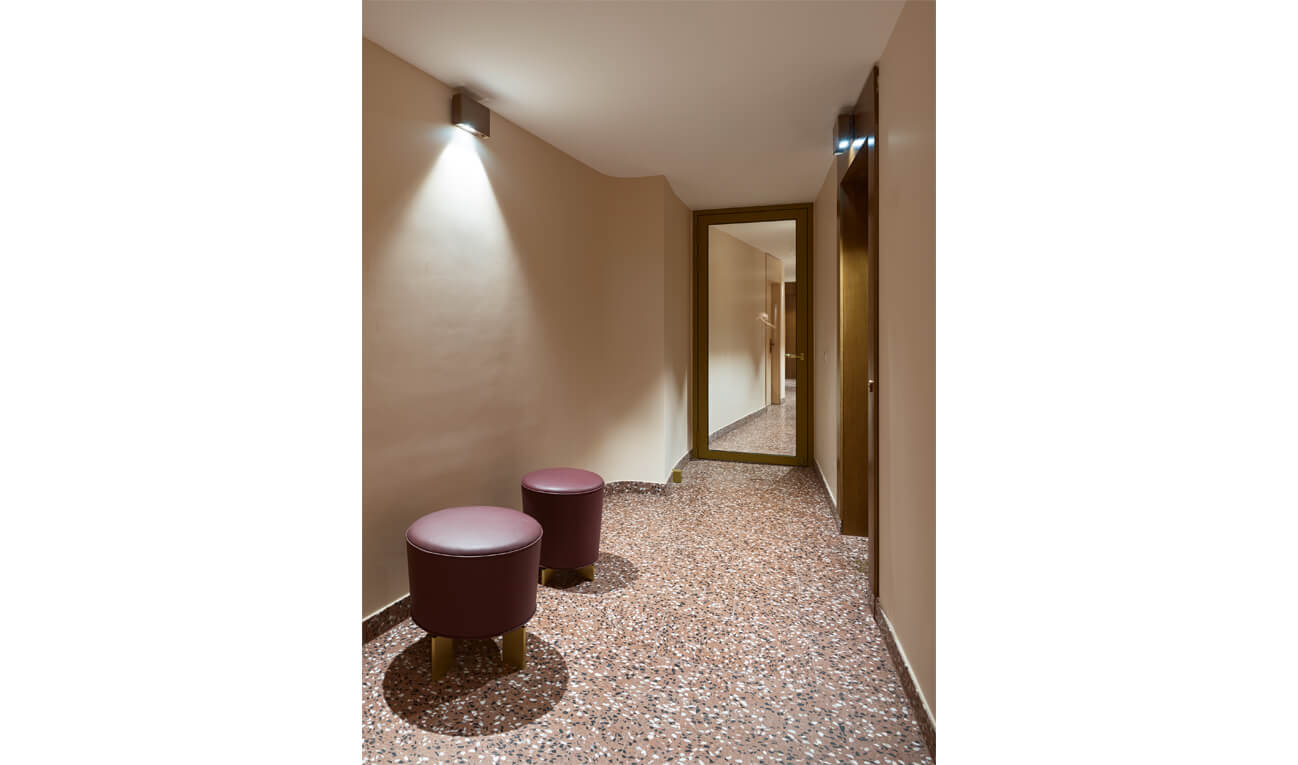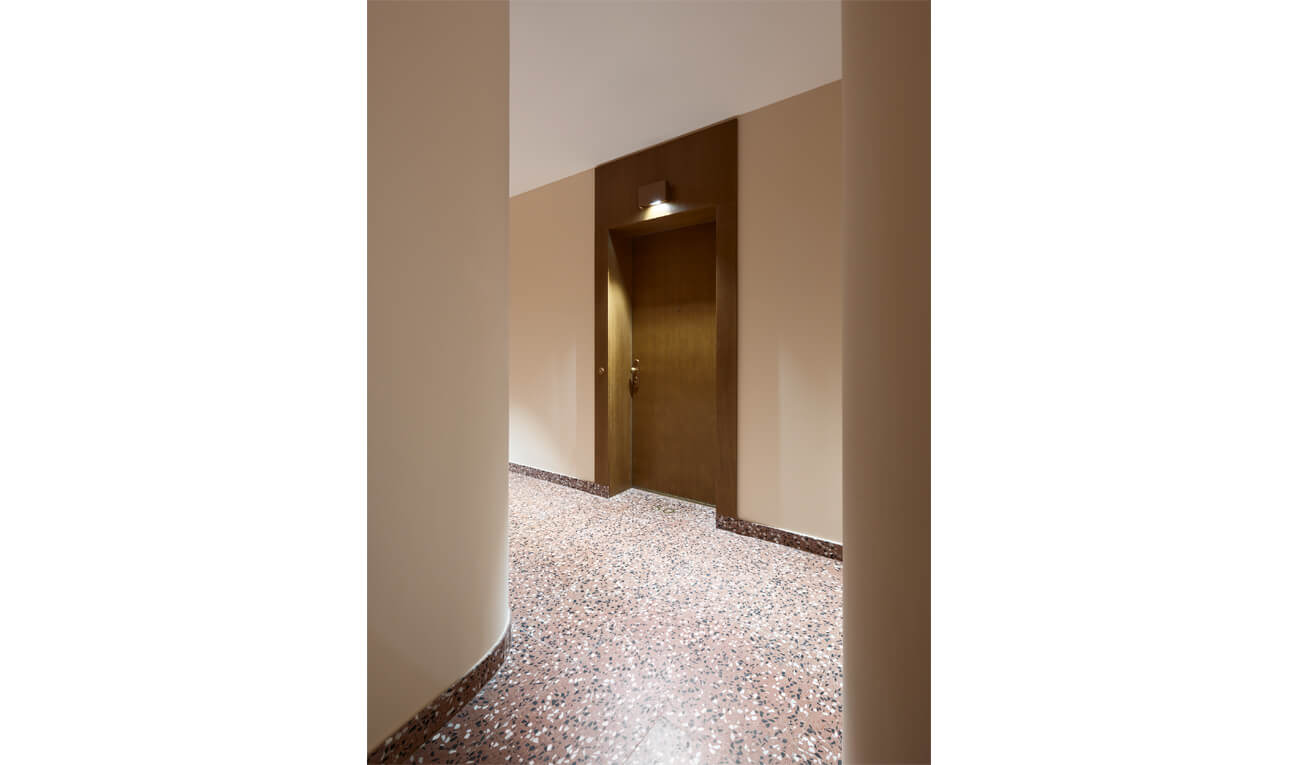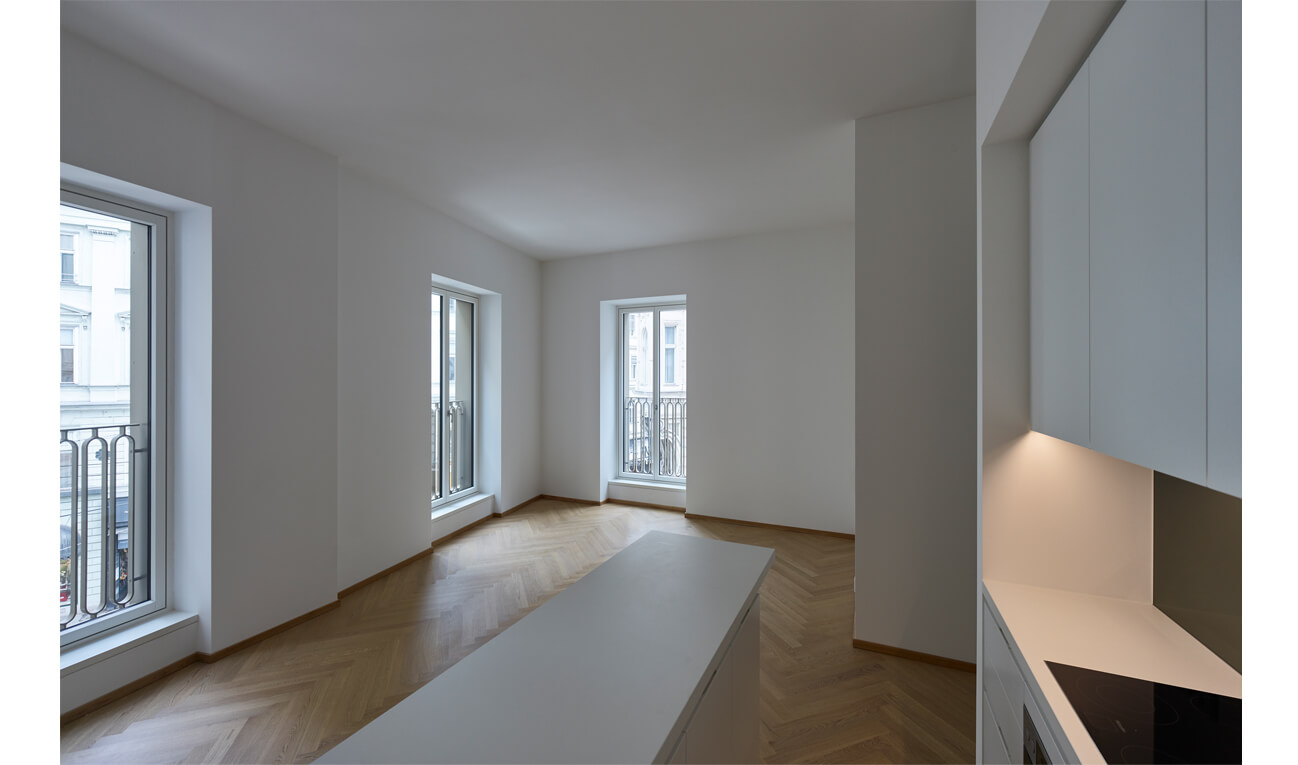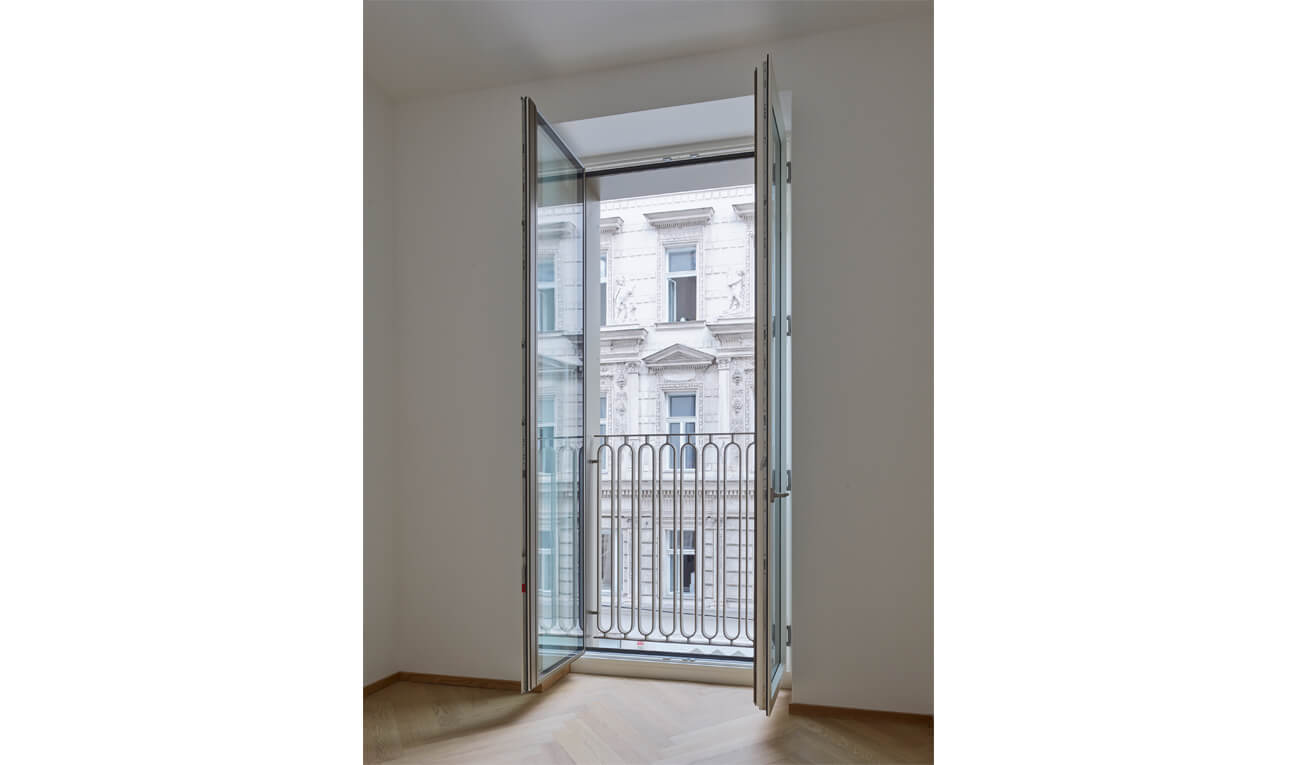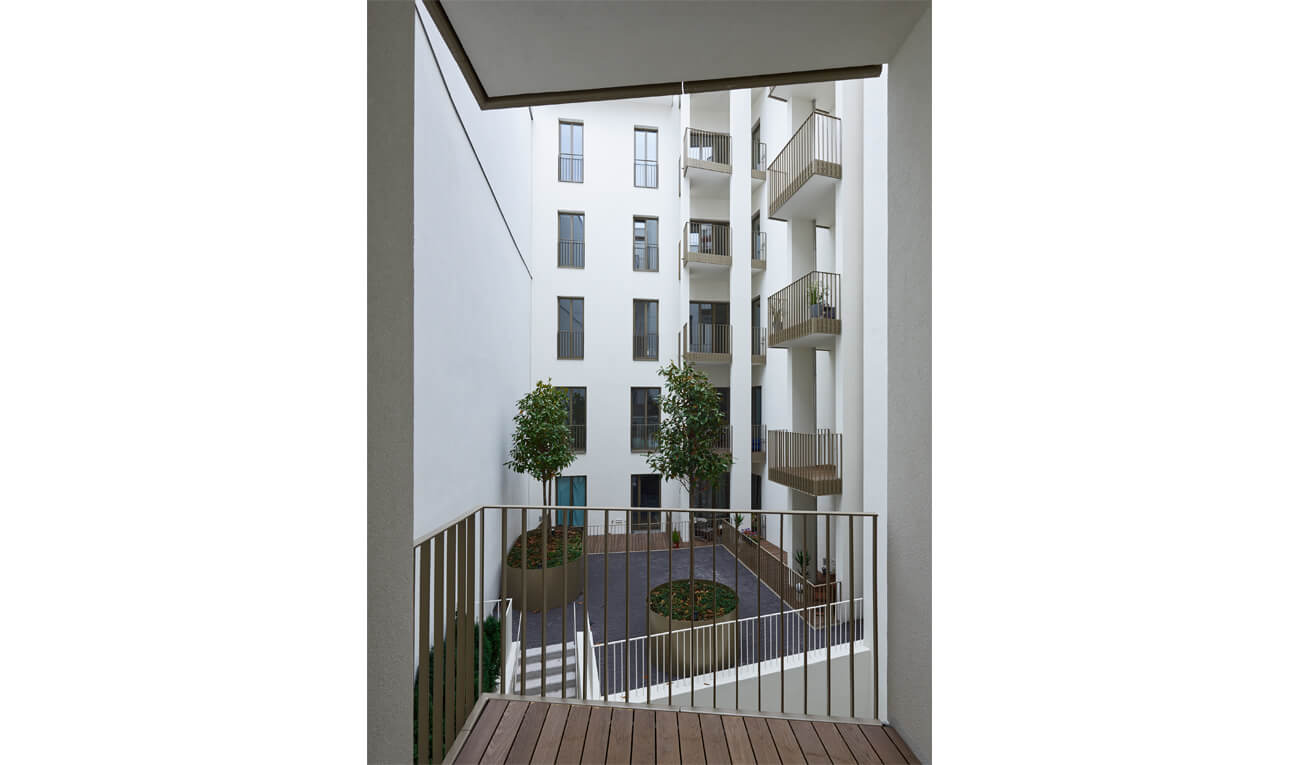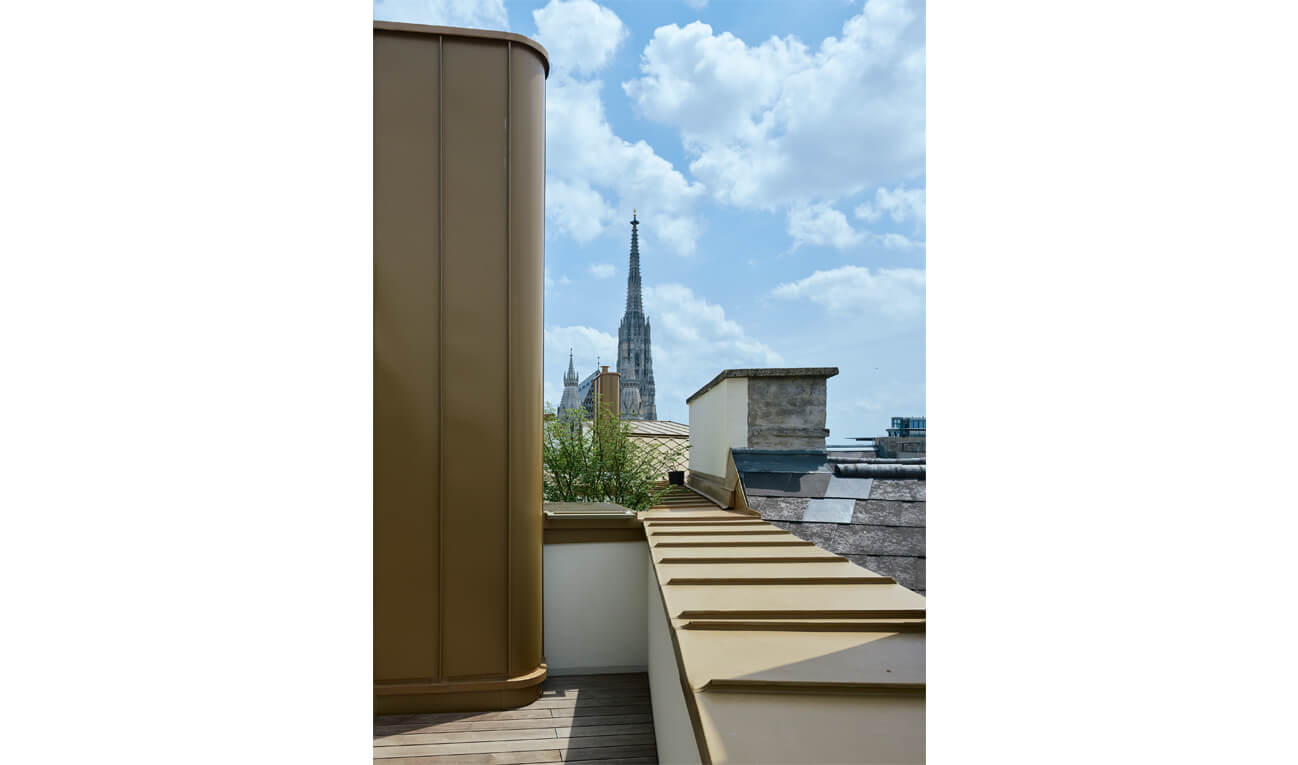 The careful modernisation injected new life into Vienna's historic complex. Reviving the charm of tradition that can now be felt inside these walls, the architects intensified the authenticity of the building and created a new presence of this historic structure in a dynamic neighbourhood.