BEHF Architects has delivered a striking concrete structure at the gateway to Waidhofen
Located on an entrance road into Waidhofen am Ybbs in Lower Austria, the headquarters of the company Rigler Electric appears as a striking monolithic structure along an edge in the terrain. It falls steeply towards the river Ybbs providing uninterrupted views of the riverside landscape, and is defined on all other sides by roads.
This remarkable structure impresses with the clear language accentuated by the use of fair-faced concrete. From the street, the fair-faced concrete object looks formal and massive. At the same time, it opens up generously towards the greenery in the river valley. Special attention has been paid to the careful handling of existing trees.
In the interior, the project includes offices, conference room, workshop, warehouse and showroom. The structure has been determined by spatial interlocking rather than separate floors. The various functions have not been separated from one another. Instead, they openly communicate. Flat hierarchies are embraced in the work area. A spacious open-plan office has been zoned by space dividers that also serve as storage spaces. Fair-faced concrete has also been used in the interior, lending the entire building a minimal unique appearance with high recognition value. Only the long office space, the conference room and the adjoining cafeteria are painted in neutral white.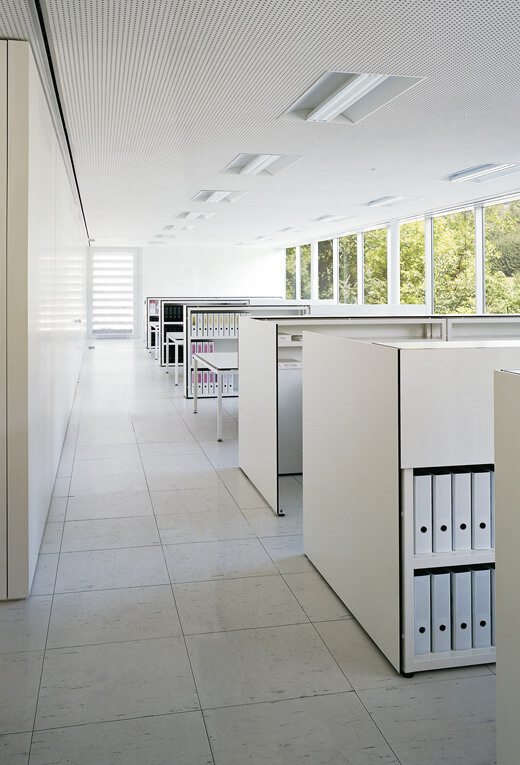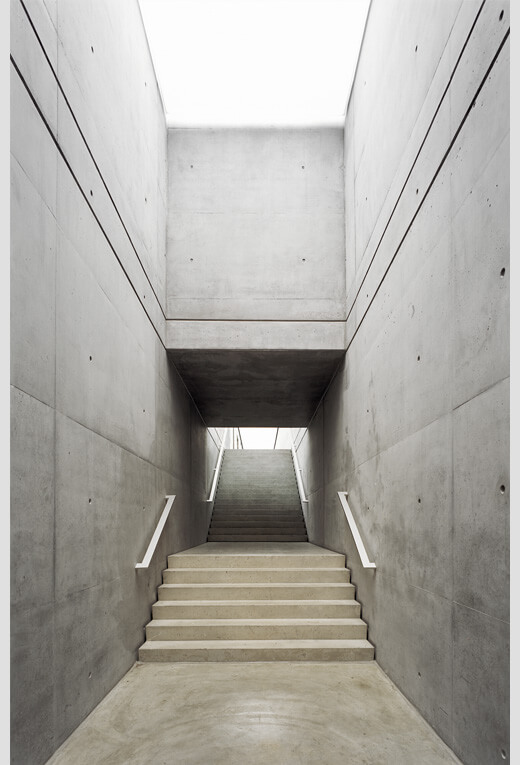 An important point in the design concept has been to create a visual connection between the warehouse and the office circulation. The warehouse is lit by roof lights and the glass facade to the south. The circulation zones with the staircase and the spacious showroom are lit by an illuminated ceiling. Particular focus has been given to the lighting design since Rigler Electric specialises in lighting technology.
The spacious showroom contains an open space in the form of patio, while the top floor has been enriched by a terrace. Surrounded by high concrete facades, the terrace appears as an office space completely open to the greenery.
BEHF's design concept for the headquarters of Rigler Electric has successfully developed the model of the relationship between the corporate culture of the company and the architecture.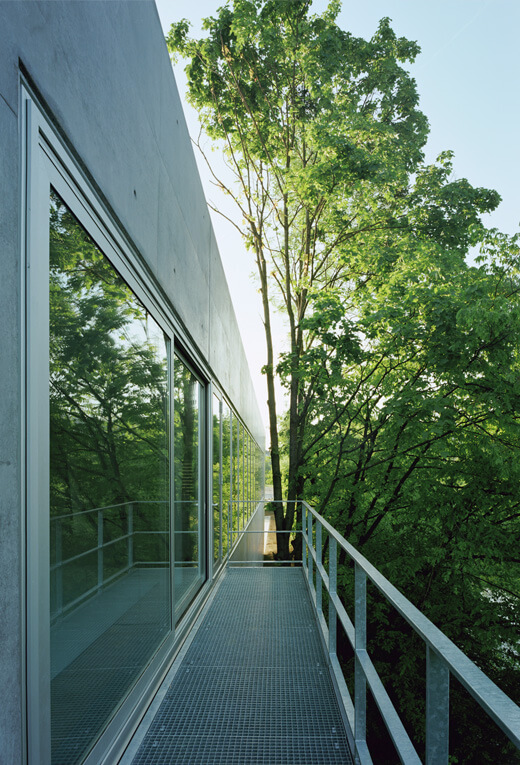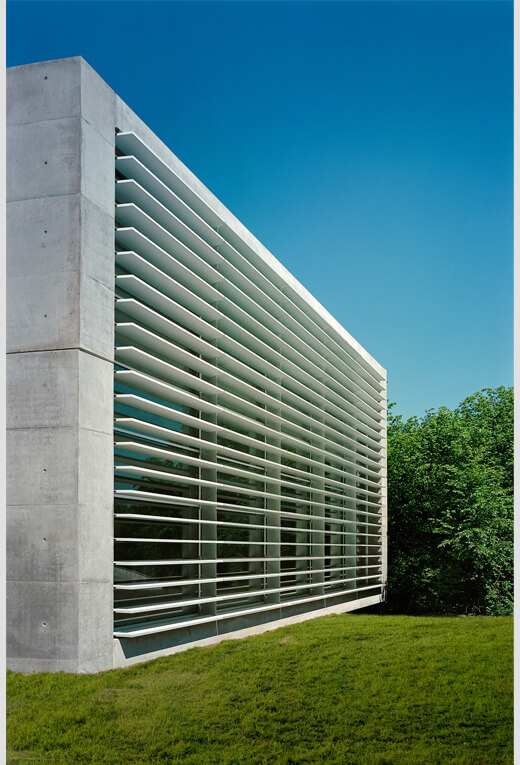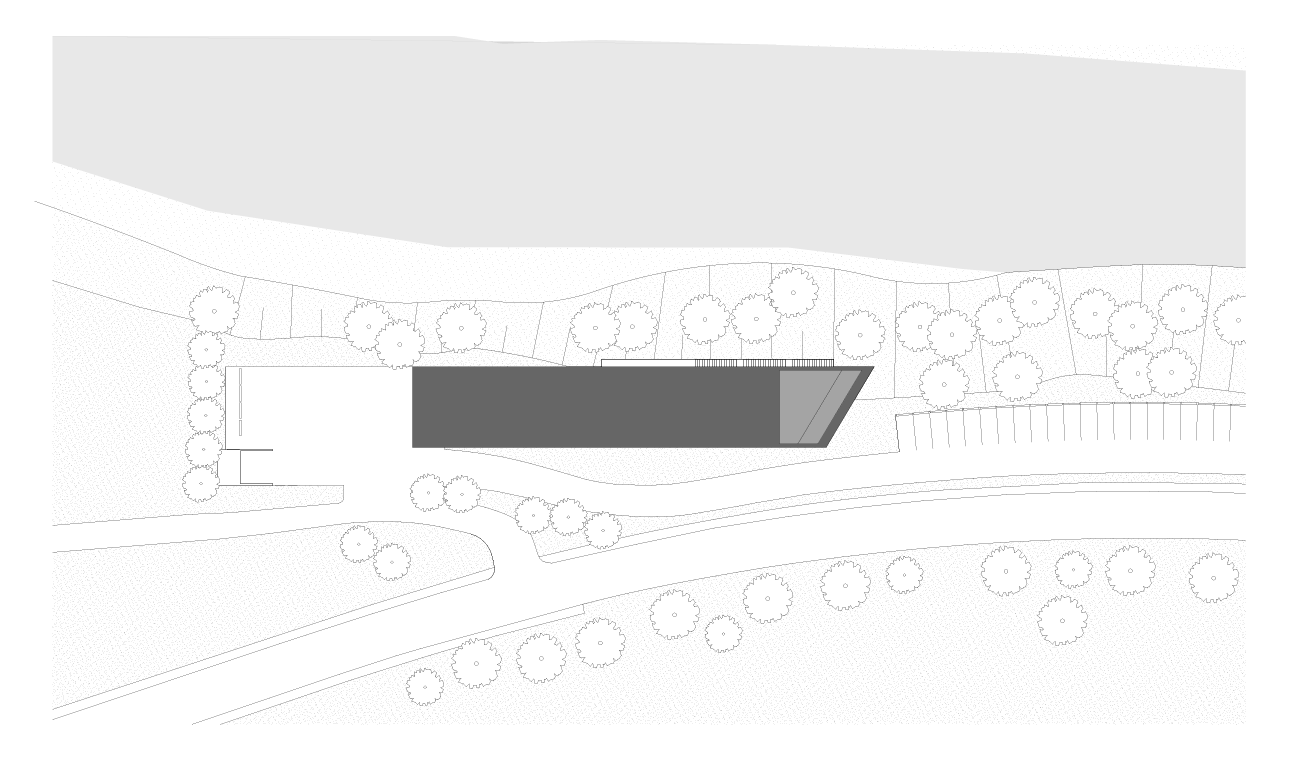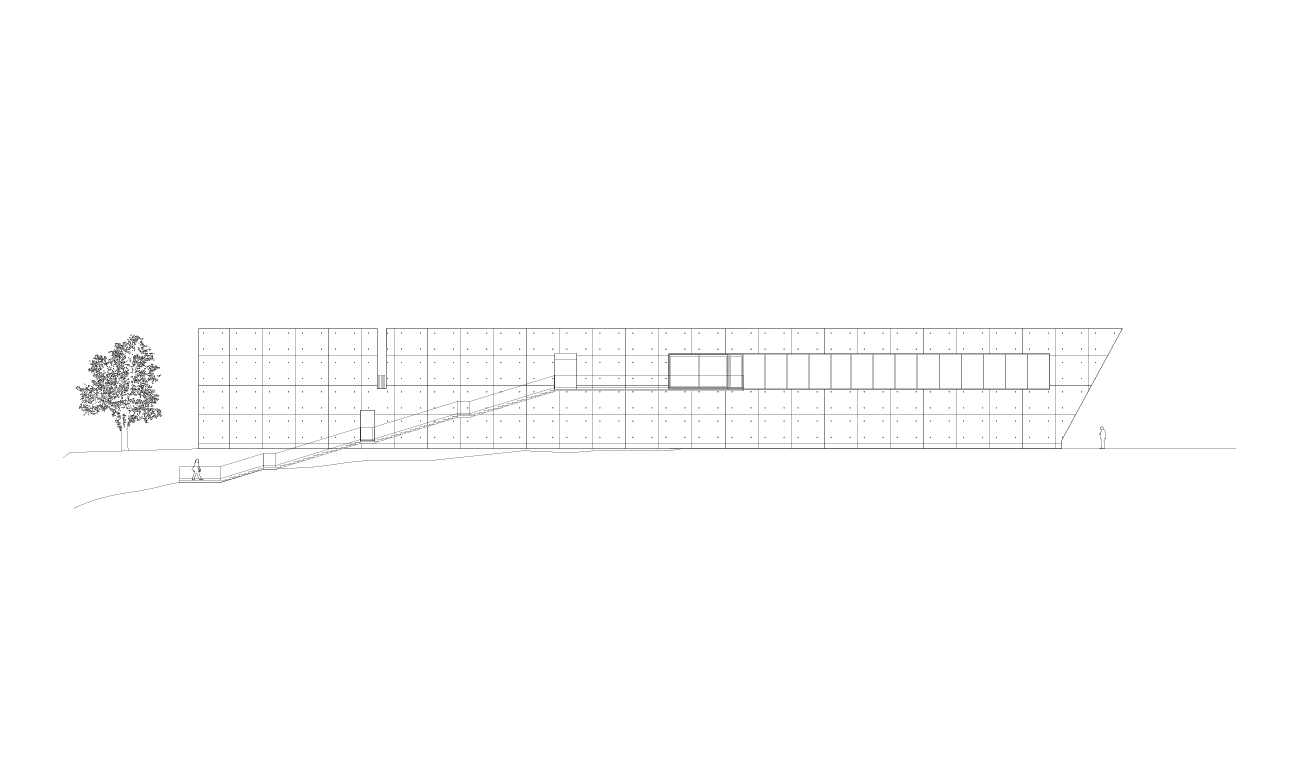 Awards
Best of Europe 2005, Office
Rigler Electric Headquarters
Recognition for exemplary creative achievement by Lower Austria, 2003
Rigler Electric Headquarters