Austria's First Power Centre
The shopping mall EO is the first power centre in Austria. It is composed of two sectors. The larger of the two is a closed off space, with 30 shops, representing the "classic" shopping mall, whereas the smaller (12 shops) is inspired by a marketplace – sheltered rows of stalls outdoors. Customers can wander between the structures, yet also enter each separately from outside. The building adapts by forming a wide arch toward the parking lot in order to ensure easy access to both the "indoor" and "outdoor" mall. As the first building in this type in Austria, the EO has set standards and inspired many designs in the future.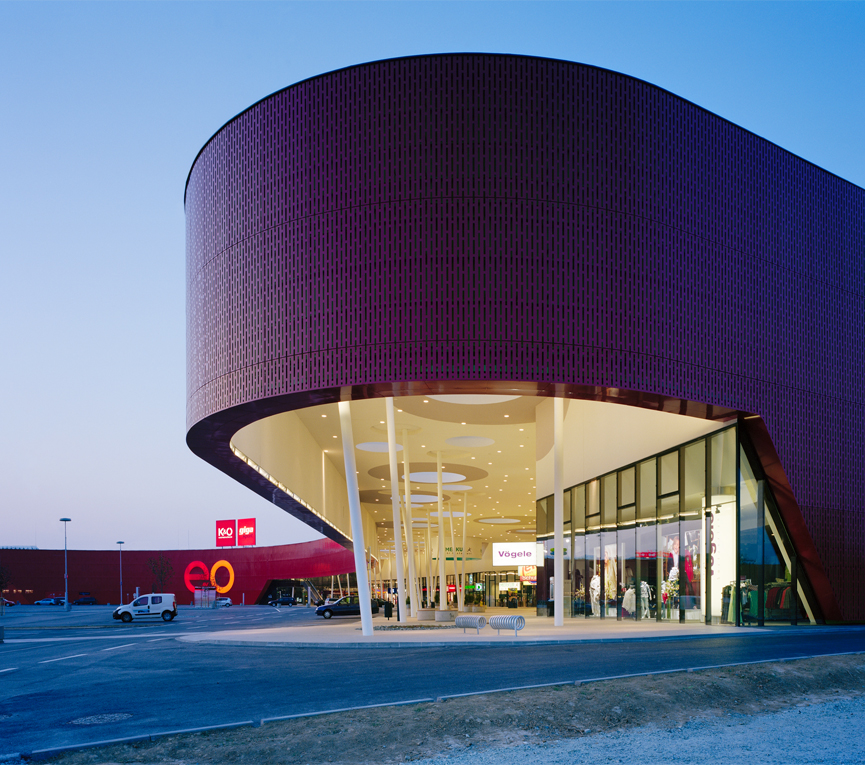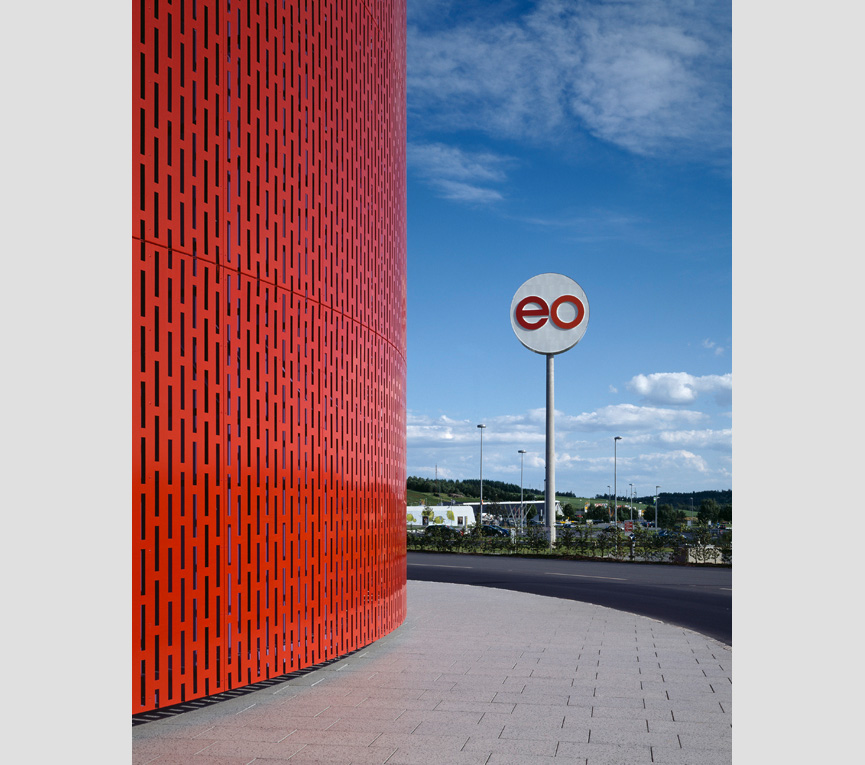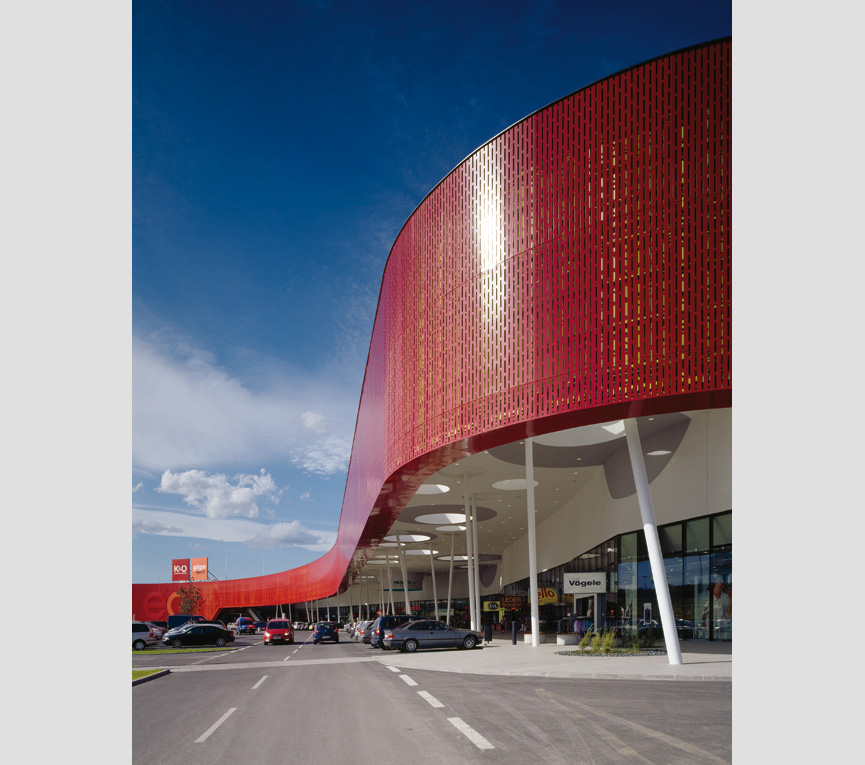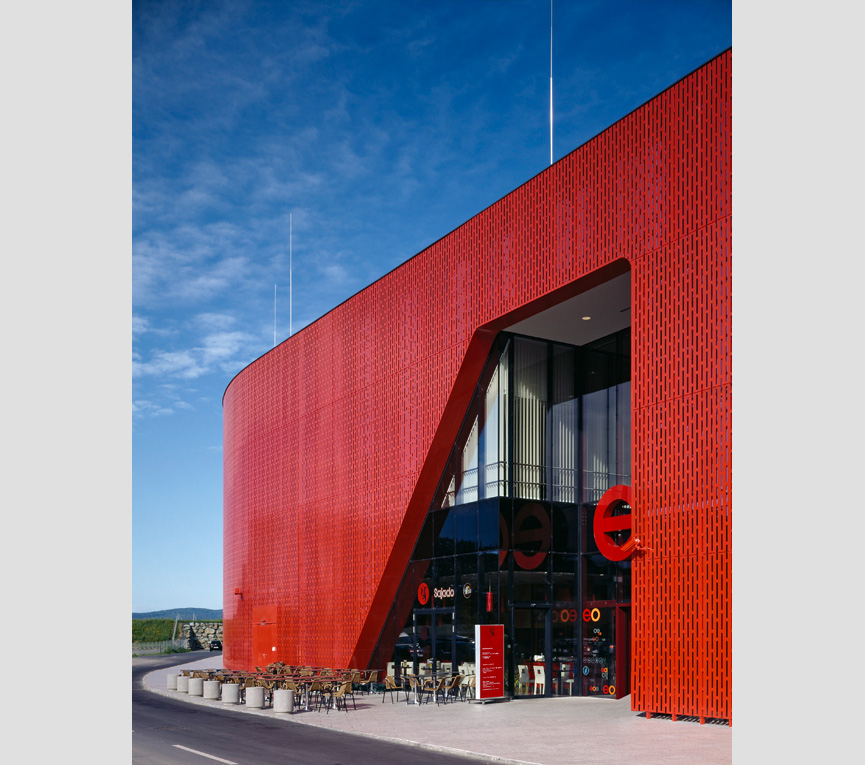 The round and smooth shape of the building fits harmoniously into the surrounding environment. The parking spaces have been arranged so that each shop is within short reach. Different shape and colour concepts draw attention to the variety and quality of shops and gastronomic establishments on offer.
The mall has been built with the utmost precision and quality, both inside and outside. The dynamic design of the EO is demonstrated by the fluent merging of interior and exterior. Indoor and outdoor spaces, as well as shopping experiences and relaxation, seamlessly merge with one another. Not only is the offer of shops and activities colourful and diverse – the facade is an energetic red during the day and displays a surprising array of colours during the night.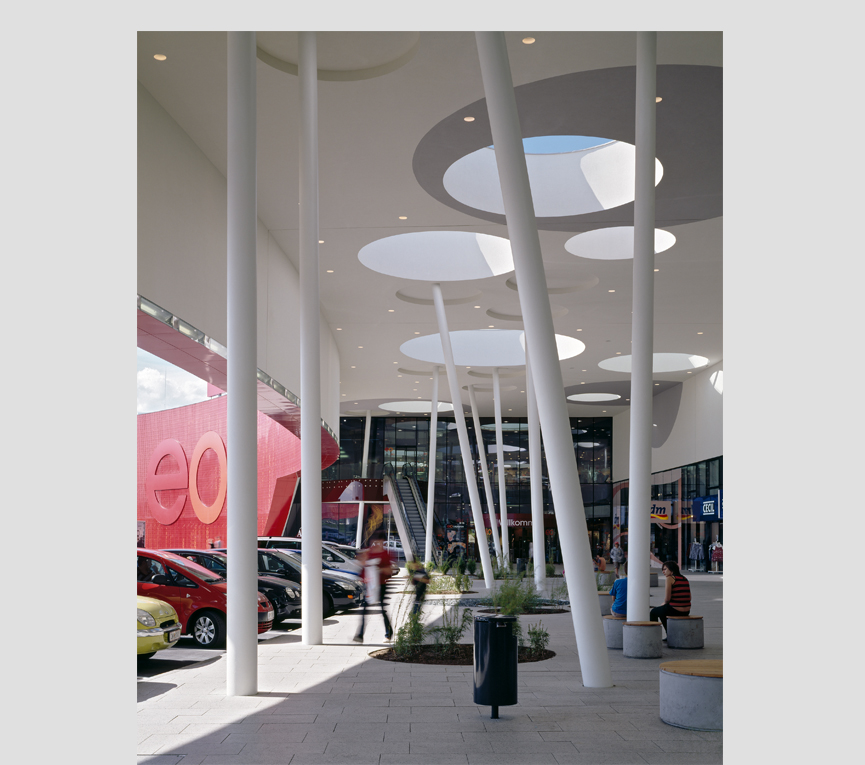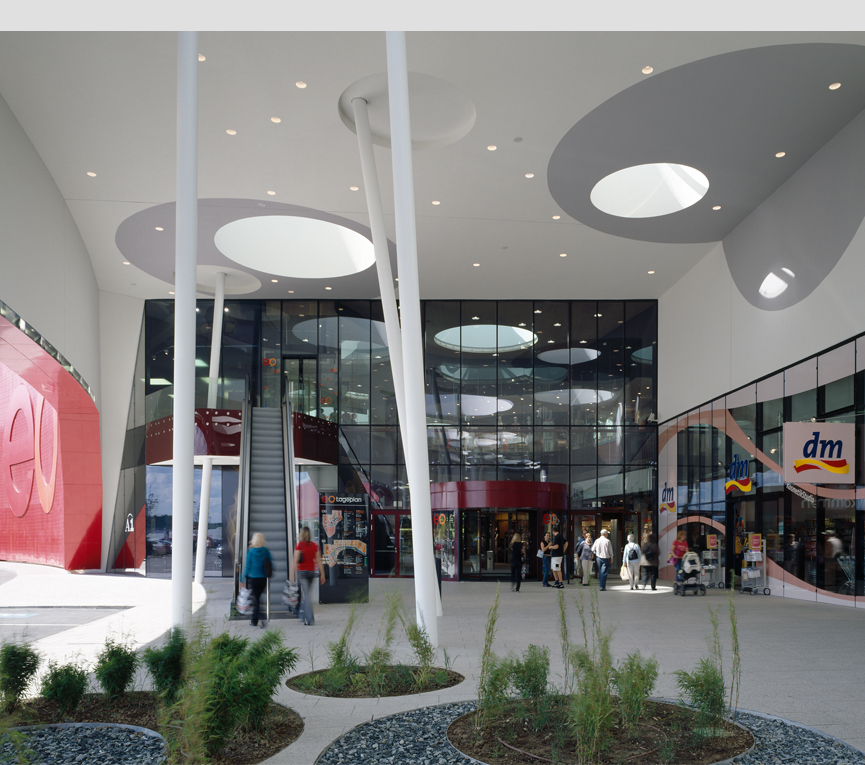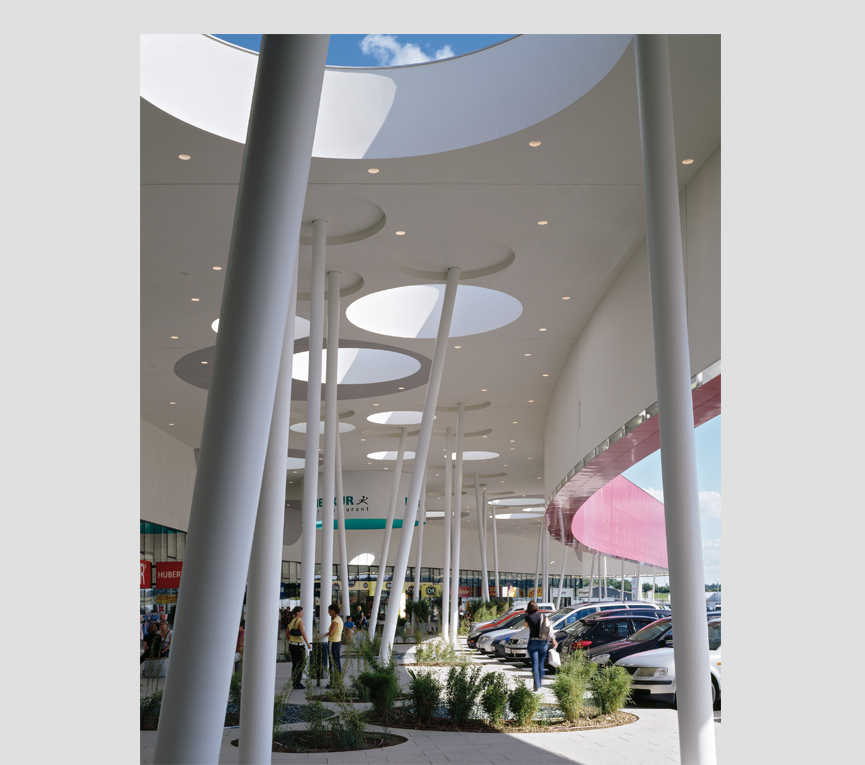 The shape of the EO is essentially determined by a LOOP – the customer, starting from his or her respective parking spot, can experience the whole shopping centre by walking through it in a circular motion. Disturbing corners, edges and junctions can therefore be avoided, in turn, strengthening the orientation system.
Two very different structures – outdoor and indoor mall – are smoothly connected with one another. Various design elements, such as facade, plants, lighting and material, have been applied to give the customer a feeling of a diversified shopping experience and entertainment.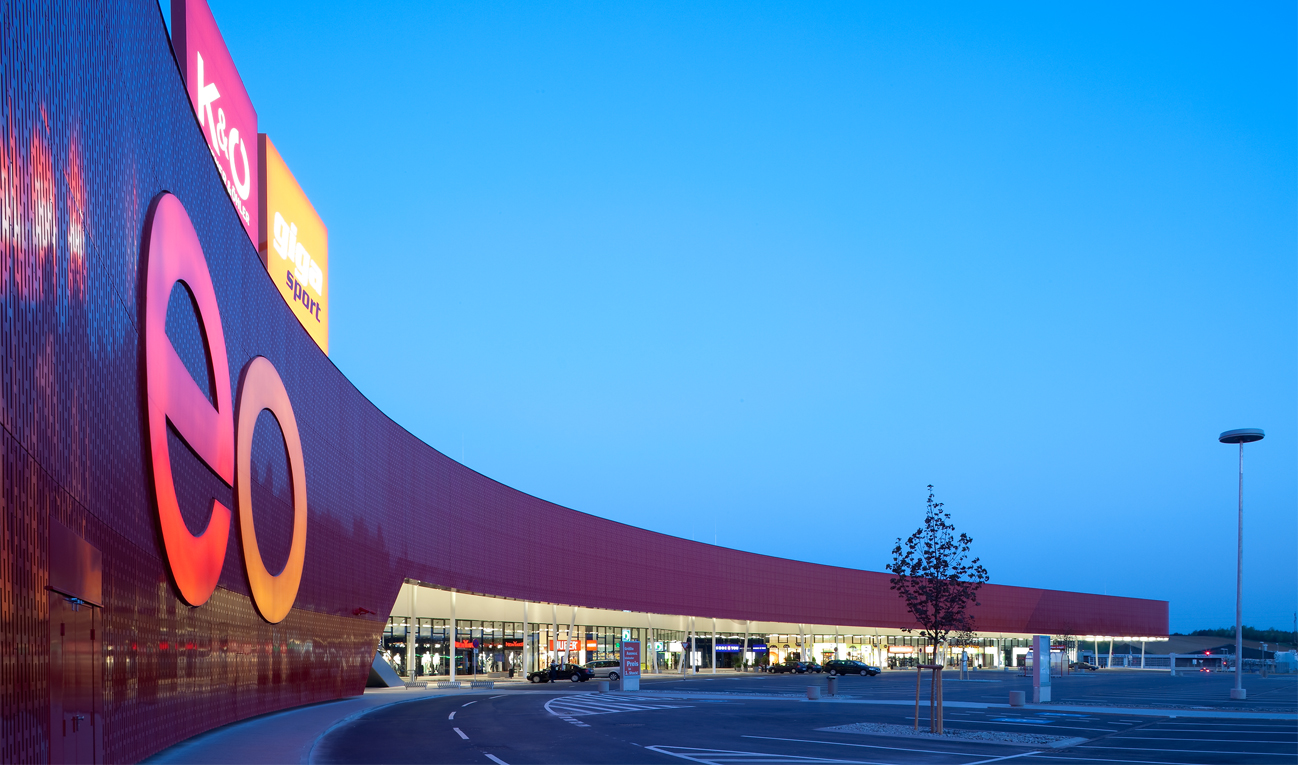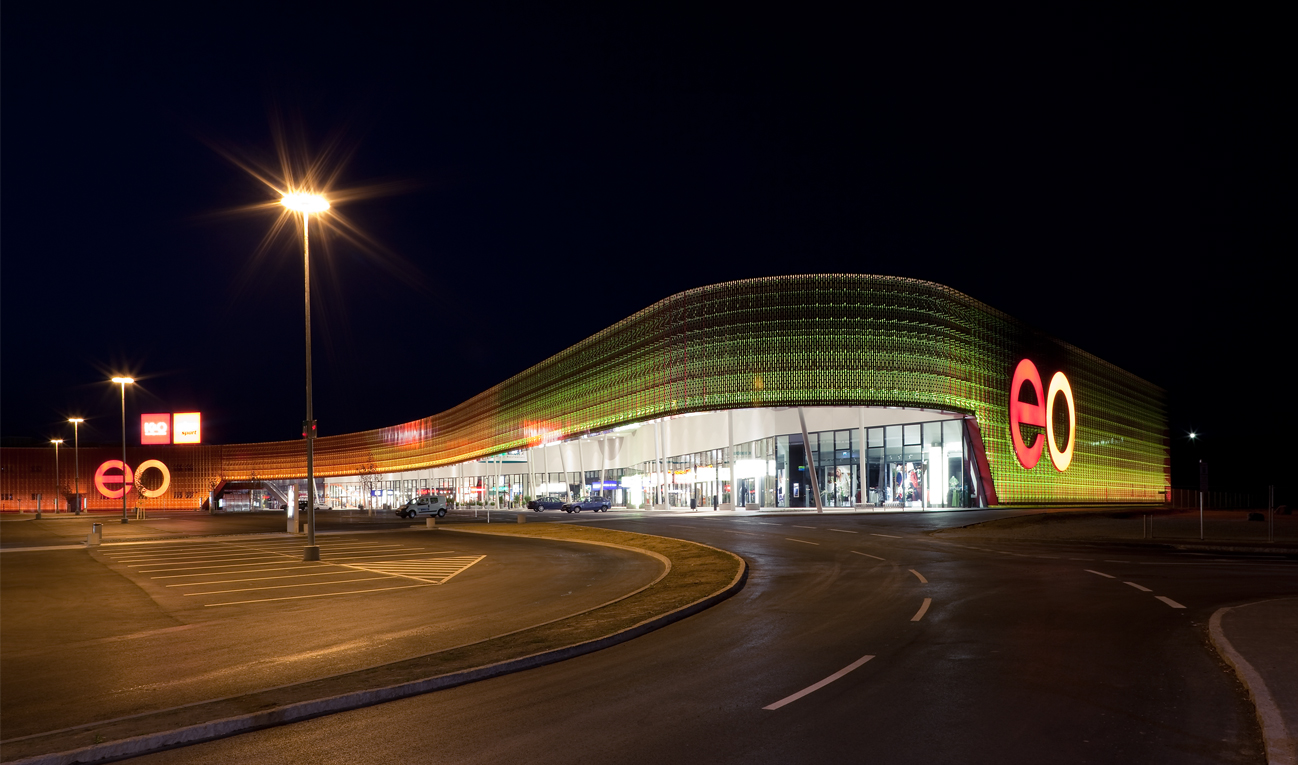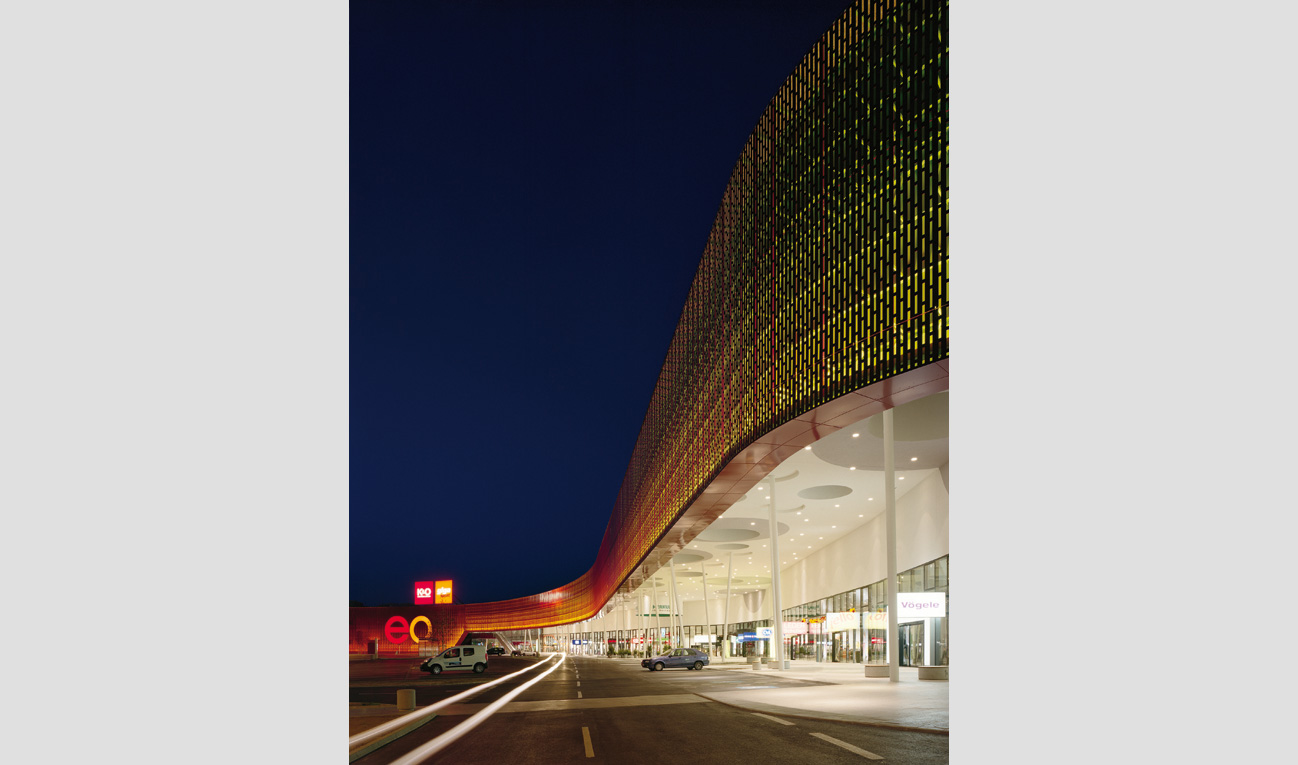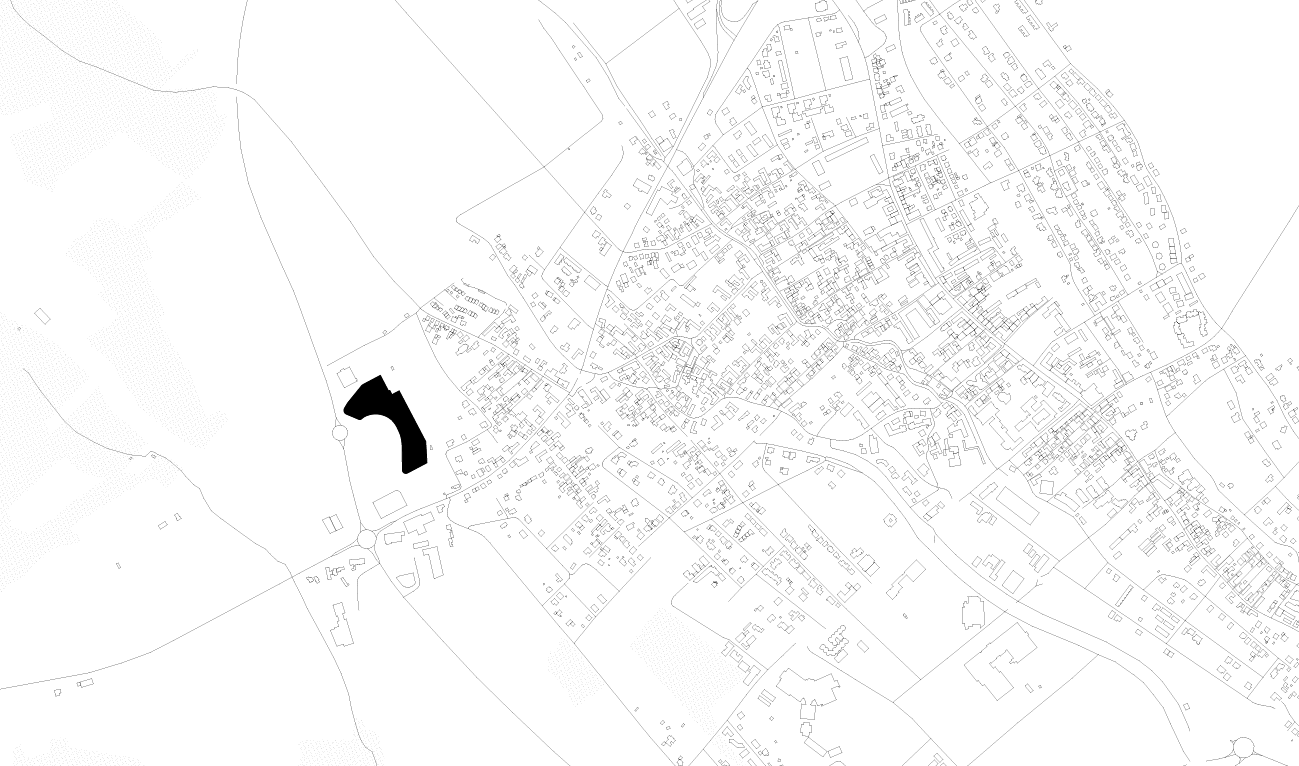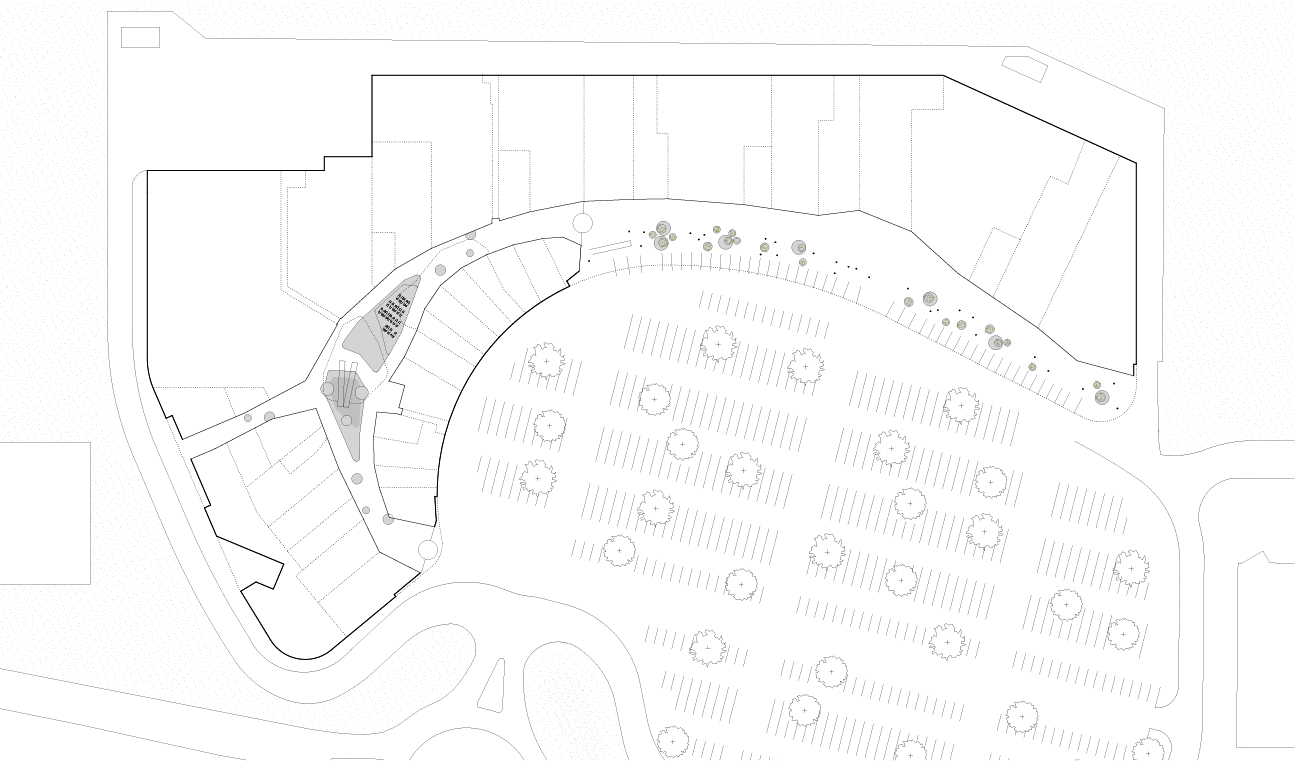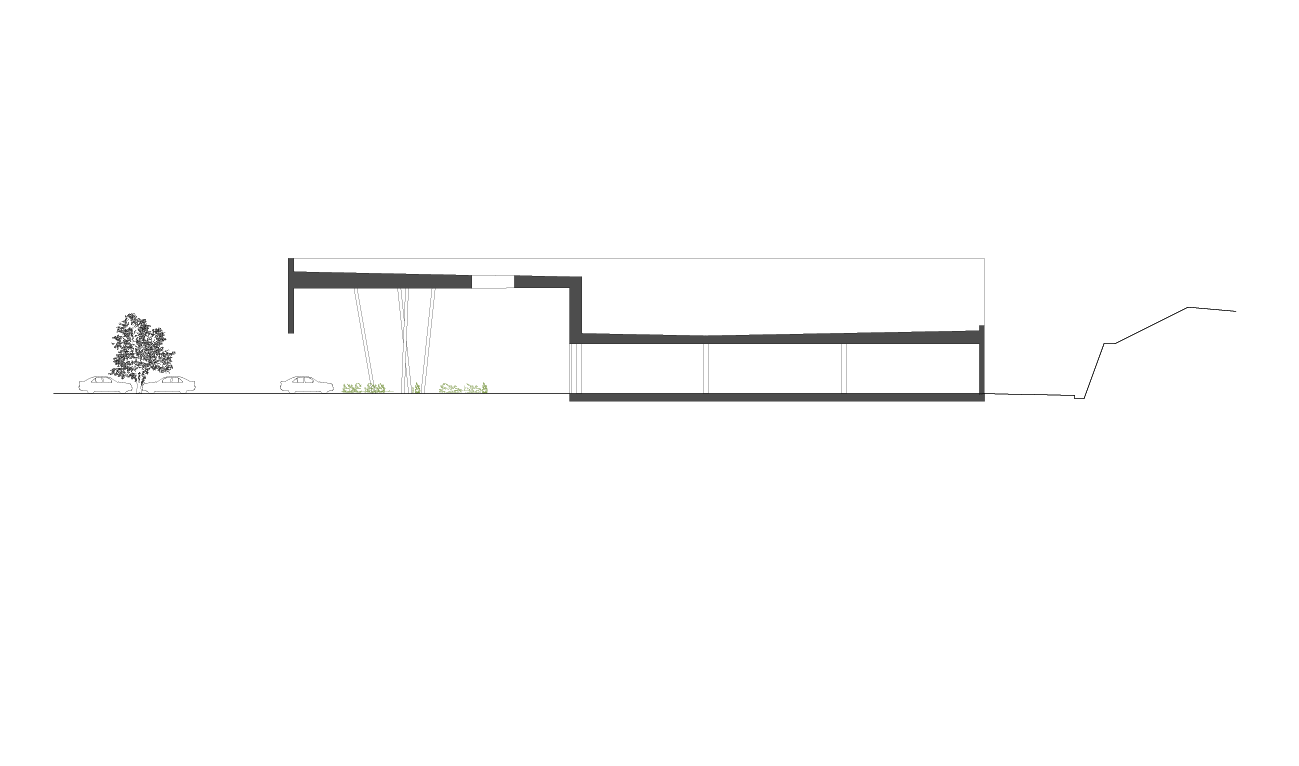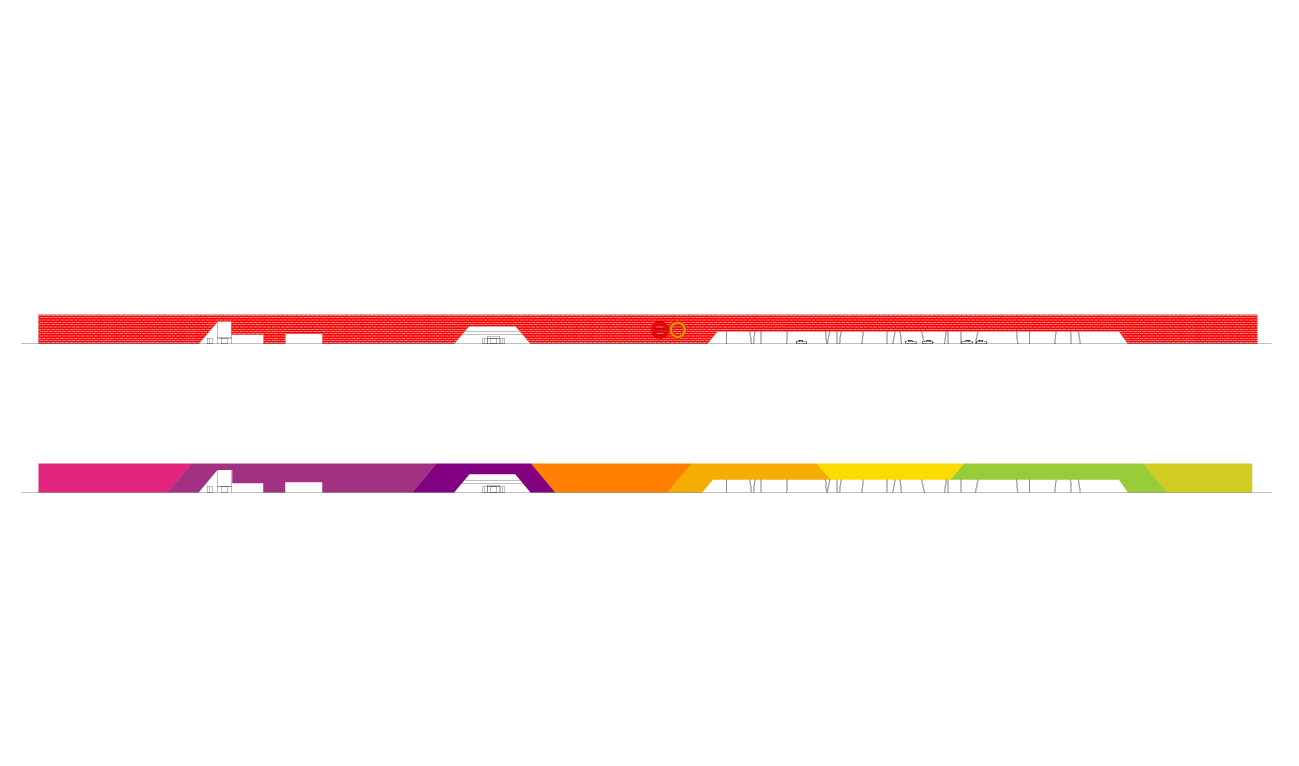 Famous Italian artist Esther Stocker has been involved in the design of the ceiling which adds a touch of playfulness to the interior. The floor pattern looks like it is created by the daylight reflections allowed though the circular openings on the ceiling. As a result, the floor appears as if covered with circular spots of illumination.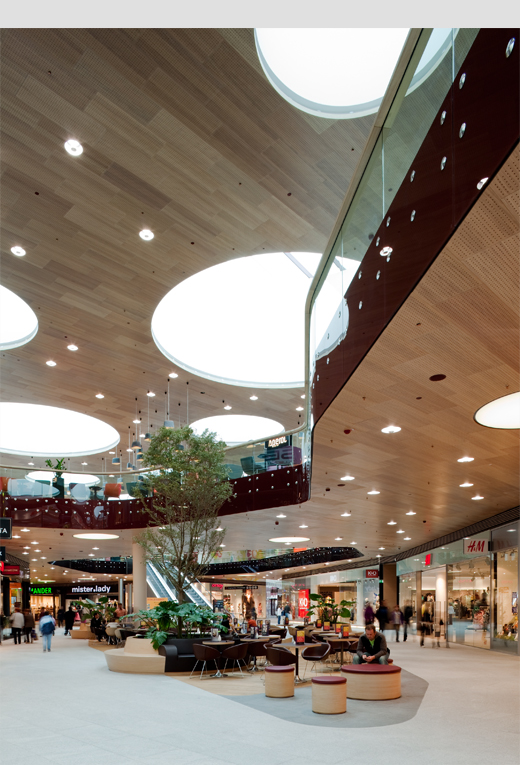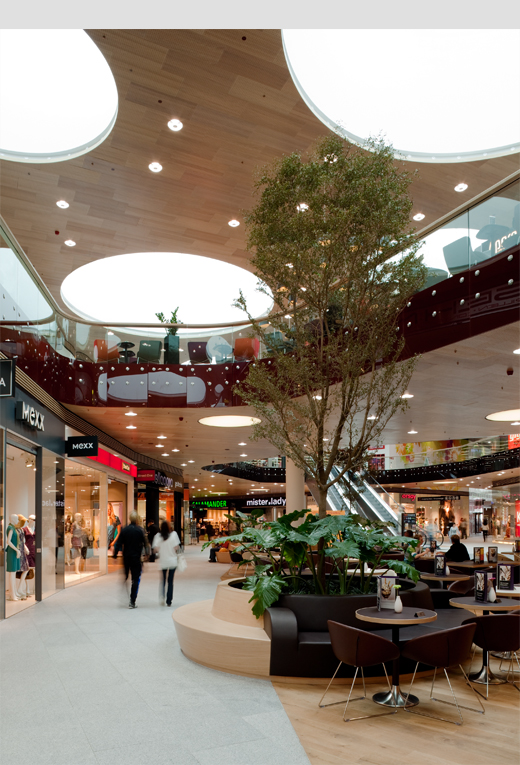 Awards
State Prize for Architecture, 2012, Nomination
Shopping Mall EO