Family Residence Under a Rooftop
BEHF Architects transformed the interior of a historic apartment from the 19-century Bidermeier era into a spacious contemporary family residence. The entire layout of the living areas was rearranged in order to change the home's flow and optimise the use of space for a large family, and modern elegant details were added to complement the building's original character.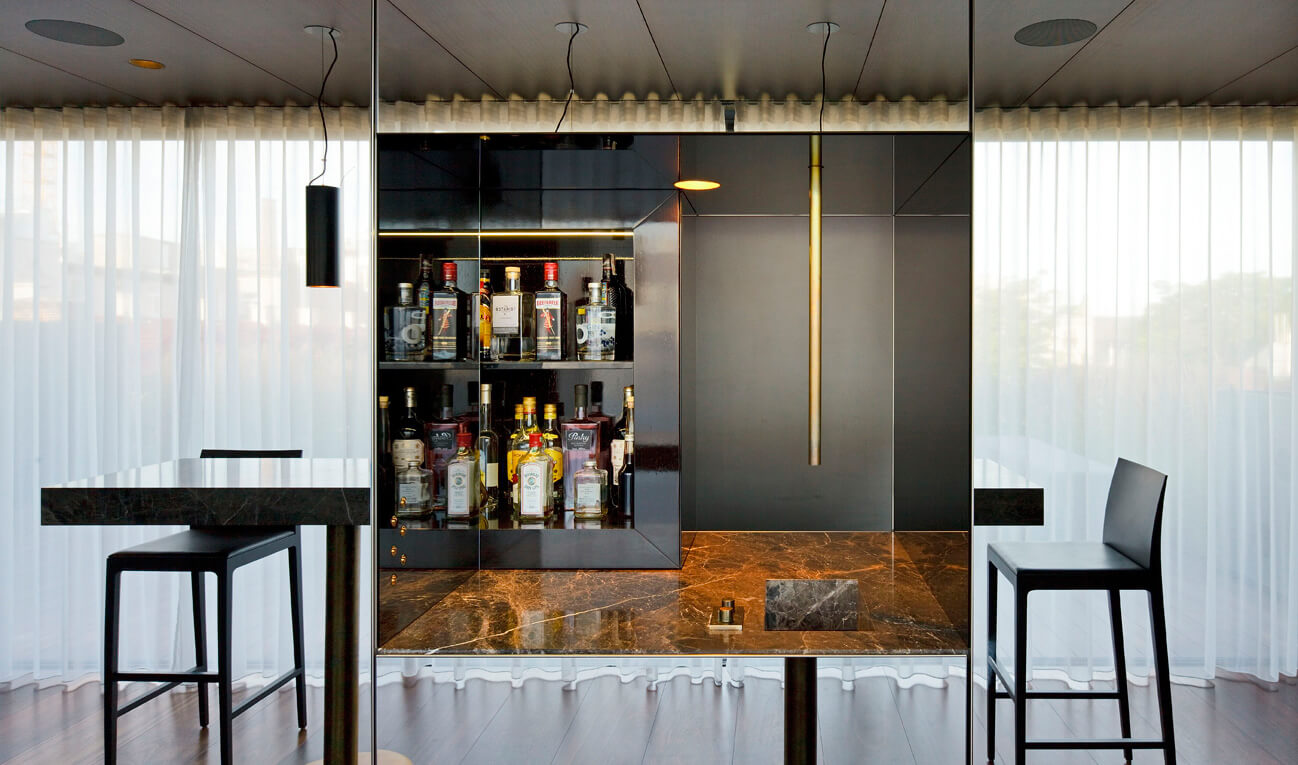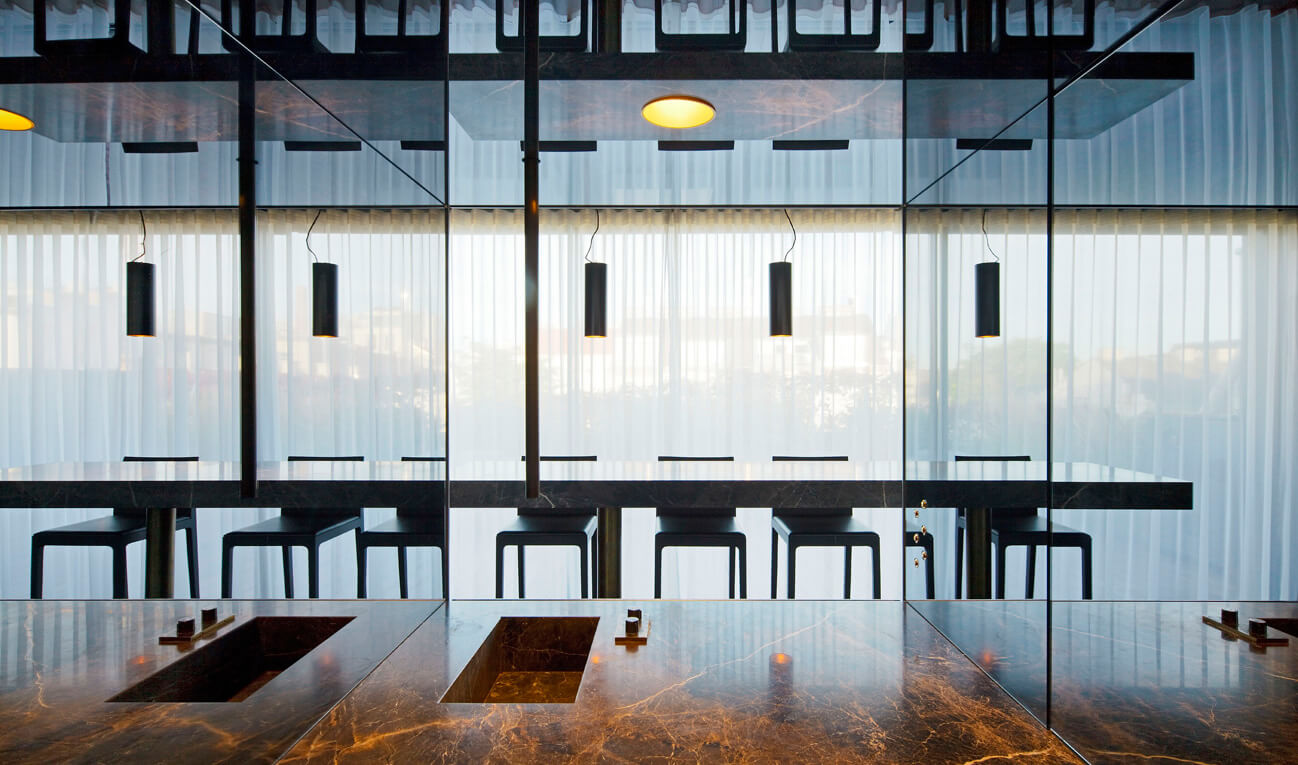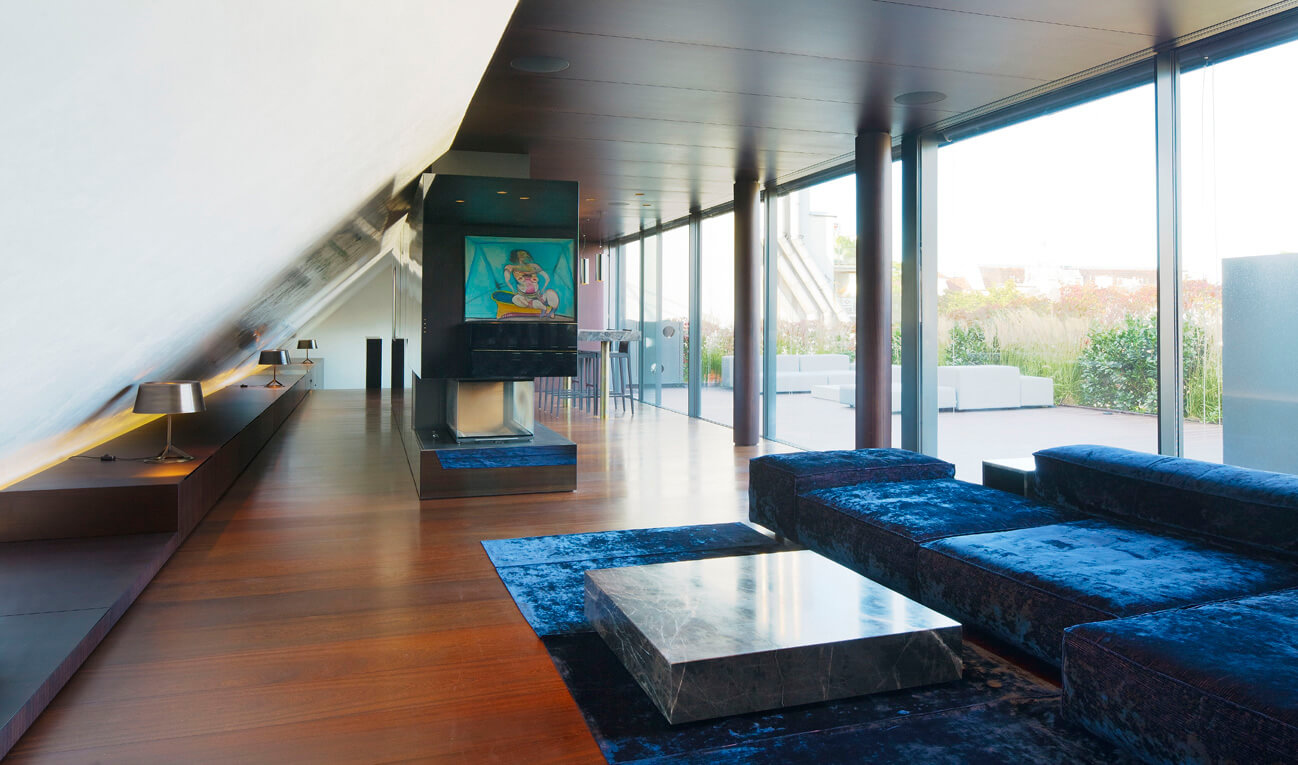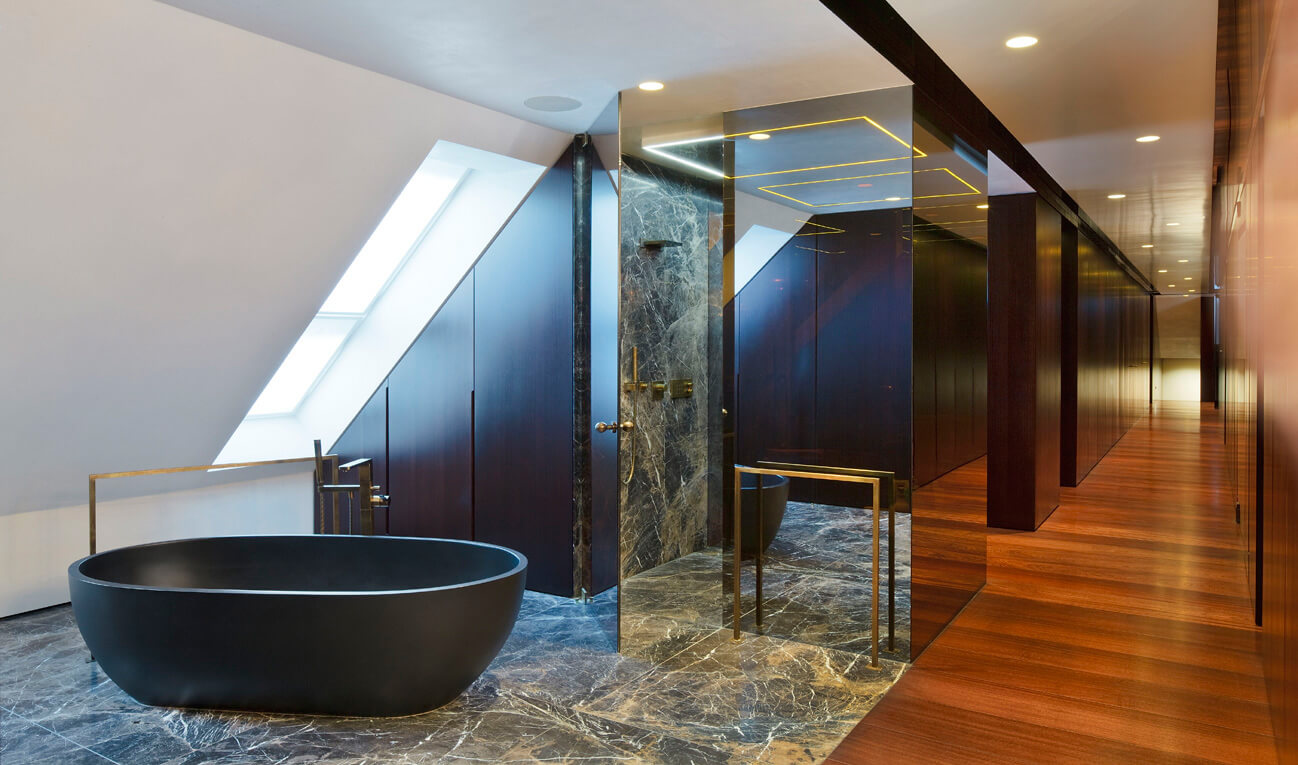 The apartment spans across three floors of the building. The lowest level now accommodates a sauna and fitness area as well as a generous TV lounge. The main living areas are located on the middle level where a vast light-filled kitchen provides a central family hub. Directly under the rooftop, there is a living room with a small library, and home office areas. A standout space is a bar with direct access to an ample terrace.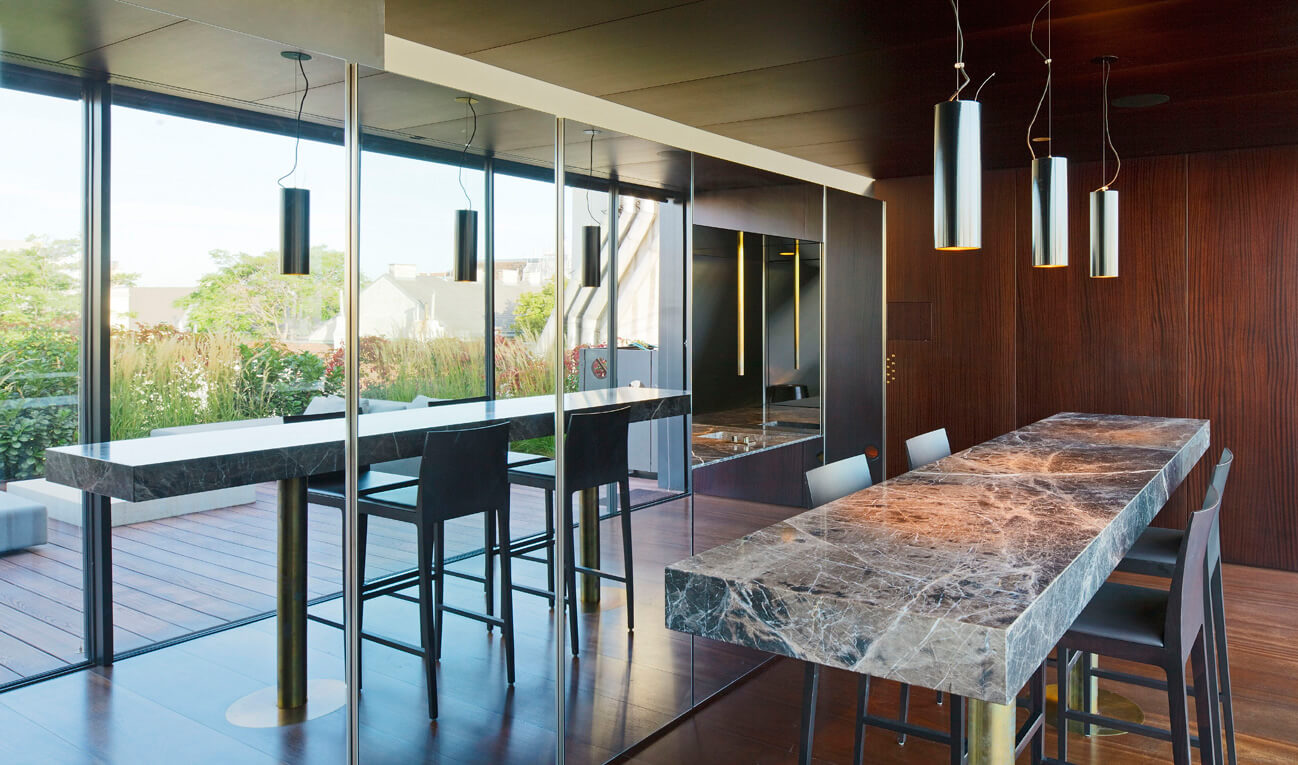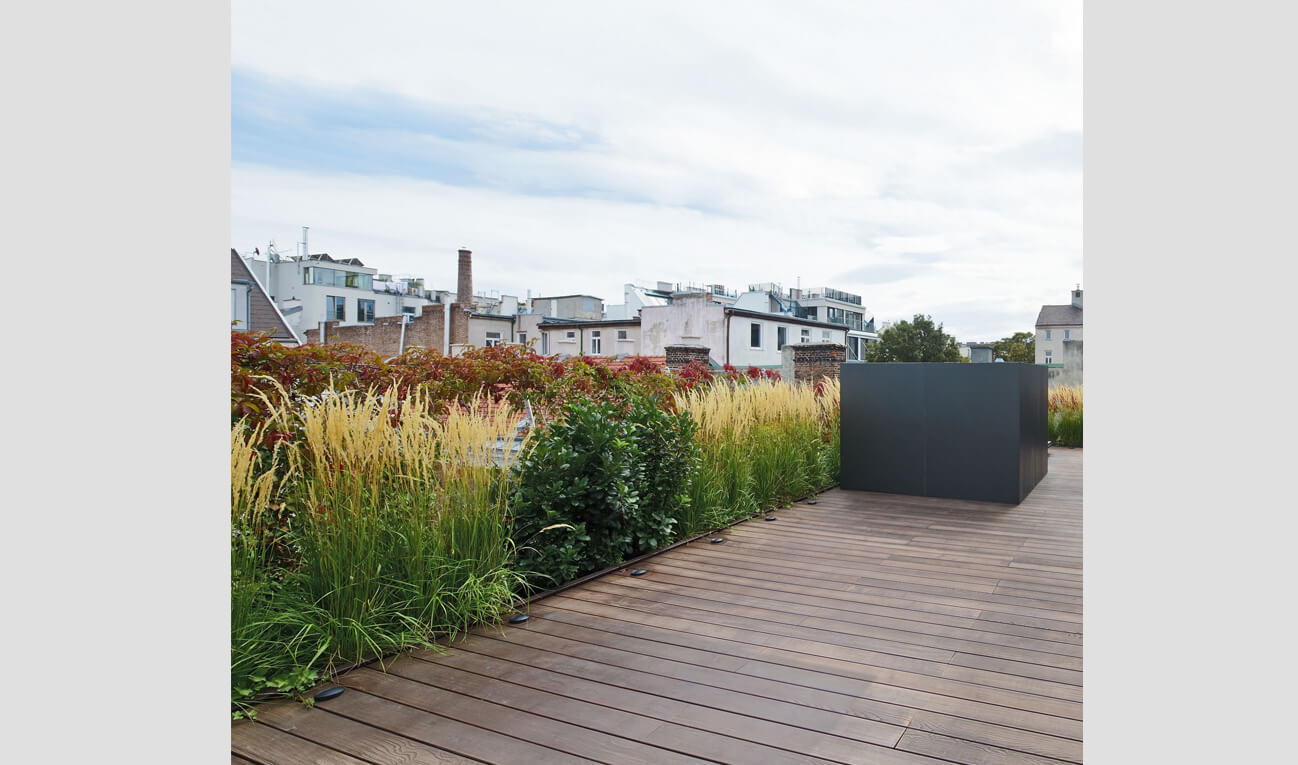 Overall, natural materials such as marble and wood combine to create a space of simplicity and elegance, while thoughtful details make the challenging areas of the home a design feature rather than a forgotten space.
The result is a luminous family residence which embodies a sense of warmth and harmony and provides all the functions required by a family.