An Inspiring Contemporary Home, Modern Yet Warm
BEHF Architects has transformed the 180 square metres apartment sitauted in an old building into an inspiring contemporary home. Embracing simple luxury with playful details, the architects have delivered a modern yet warm ambience and a fresh new look for the family residence.
Before the renovation, the layout of the living areas was rearranged in order to create better spatial structure and optimise the use of space. An enclosed corridor in-between the rooms was enriched with high portable cubicles with mirrors. These striking cubicles maximise the illusion of depth, while also serving as storage space, cloakrooms and the like.
The apartment consists of bright, high-ceilinged rooms with parquet floorings with double herringbone pattern which adds detail and texture to the space. The walls of the entire apartment are painted white and feature the original stuccos which are preserved. Thus, a playful combination of modern elements and original details is created.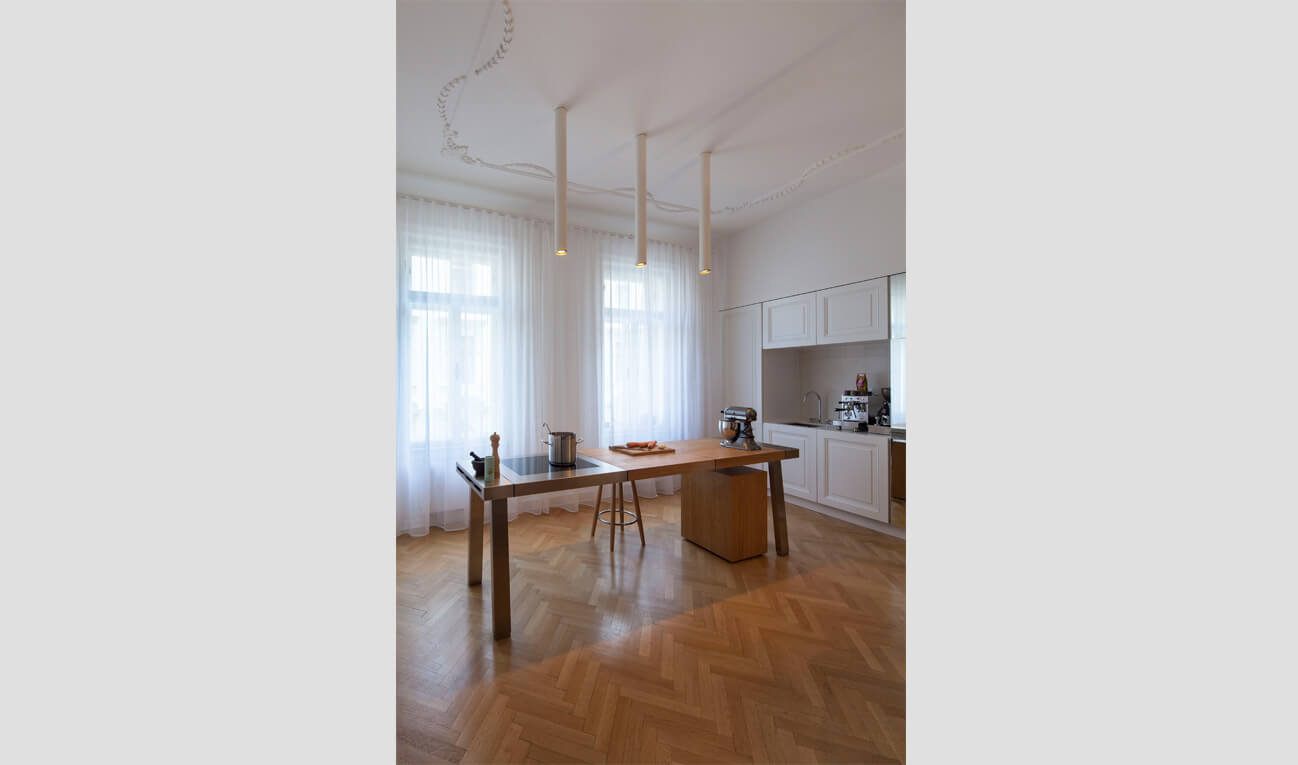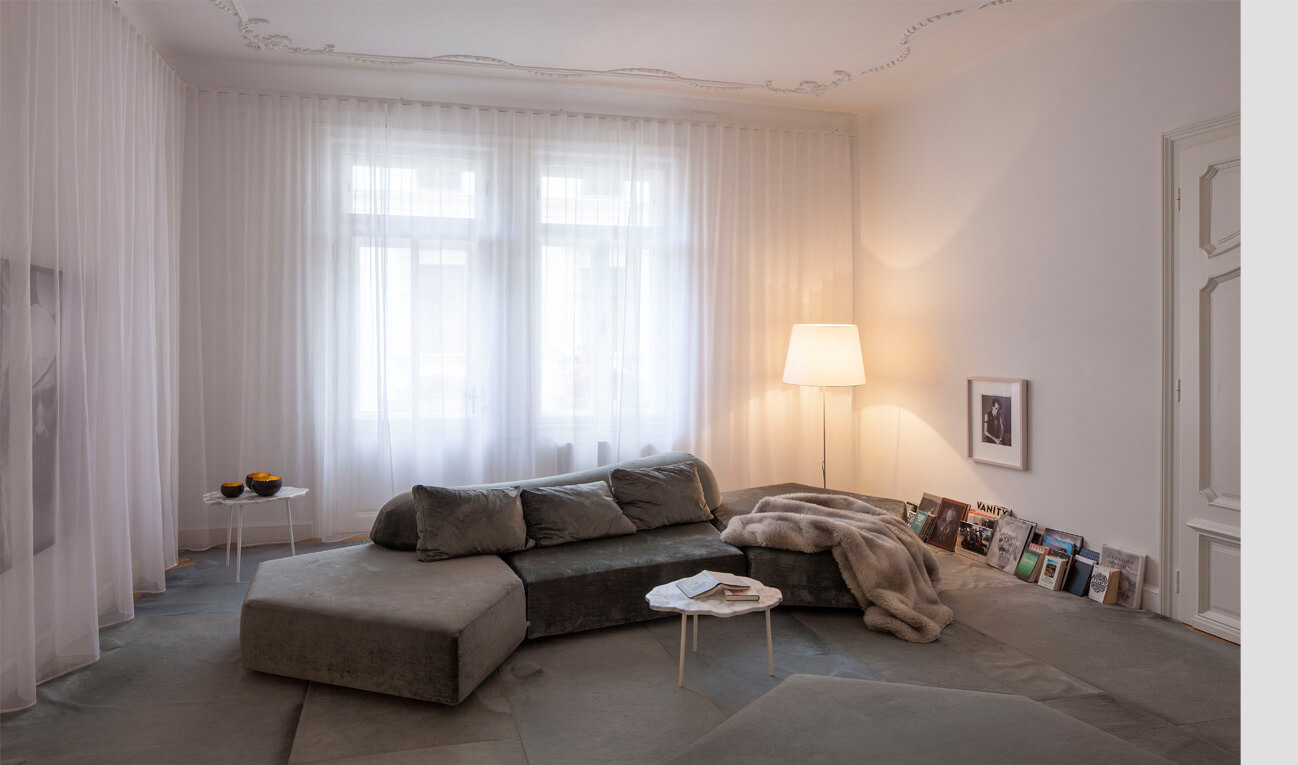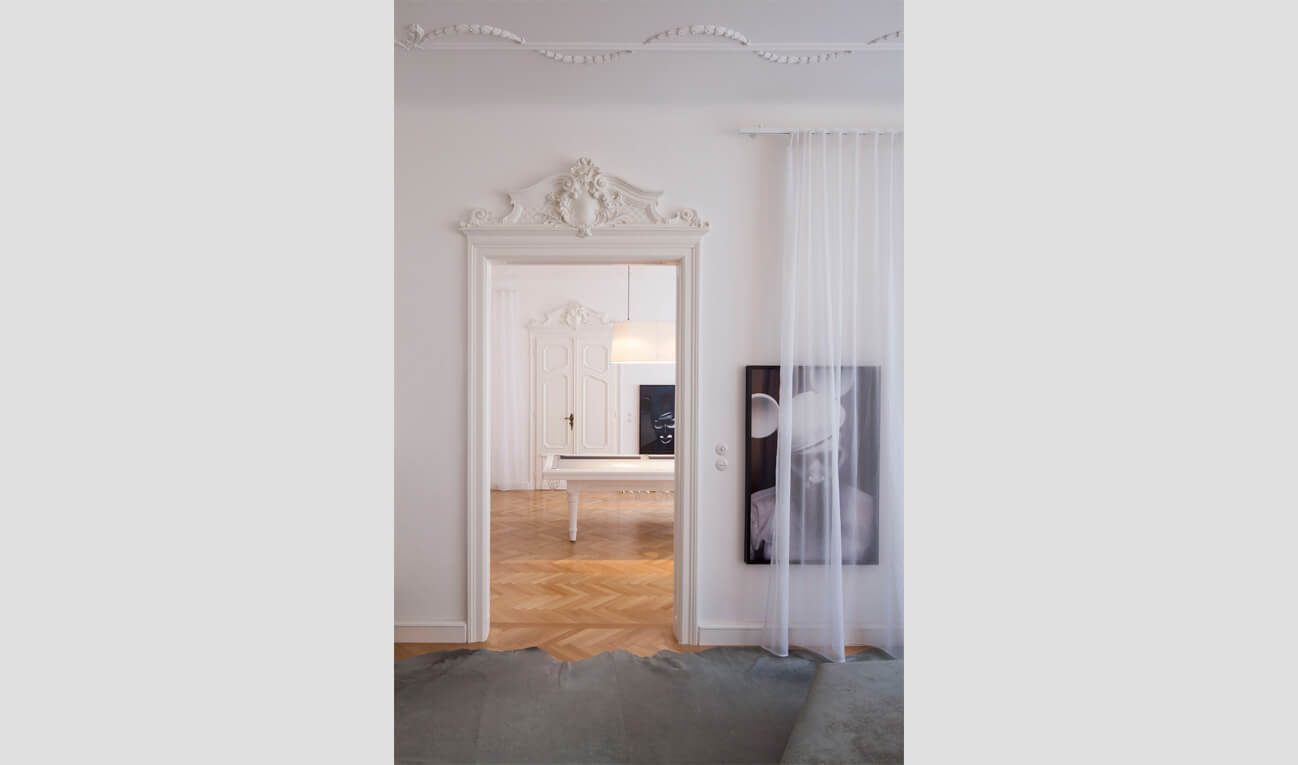 A harmonious atmosphere has been developed in a living room where grey pony skin carpet matches in colour with the velvet sofas. Sleek pillows on the sofas add an extra bit of comfort and make the living room more welcoming, warm and intimate. An air of lightness and simplicity surrounds the room and makes it a perfect place to relax.
The former living room is now a kitchen, designed in minimalist style. A TV is inserted into high mirrors which cover one of the walls and enhance the spatial experience. Modern art pieces and a large table made of natural marble stone as a central element contrast the otherwise neutral wooden furnishing.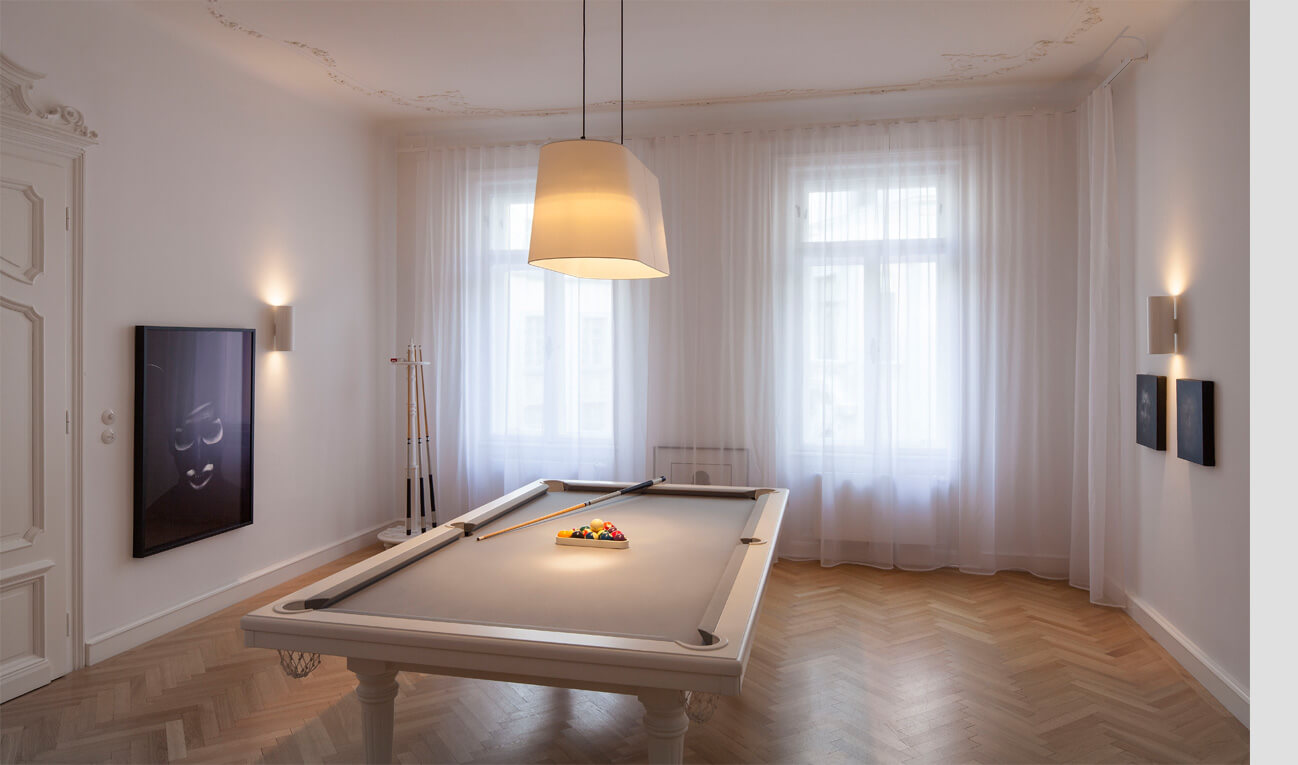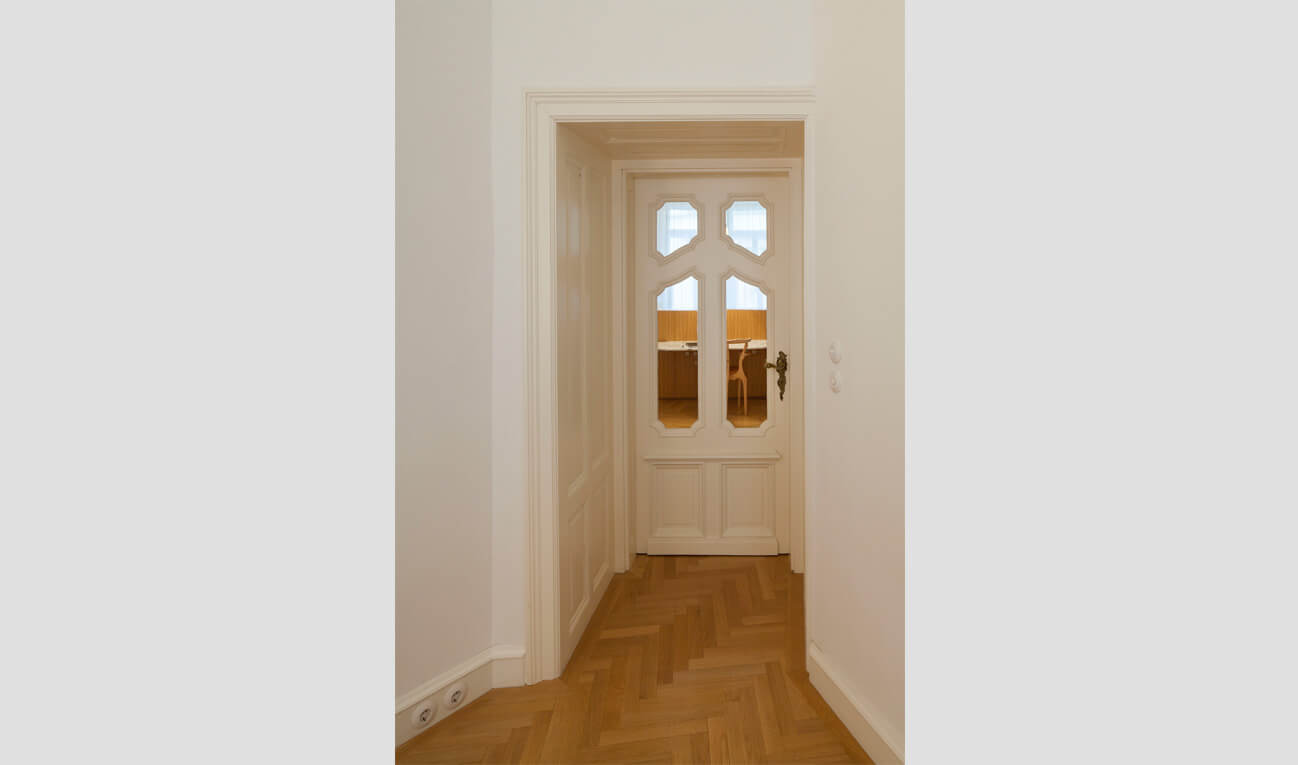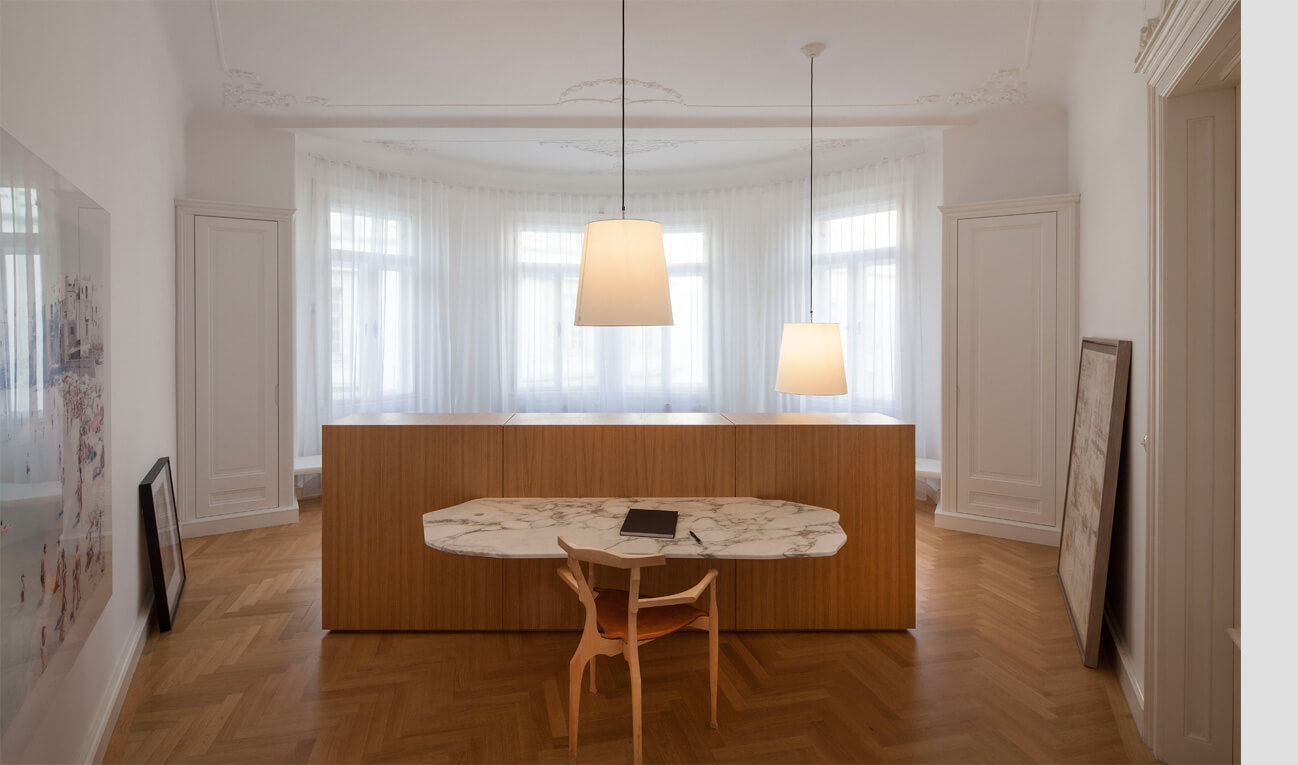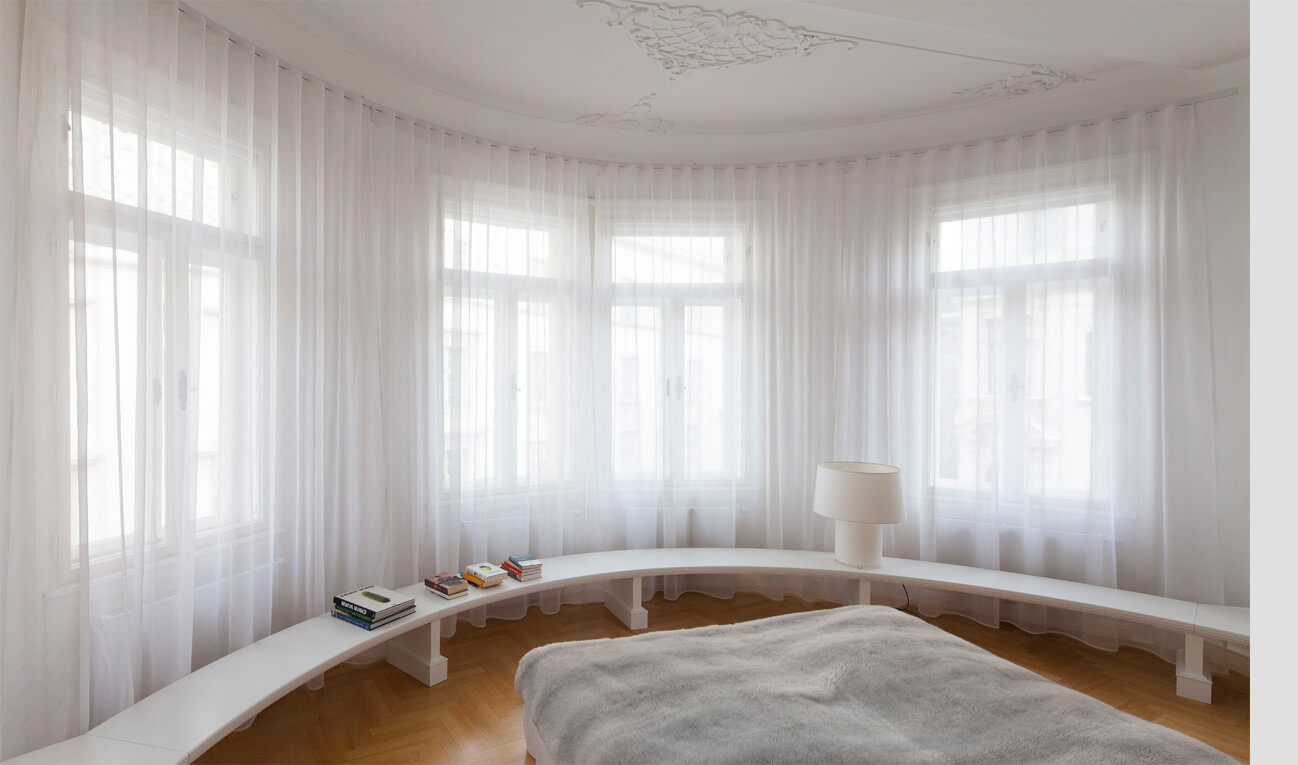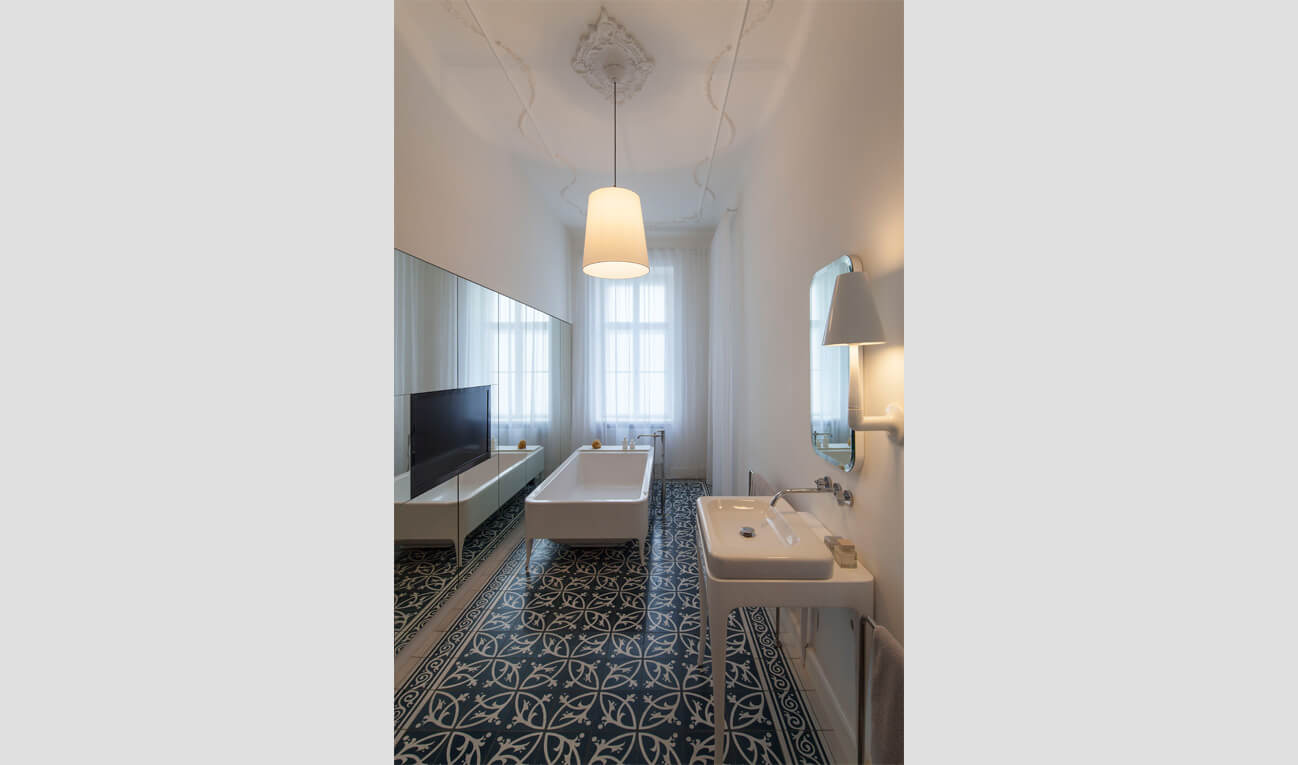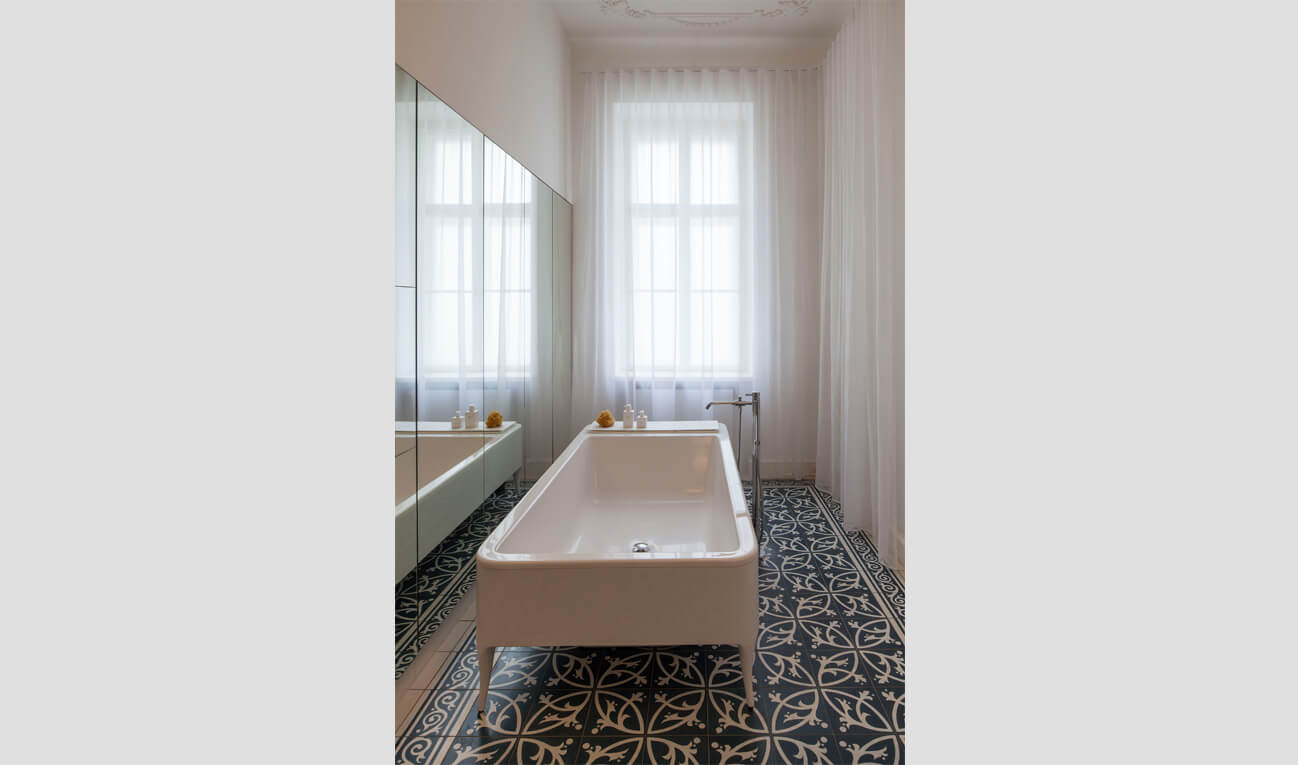 In the bathroom, where originally the kitchen used to be, the flooring pattern adds a playful touch to the space. The mirrors reflect the light and make this rather small space feel larger.
The other areas include a bedroom, a recreation room with a pool table and an atelier which is a former children room.
BEHF's design has resulted in a welcoming space which blends function and comfort and enhances the living experience with every detail.