The architects' task has been to transform the existing brasserie in the Viennese area Spittelberg into a modern, timeless and international restaurant with a strong, personal touch. The outstanding chef Mario Bernatovic, as a client and main point of contact, has been at the centre of the action at Kussmaul.
Guests can actively take part in the life and creativity of this restaurant which depicts a spacious kitchen workshop. The different areas, including the café and patisserie, kitchen and bar as well as the restaurant and fine dining area are distinct spaces. Nonetheless, there are no hierarchies or spatial separations. Instead, the different stages seem to melt and influence each other in an interplay of intimacy and transparency, forming a unit. Simultaneously, the outside boundaries merge smoothly with the historic alleys of the Spittelberg and the Viennese Biedermeier world.
A warm, cosy atmosphere created by depth, differentiation and shimmering surfaces determines the design of the space. Loud colours and decorations are avoided, whereas shiny materials with sparkling reflections were chosen.
Another clever idea are the plants hanging from fine metal shelves on the walls and windows, whose leaves can be used as spices.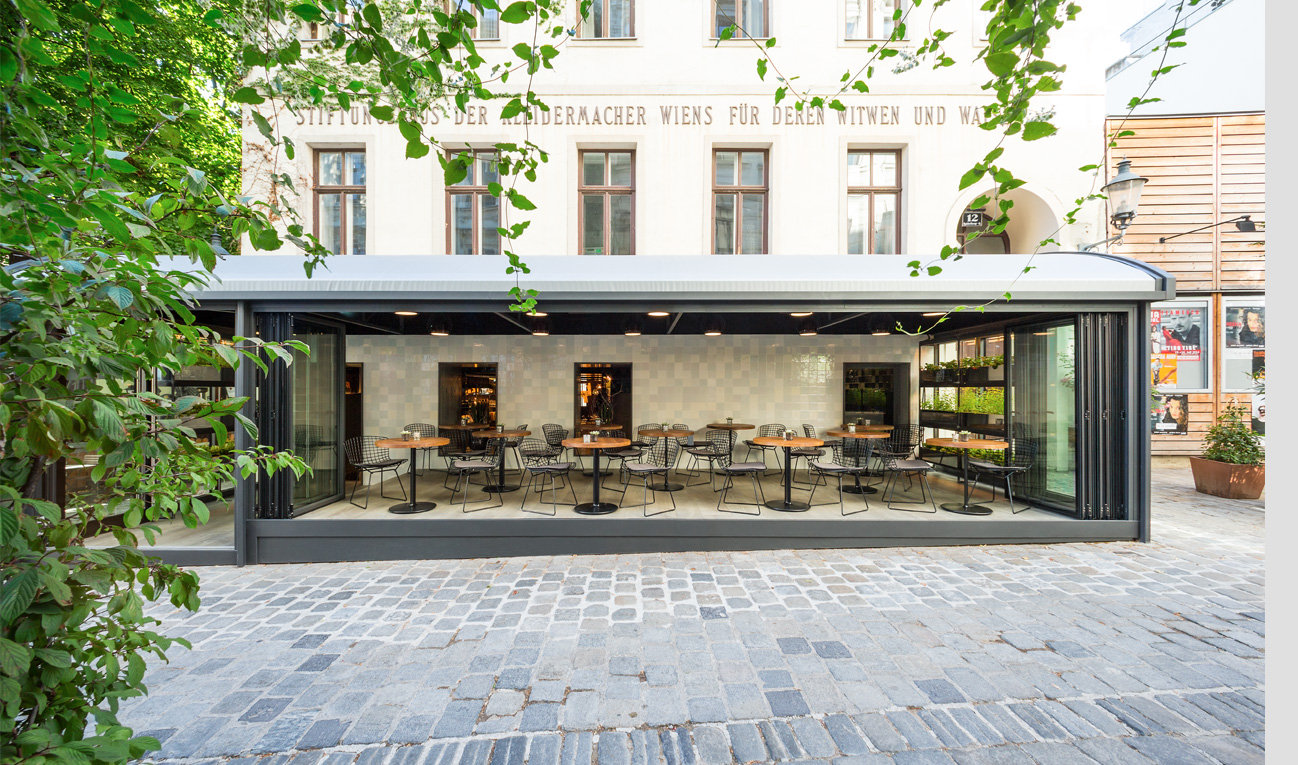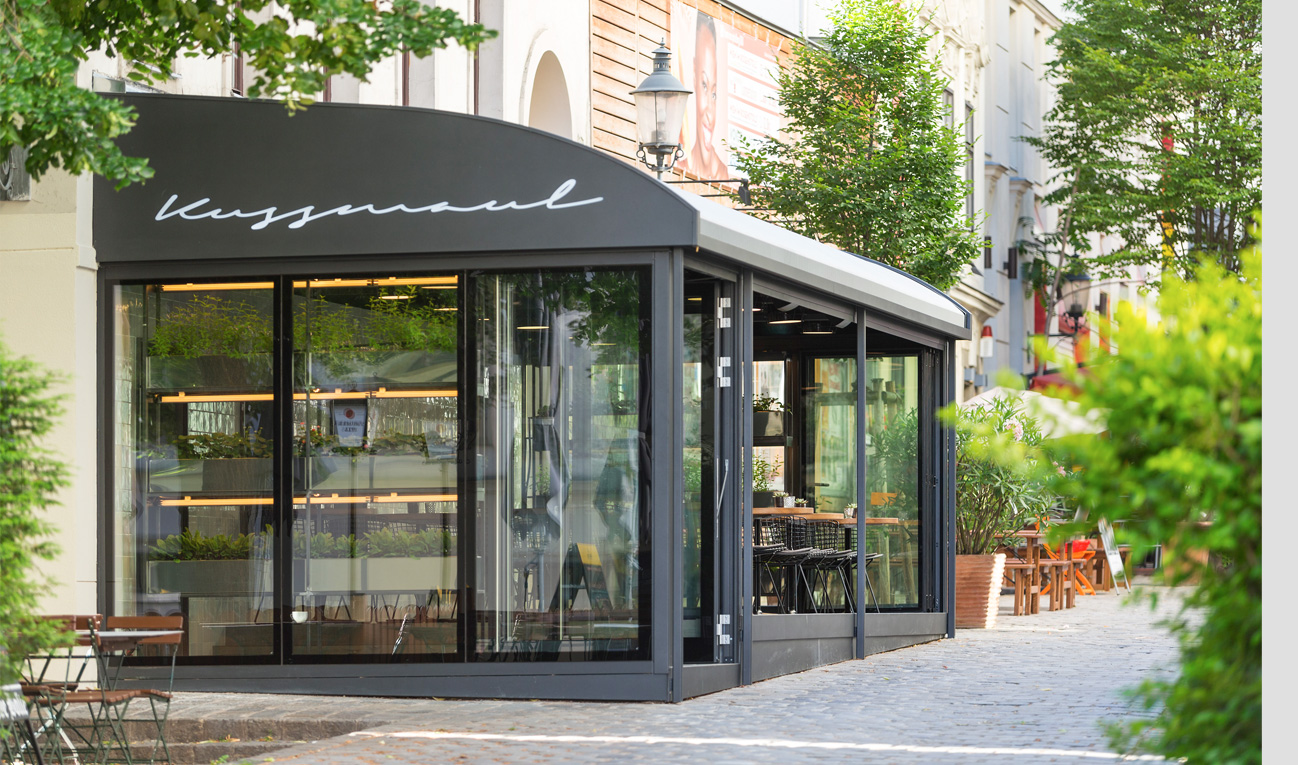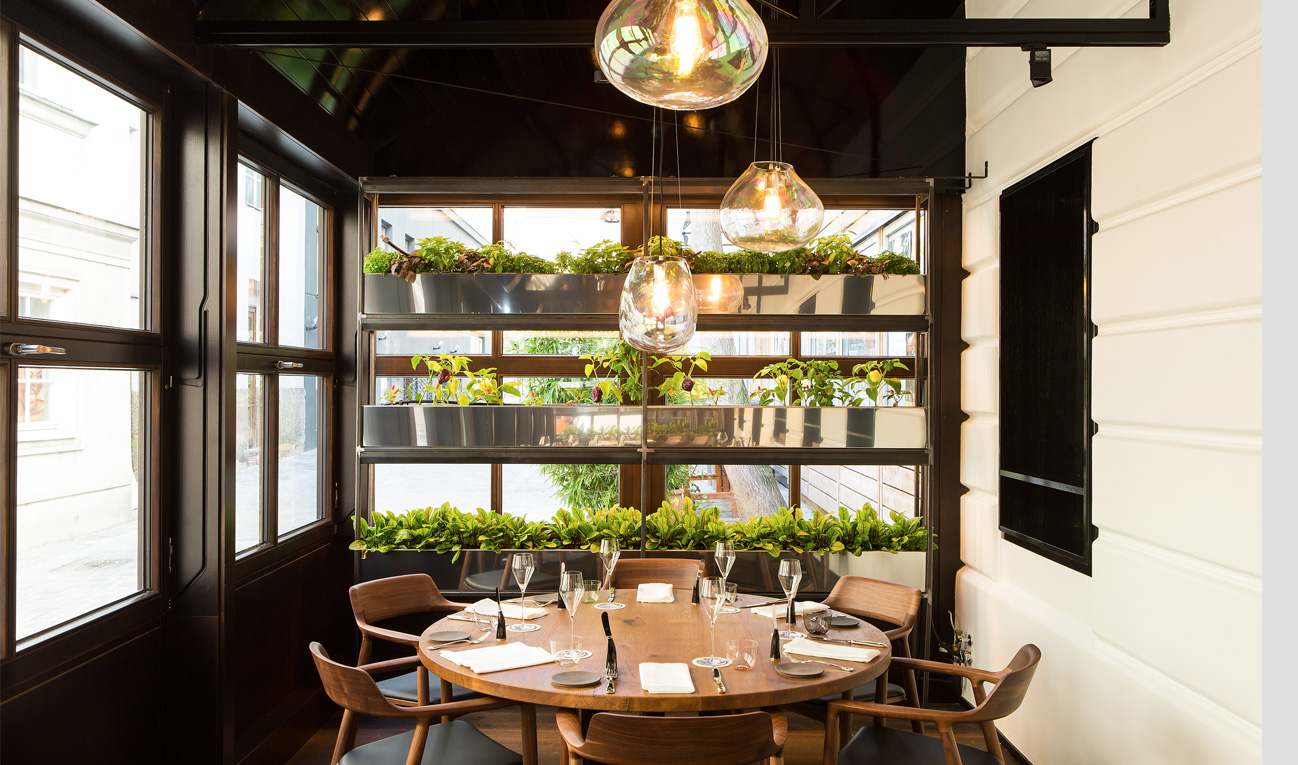 In contrast to the restaurant world, the toilets, designed according to the theme "Lost in Paradise", provide a surprising counterpart. The floor, walls and ceiling are designed in the same way and are covered with a graphic motif of fine black and white drawings with artificially coloured vertical exaggerations.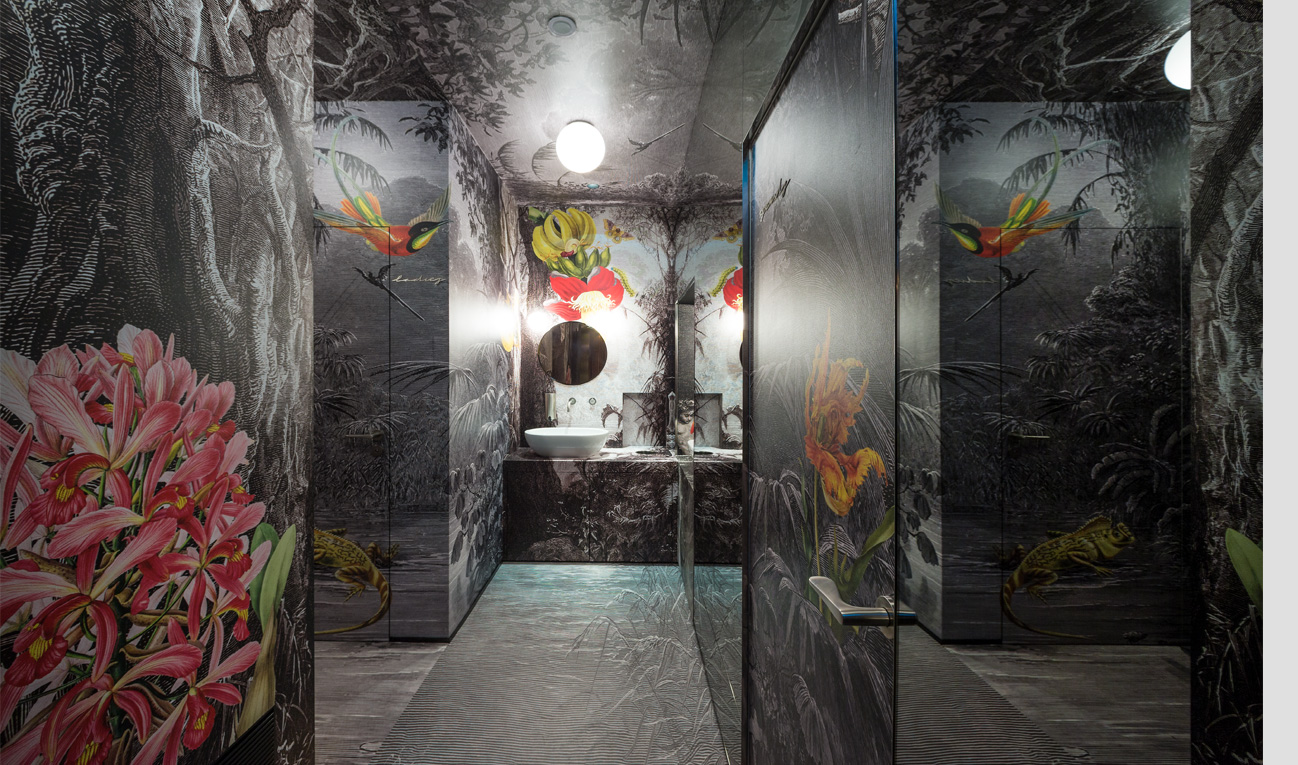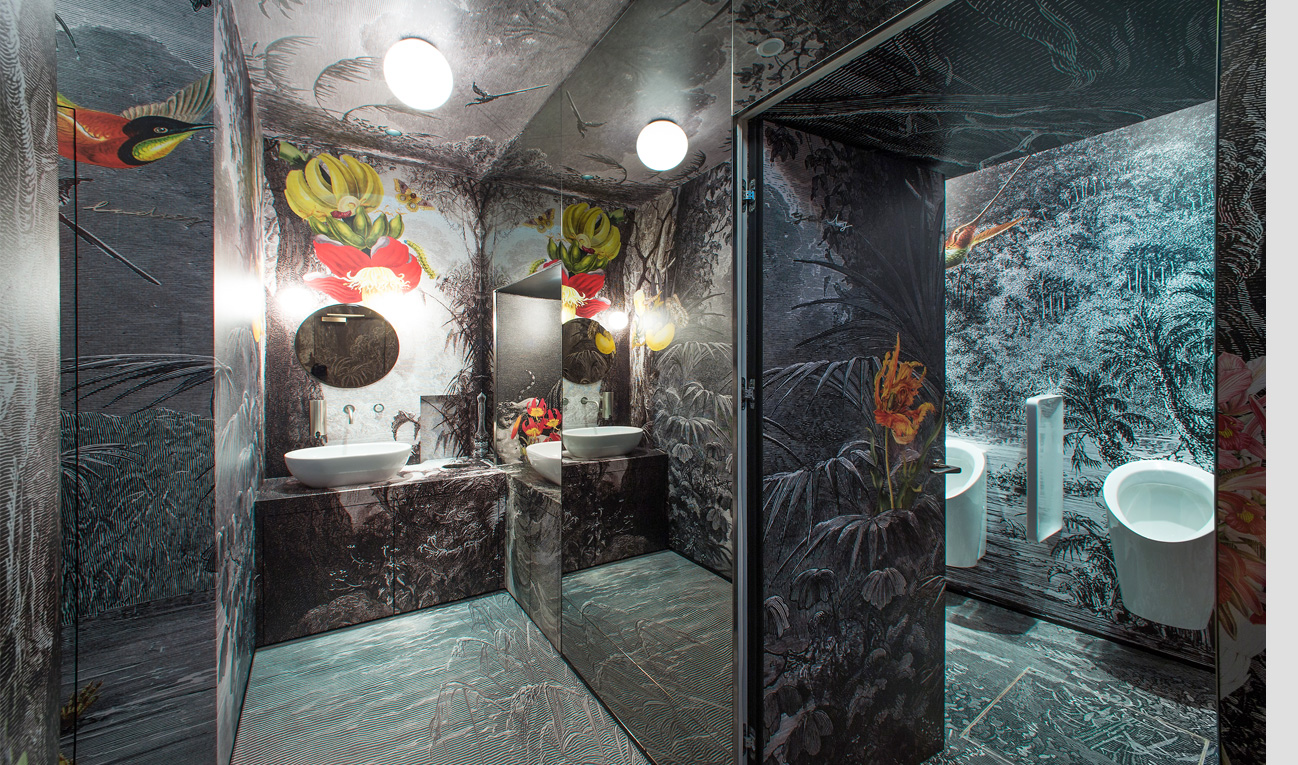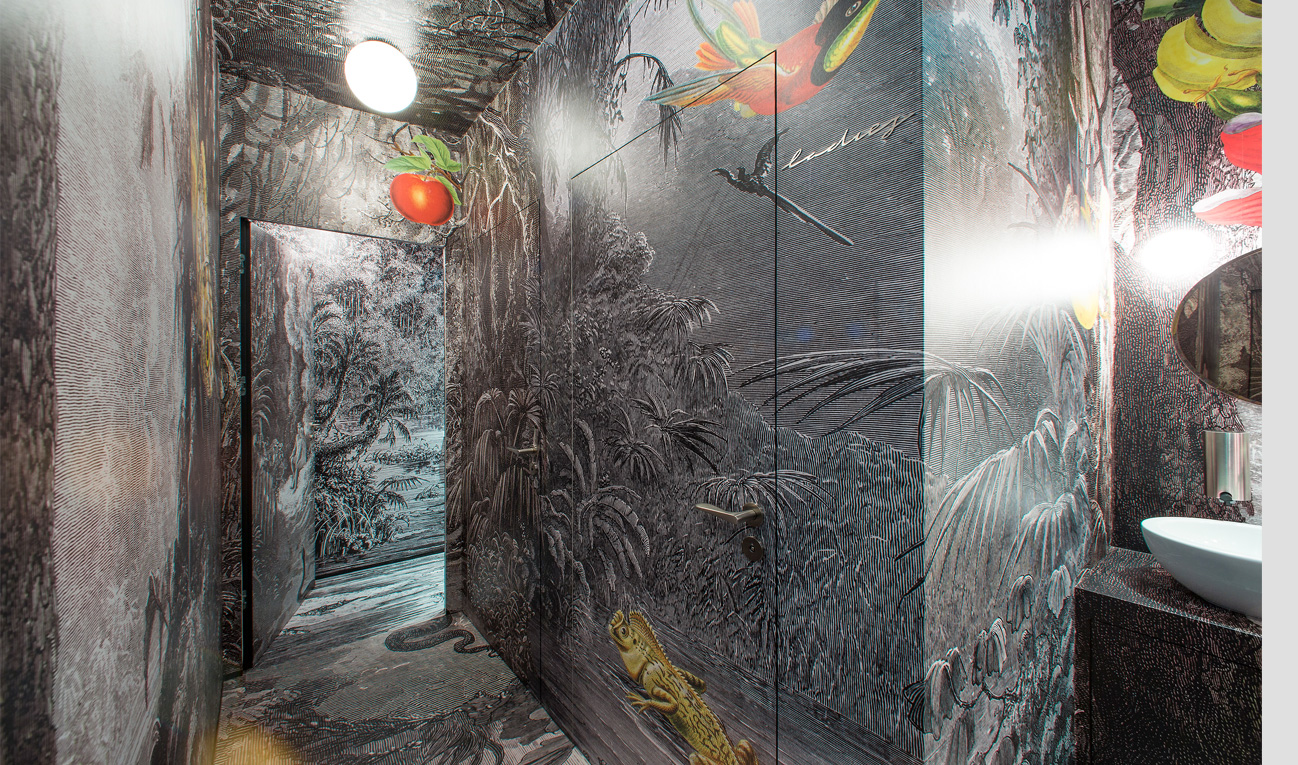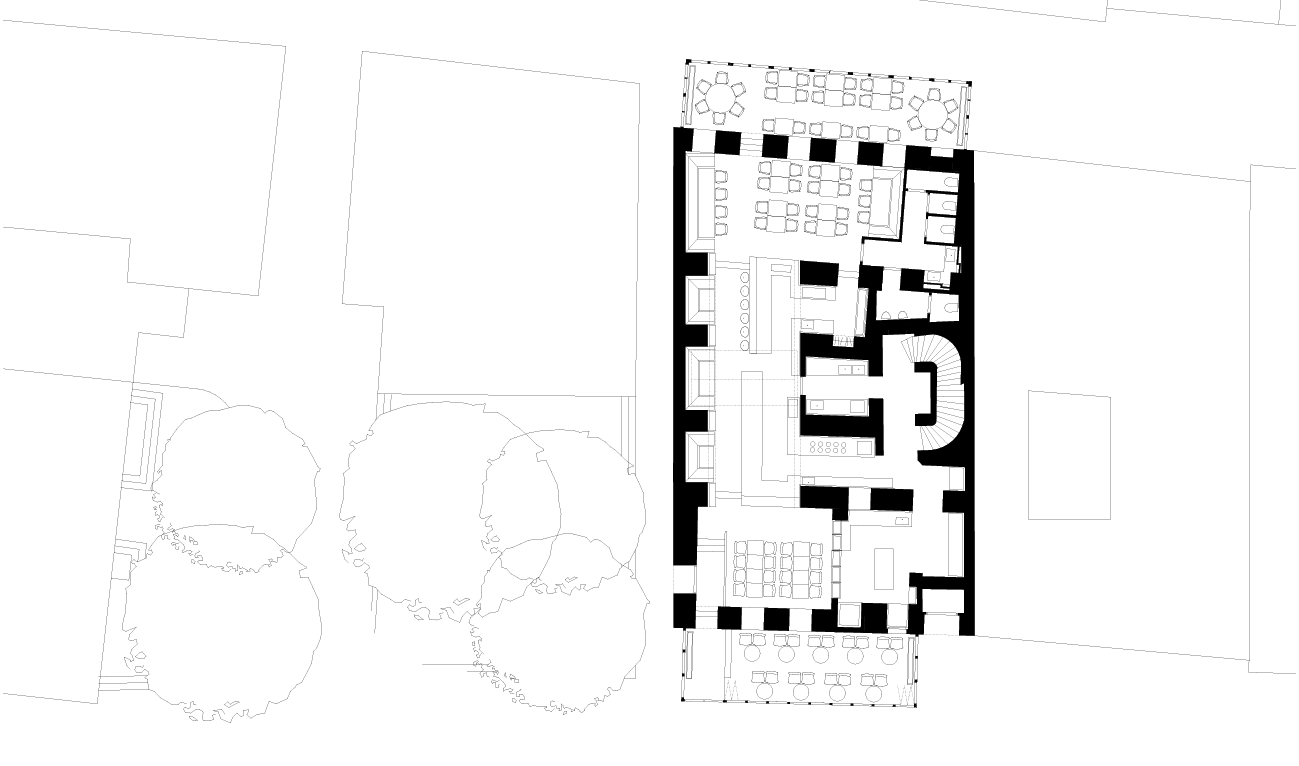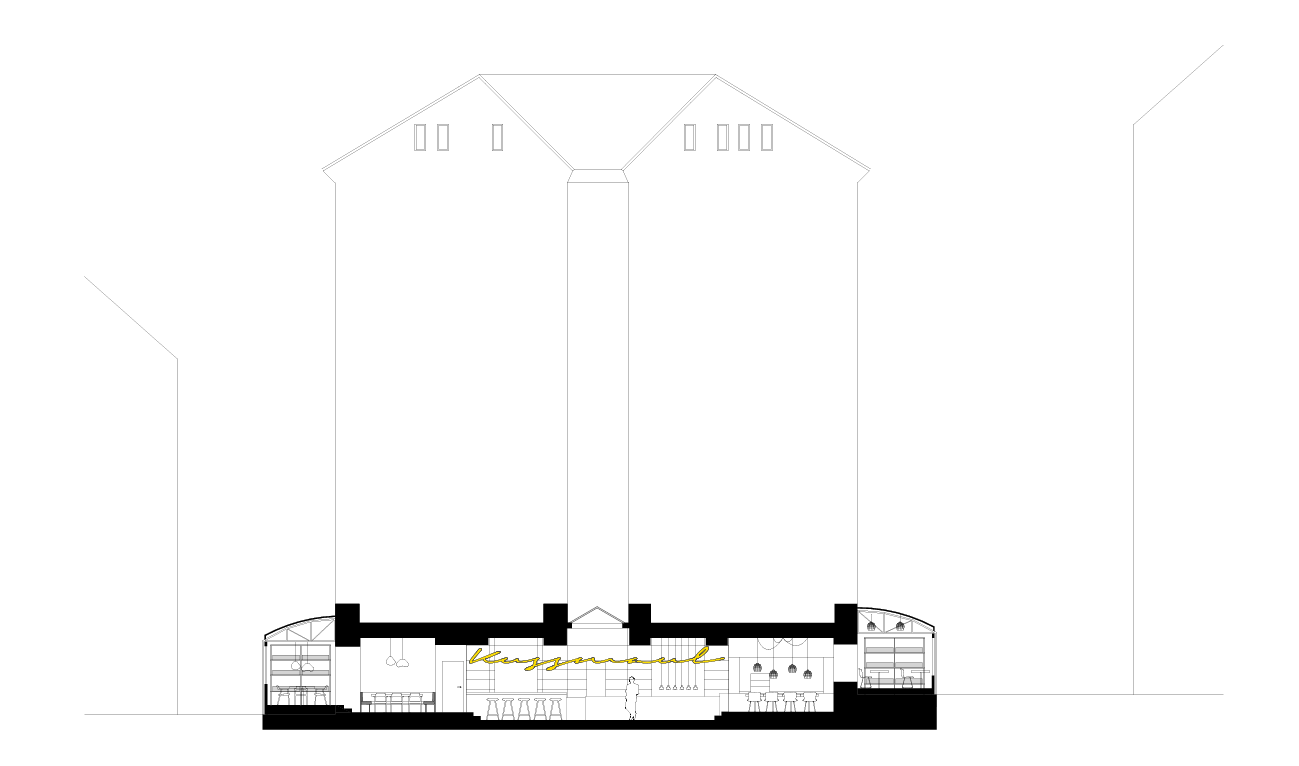 Following the architectural concept, the different sub-areas are also distinguished when it comes to the lighting.
In the café/area of the patisserie, which is primarily used by younger guests, black lattice lamps were added to complement metal mesh chairs. These lamps are hanged in a strict pattern, which is playfully broken by the arrangement at different heights.
In the niches and the fine dining area, there are various low hanging large glass bubbles that serve as object lamps. With their rather futuristic appearance, they offer a fine contrast to the elegant, restrained restaurant area.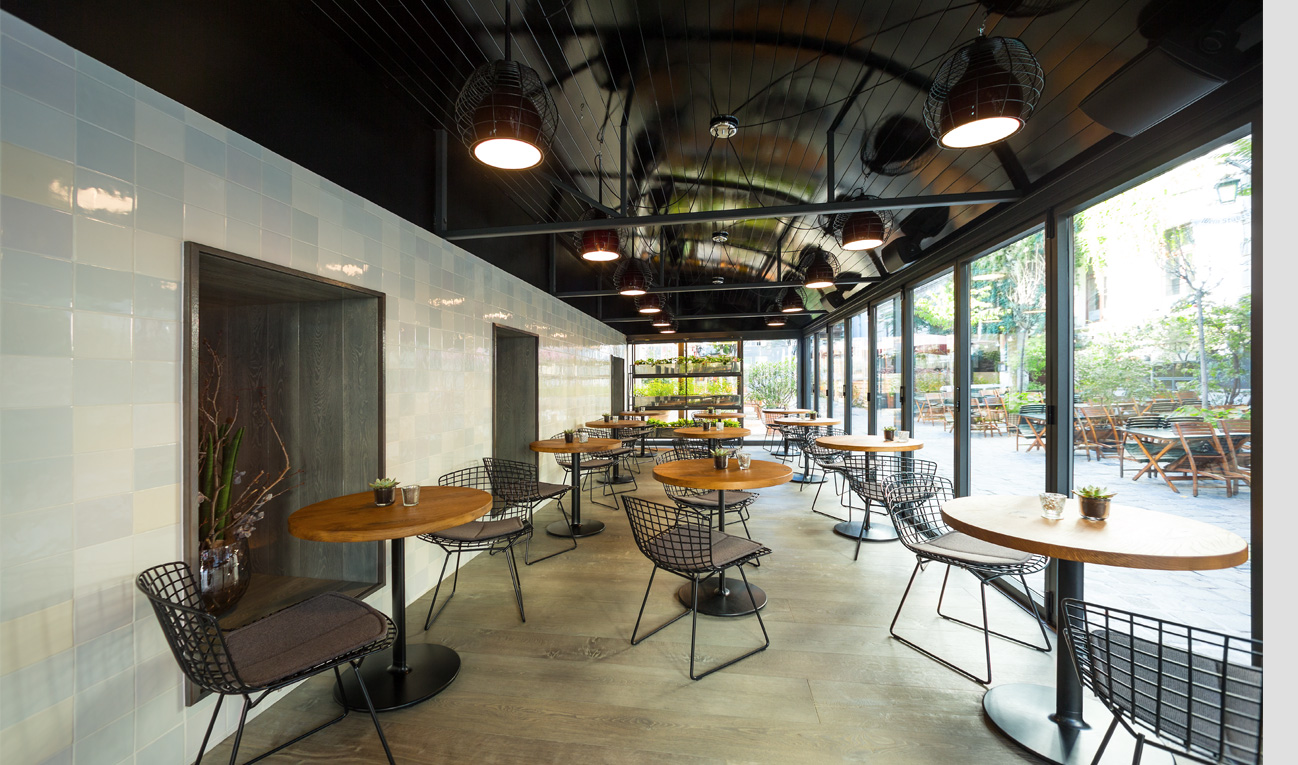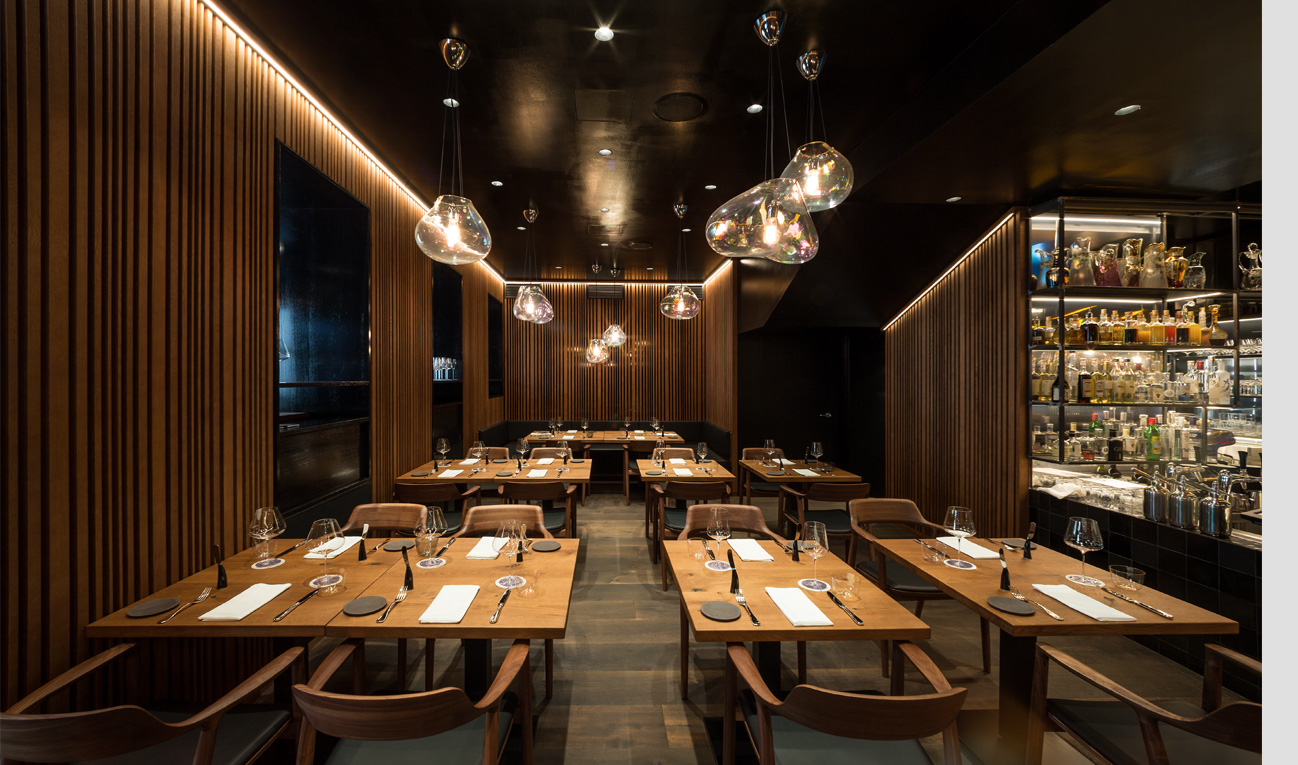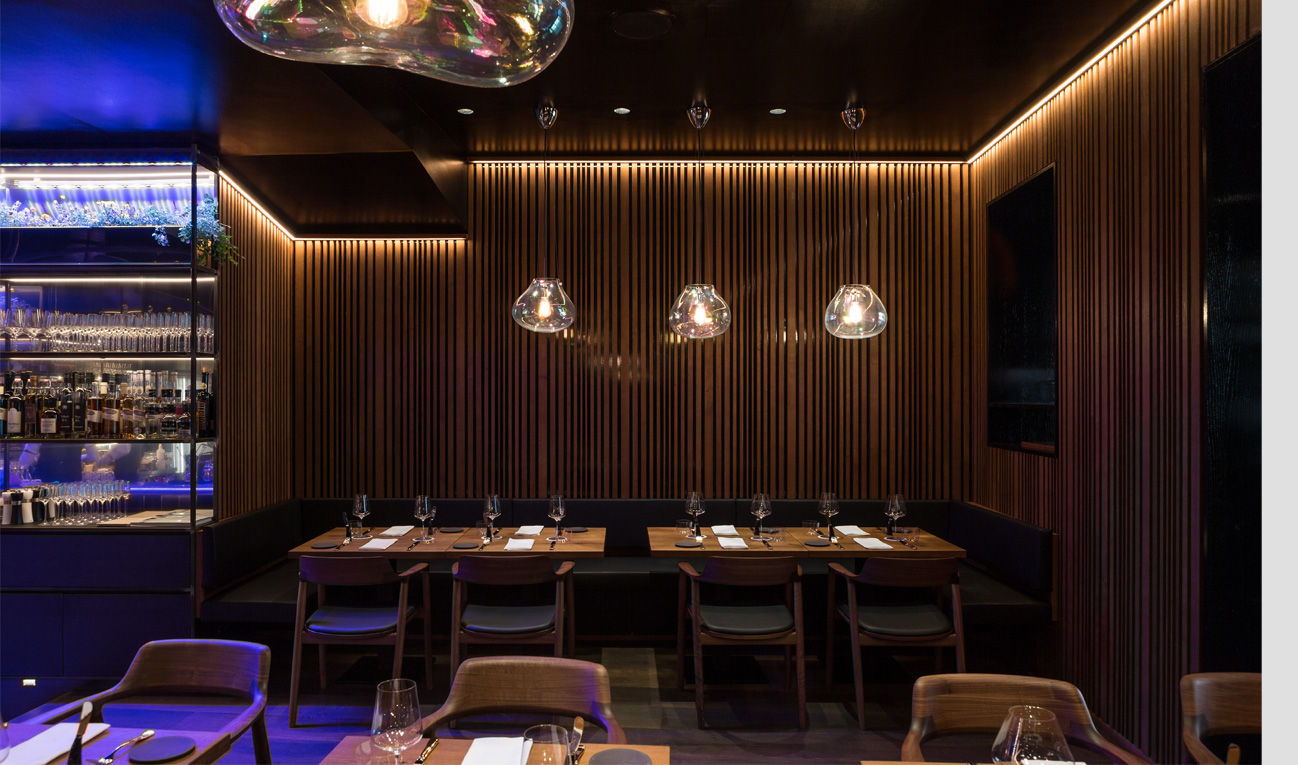 The architects and Mario Bernatovic have paid great attention to a perfect lighting of the dishes: Ceiling spotlights precisely illuminate all tables. Furthermore, dimmable LED strip lights on the wooden walls and steel shelves add to the ambience. Above the bar and the kitchen there is the Kussmaul sign that, shining in an amber colour, reminds of an objet d'art.