Generous, elegant, cosmopolitan – these were the conditions "Fabios" had to fulfil when planning this restaurant for a mixed audience. During the day and at night, a restaurant with 120 seats and a bar with a lounge ought to function independently, yet complementary, offering an individual atmosphere.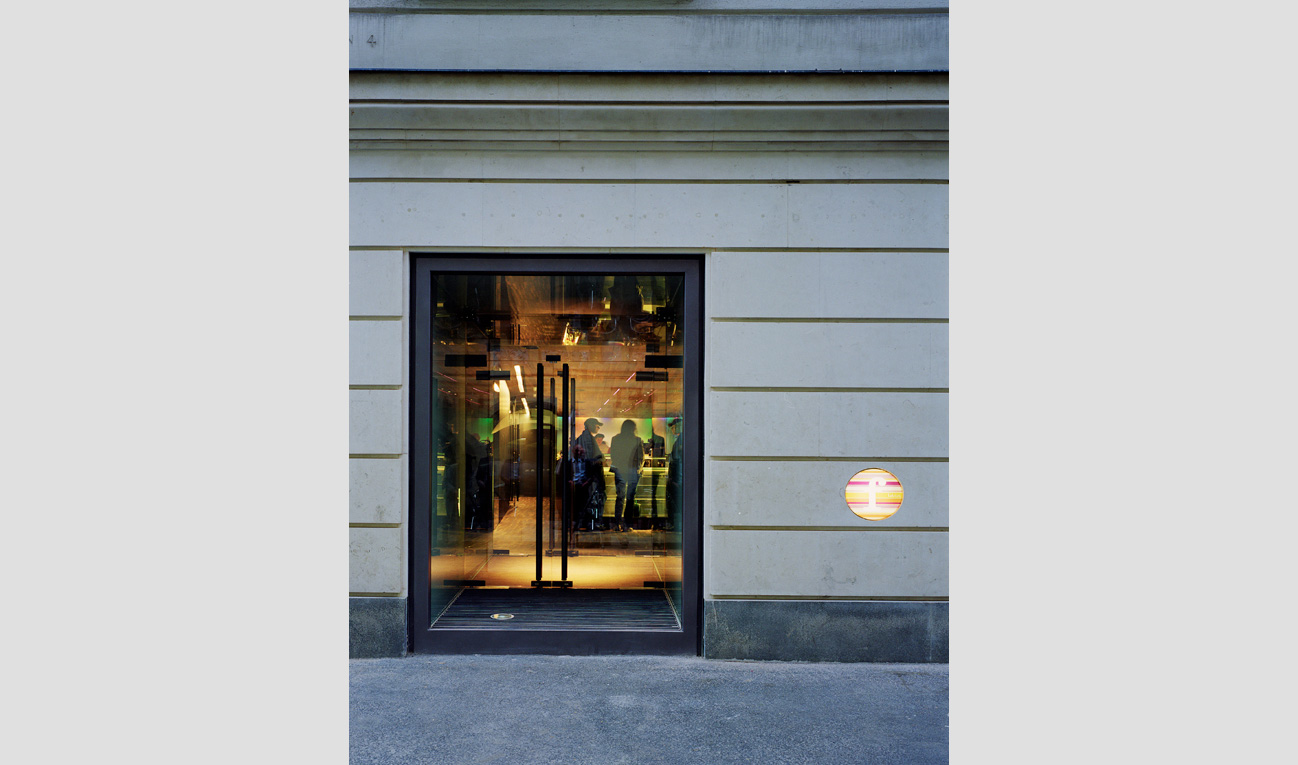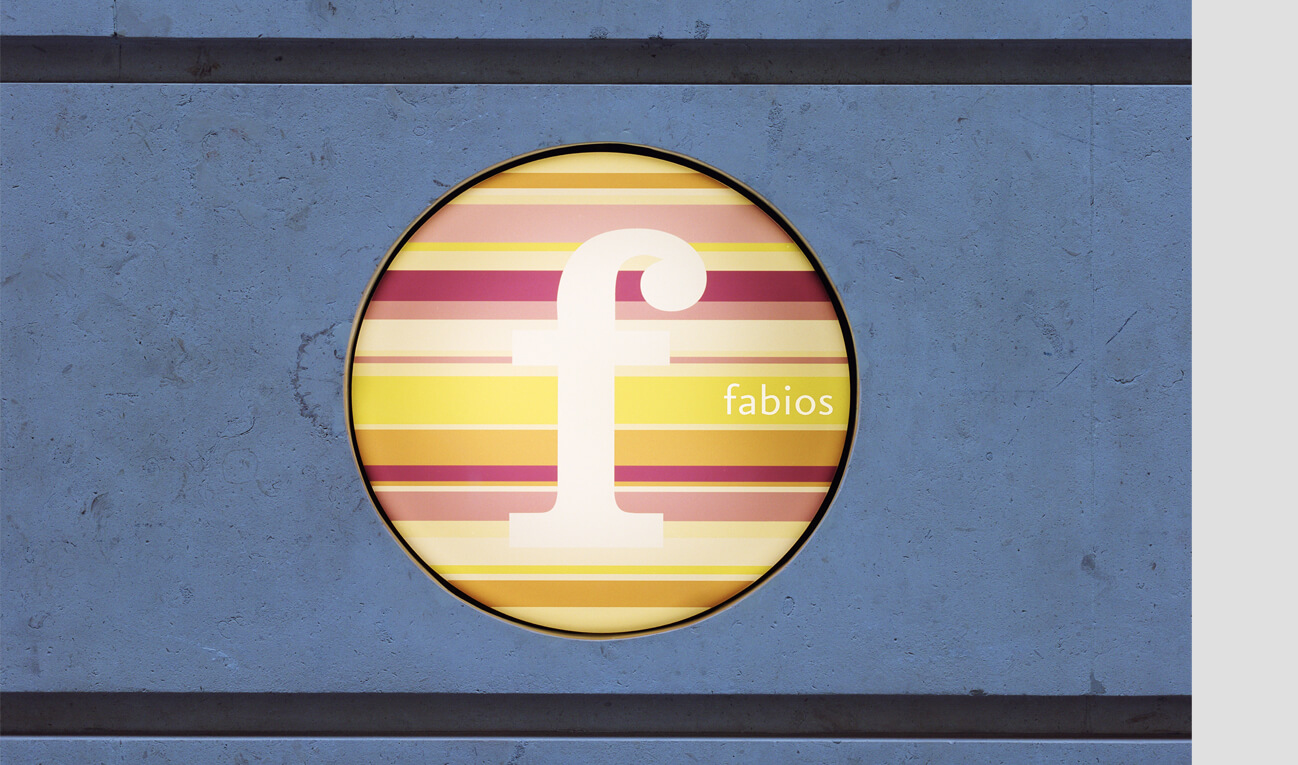 The restaurant is based on an indoor-outdoor relationship with a striking glass extension of the existing construction, set effectively into the facade. A series of vertical windowpanes are set in a hinged metal frame that lifts up and folds away to create an outdoor seating arrangement with a roof. The restaurant opens straight onto the lively and bustling city centre.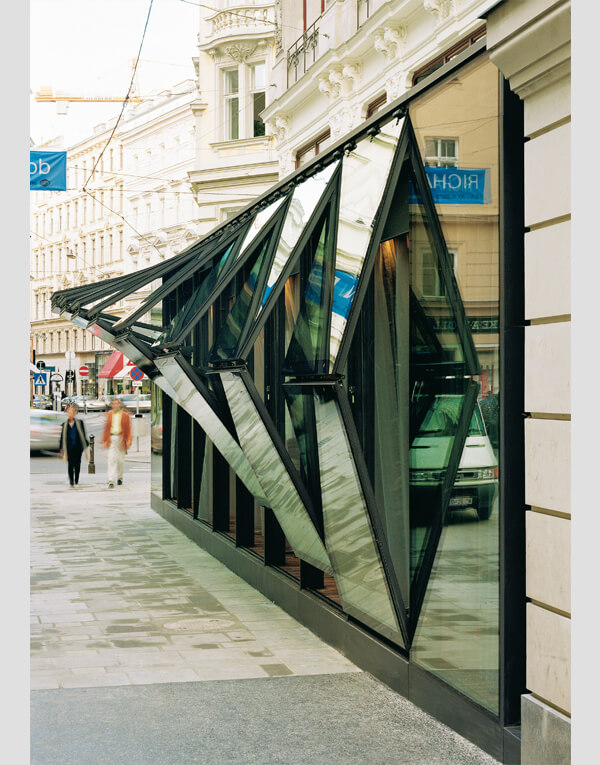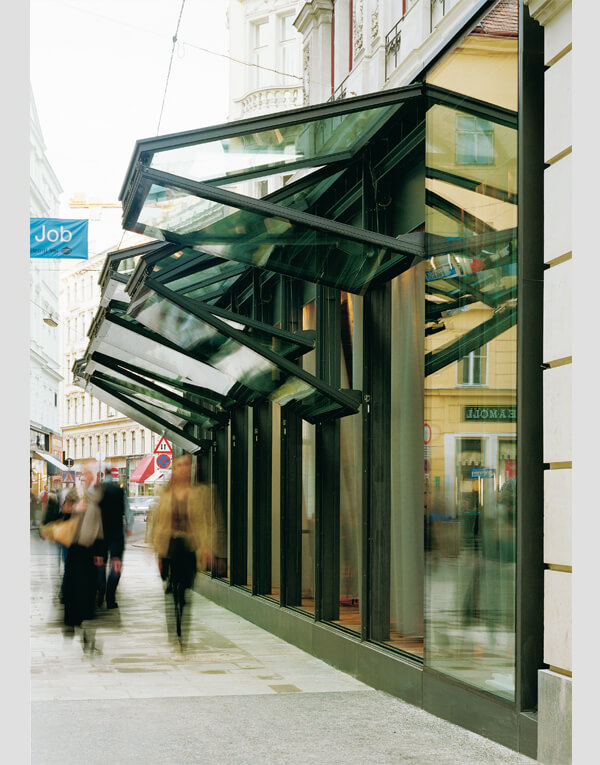 This striking entrance is complemented by the interior furnishings, which are characterised by the domination of timeless and long-lasting materials – wood, leather and glass. The floor and ceiling run throughout the space forming a consistent horizontal framework for different zones (the restaurant itself, bar and lounge), while the mirrored surfaces of the vertical areas create a succession of images. The impression is that of a sequence of short frames in a film, whereby the transition from one room to another is dramatised by the appearance of guests, almost as actors, with the dishes and drinks which serve here as props. When the glass front is raised, passers-by turn into the audience.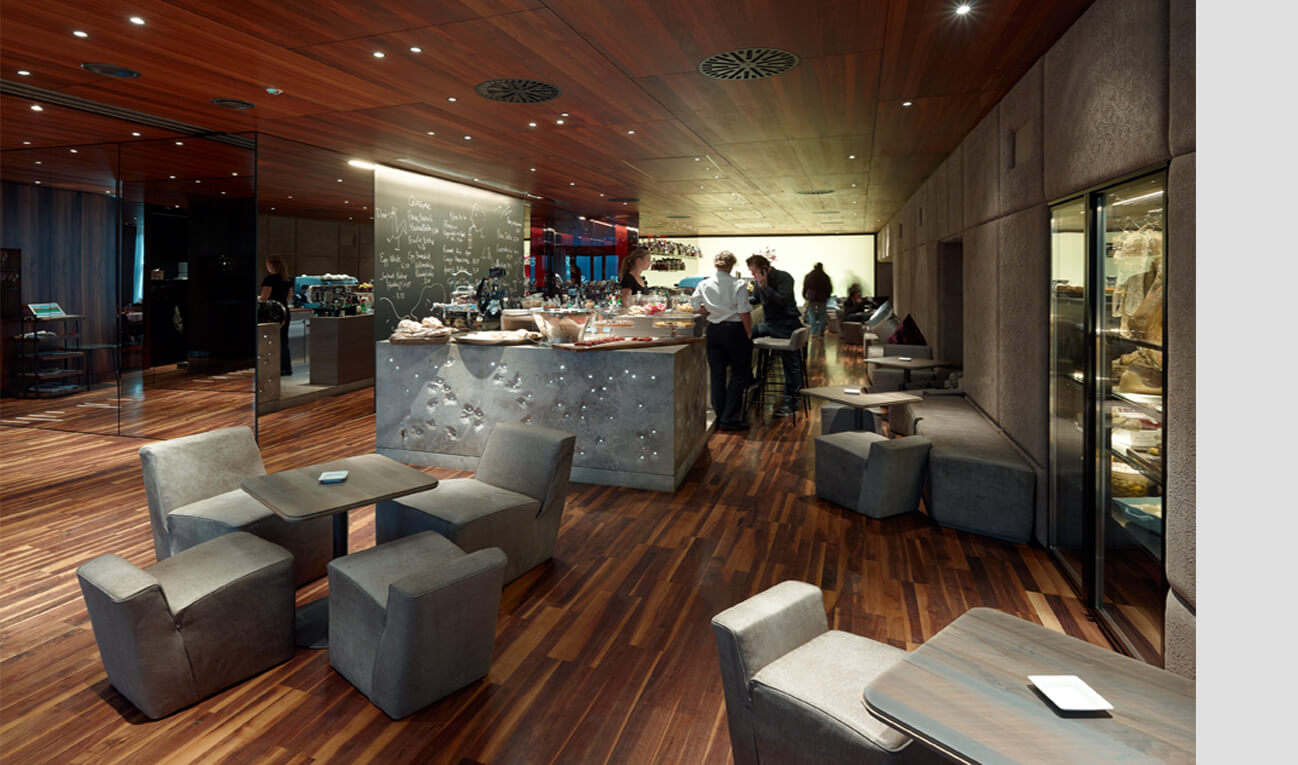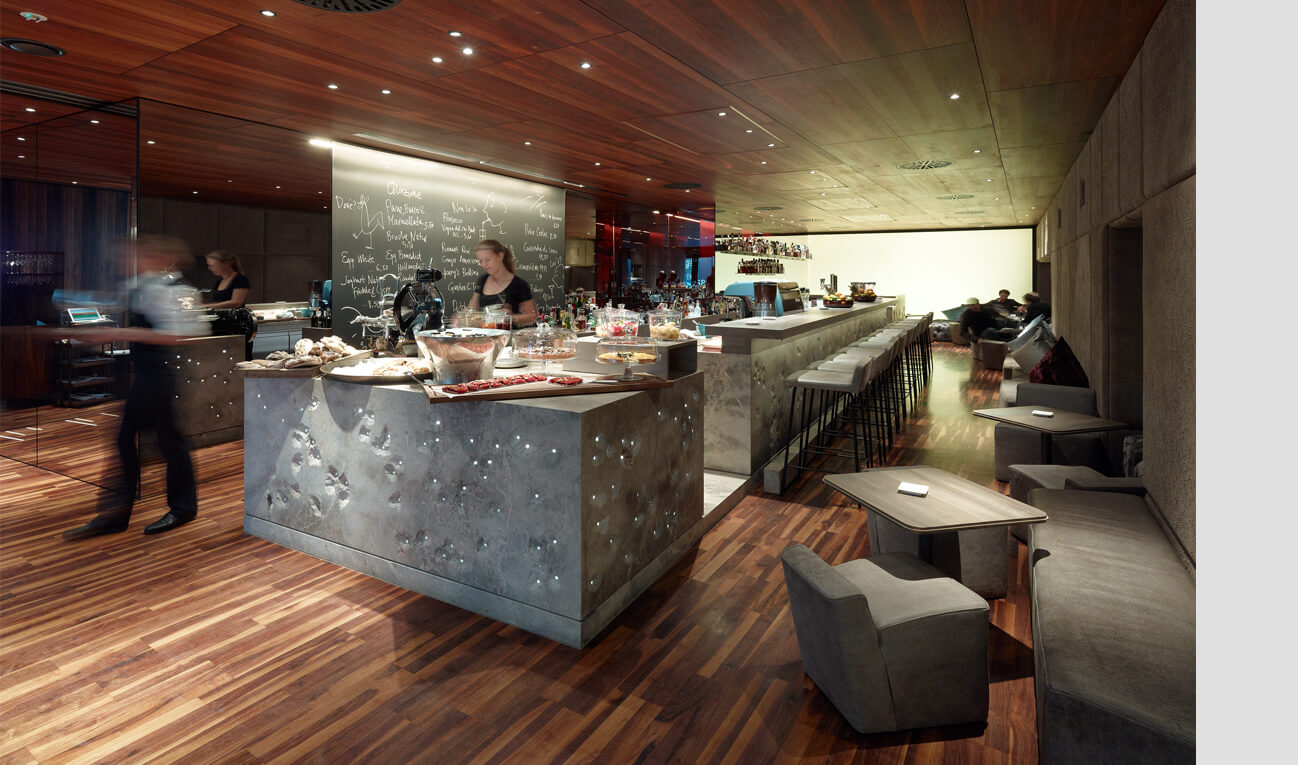 A mixture of warm orange and white lights draws attention to guests, dishes and drinks: a bipolar lighting concept. The lighting is arranged so that light sources stay invisible, hidden in slits between ceilings and walls, under the bar counter or somewhere inside the leather-upholstered lounge niches.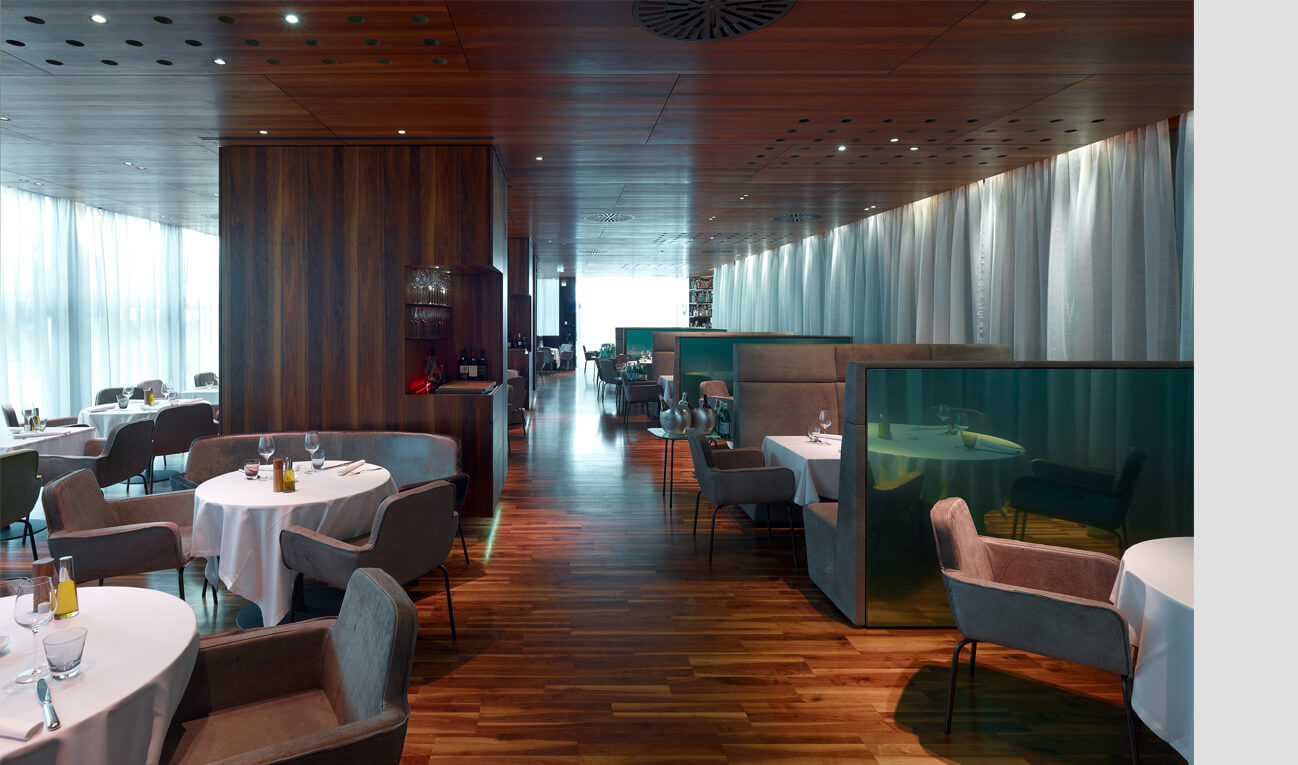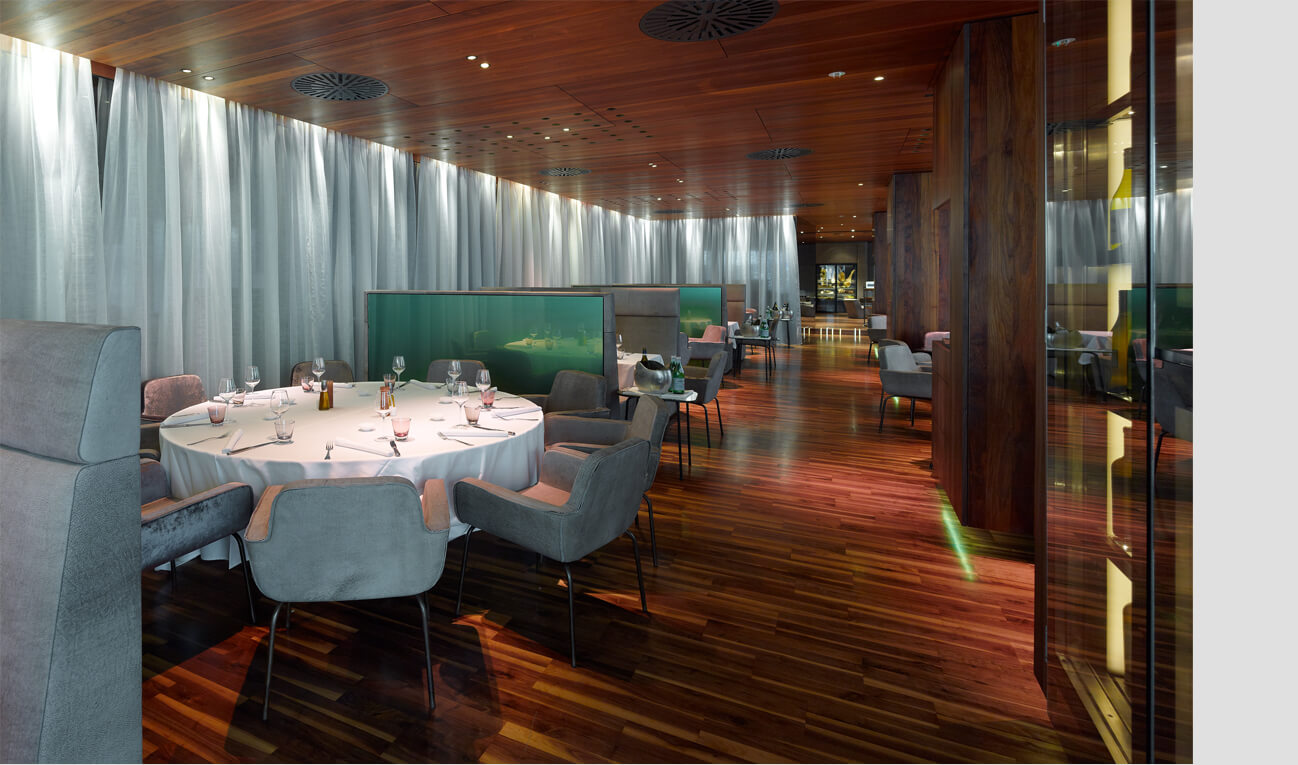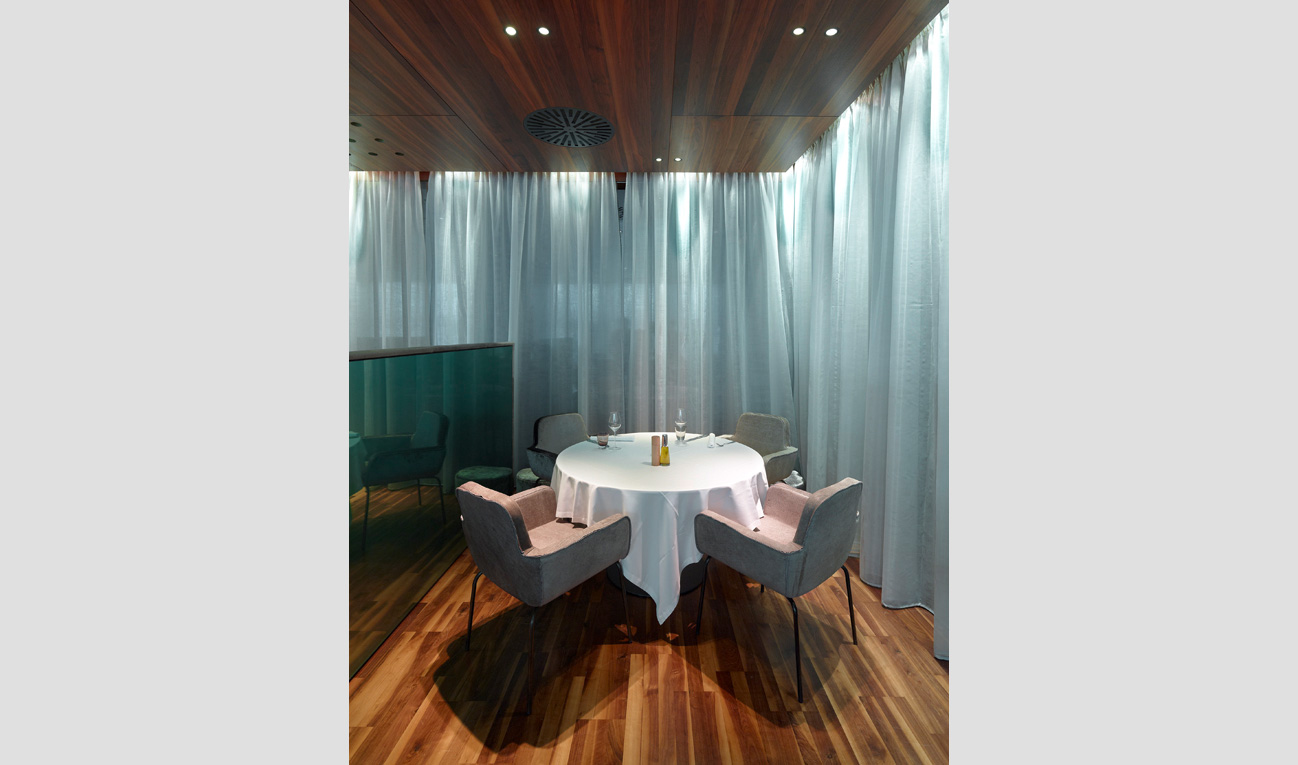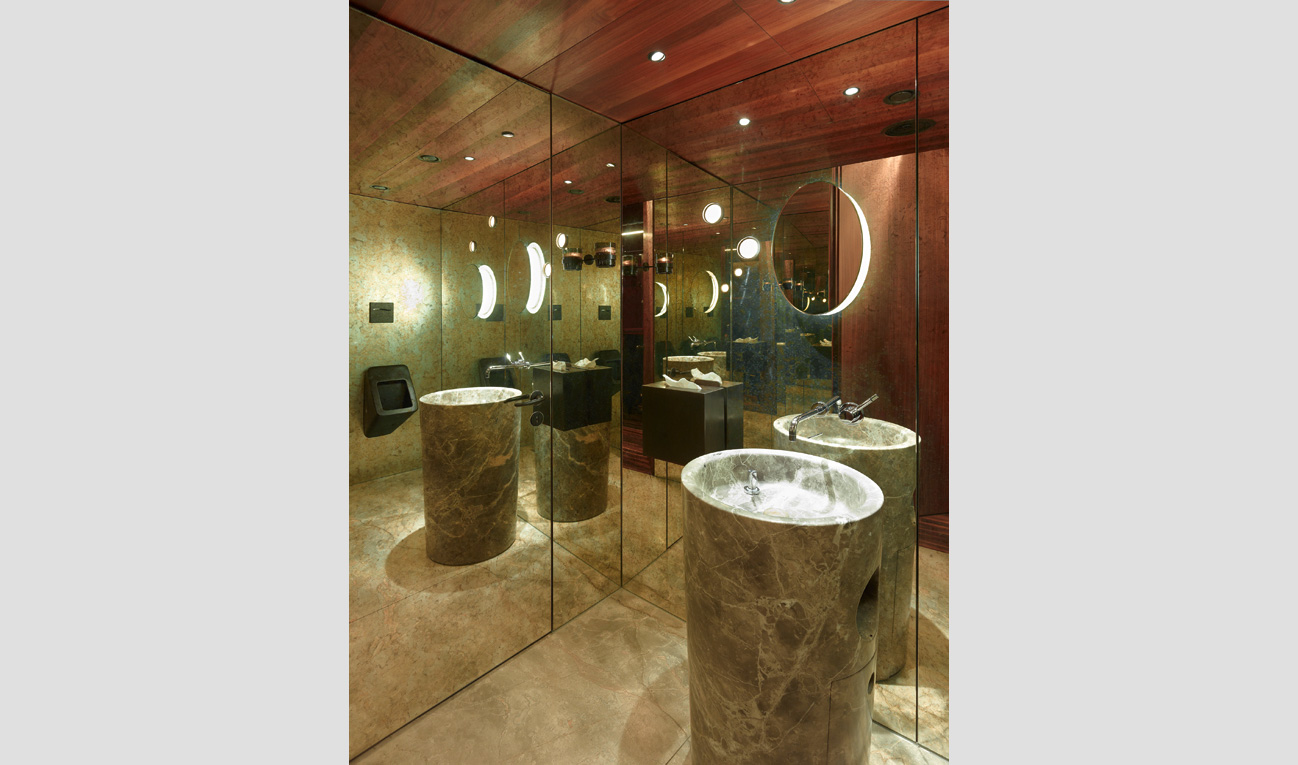 Awards
Leaf Award 2005, Winner
Fabios Restaurant, Bar, Caffè
Contractworld Award 2004, Winner
Fabios Restaurant, Bar, Caffè
Adolf Loos State Prize for Design, 2003, Nomination
Fabios Restaurant, Bar, Caffè