Generous, elegant, cosmopolitan – these were the conditions "Fabios" had to fulfil when planning this restaurant for a mixed audience. During the day and at night, a restaurant with 120 seats and a bar with a lounge ought to function independently, yet complementary, offering an individual atmosphere.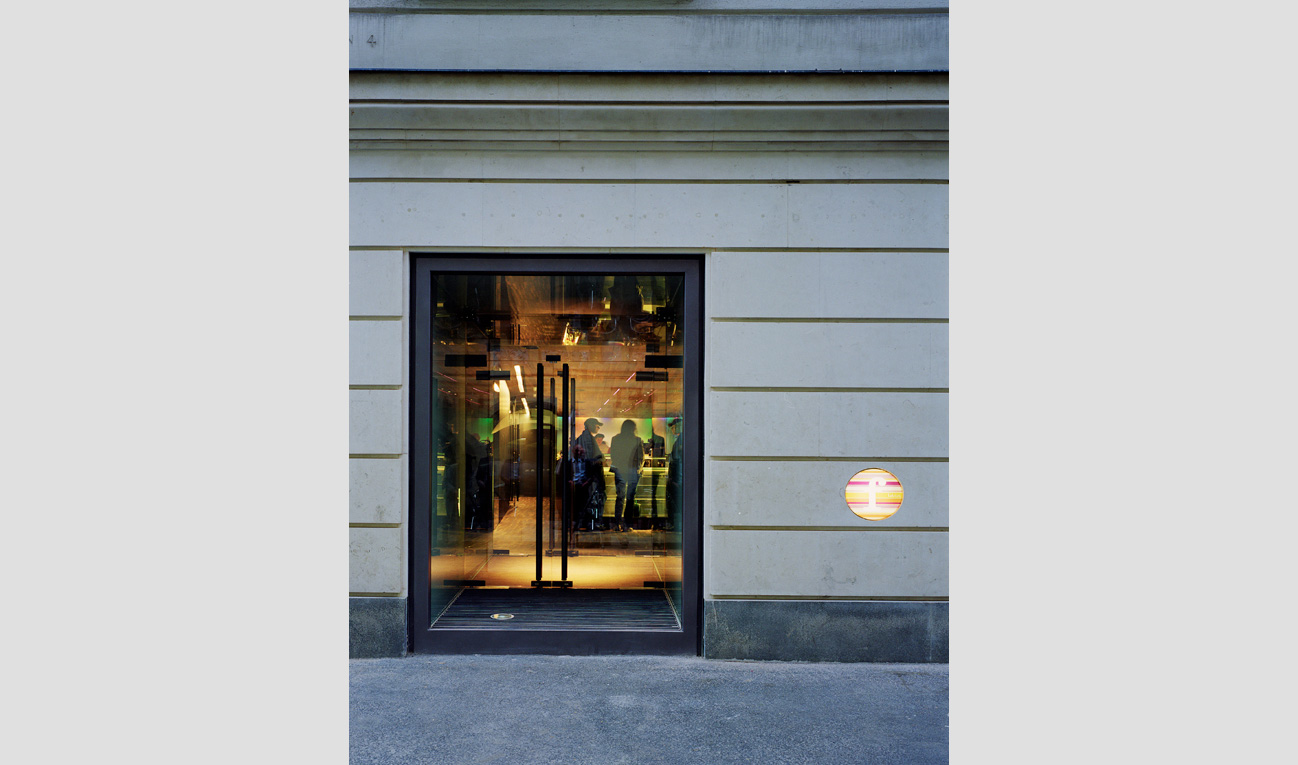 Marking a striking highlight, a glass porch expands the originally existing area and adds to the setback in the existing facade.
The building's architecture and interior design form a restrained frame, while the table culture and guests of the restaurant attract particular attention. Wood, leather and mirrors, which provide depth to the dimension of the interior, are the determining materials.
As continuous surfaces, the ground and ceiling form a horizontal frame for different zones, while mirrored vertical surfaces continuously create new images in a subtle way. The impression of a kind of short film is created by adding sequences of rooms with guests as protagonists, and dishes and drinks as stage props – and with the glass shack's high glass fronts, passers-by turn into the audience.
A mixture of orange and white lights draws attention to guests, dishes and drinks: a bipolar lighting concept.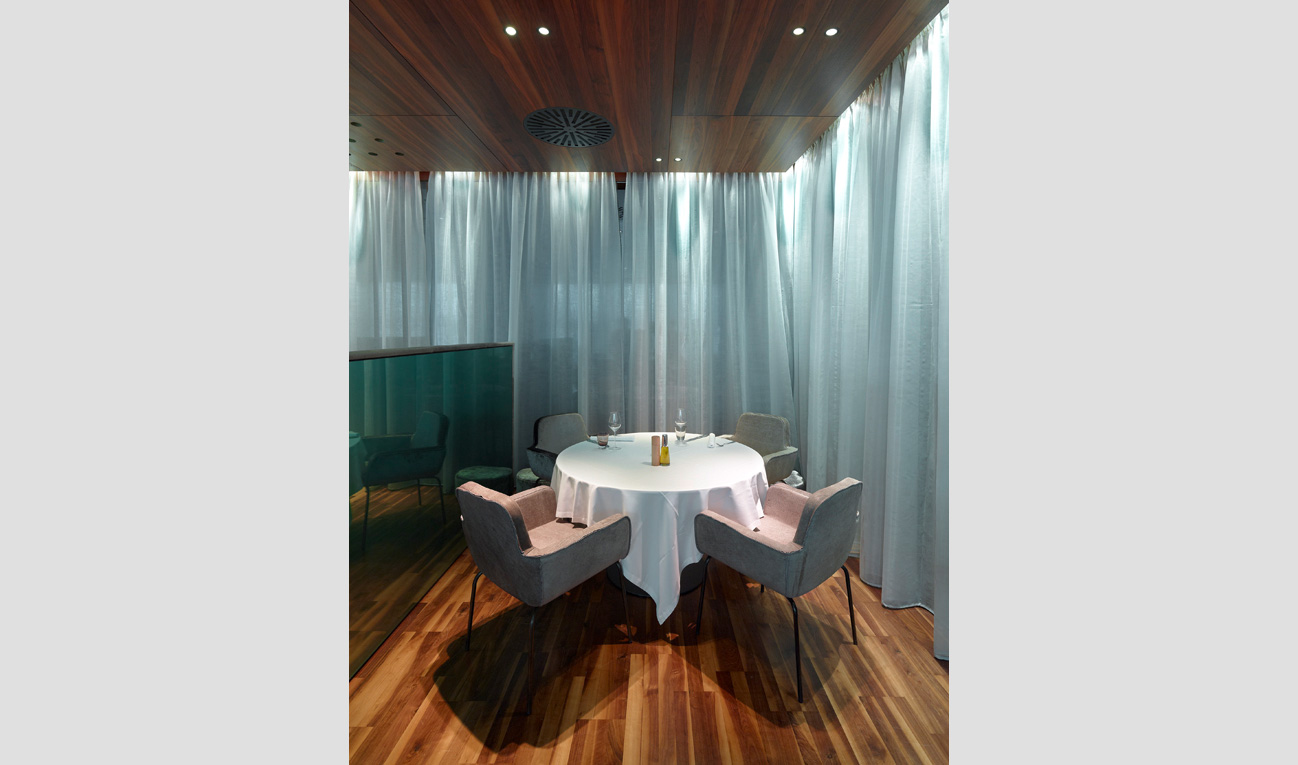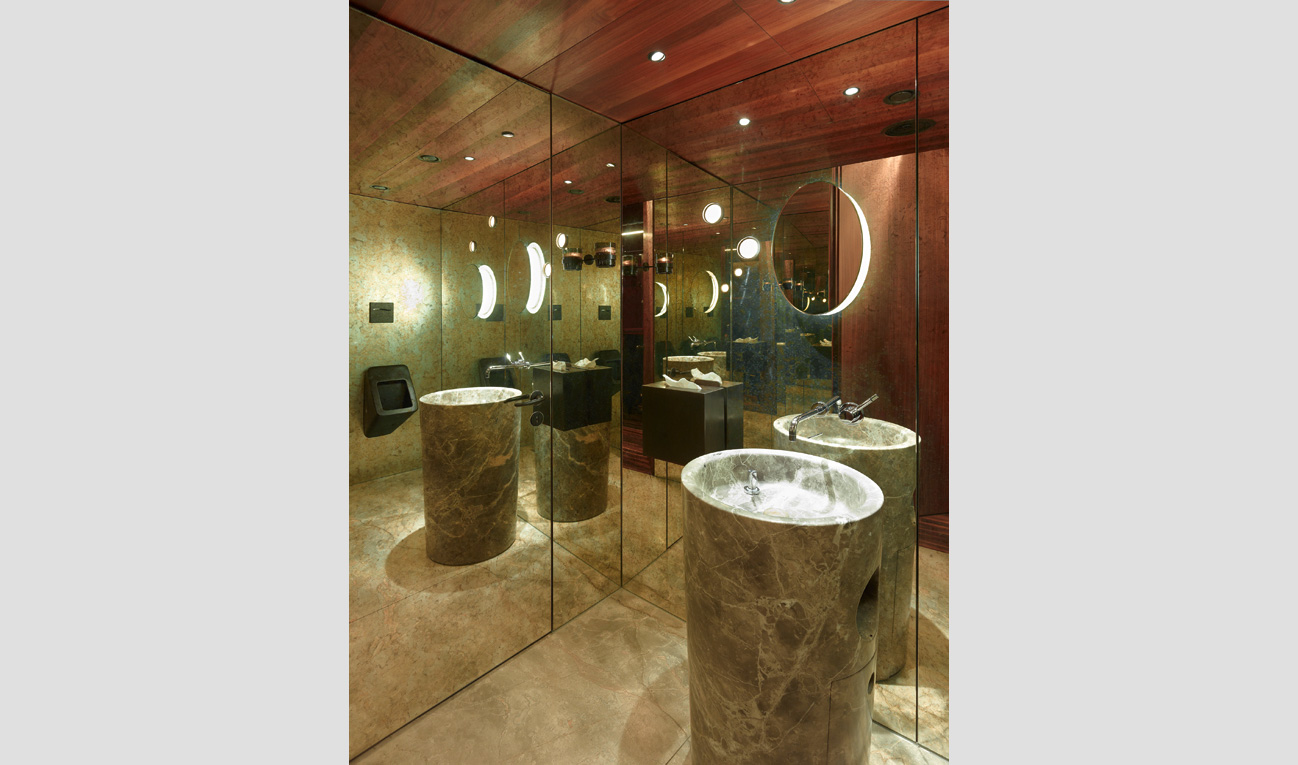 Awards
Leaf Award 2005
Fabios Restaurant, Bar, Caffè
Contractworld Award 2004, Winner
Fabios Restaurant, Bar, Caffè
Adolf Loos State Prize for Design, 2003
Fabios Restaurant, Bar, Caffè