Expanding and redesigning a dental practice
When converting the dental practice, the basic idea has been to develop a clear structure out of an old building full of nooks and crannies, offering patients a simple and straightforward orientation.
A horizon made of clear white glass now marks the border of the central waiting room, while displaying important information strung in a row so that patients are guided through the dentist's practice. Additional functions, such as a reception area, a refreshment stand, an archive, and a coffee bar round off this area.
From here, one can reach three essential parts of the dentist's practice:
The orthodontia, a spacious room with different work areas, the dentistry and advisory segment with closed booths as well as the back office and administrative area located at the end with its own entrance and exit.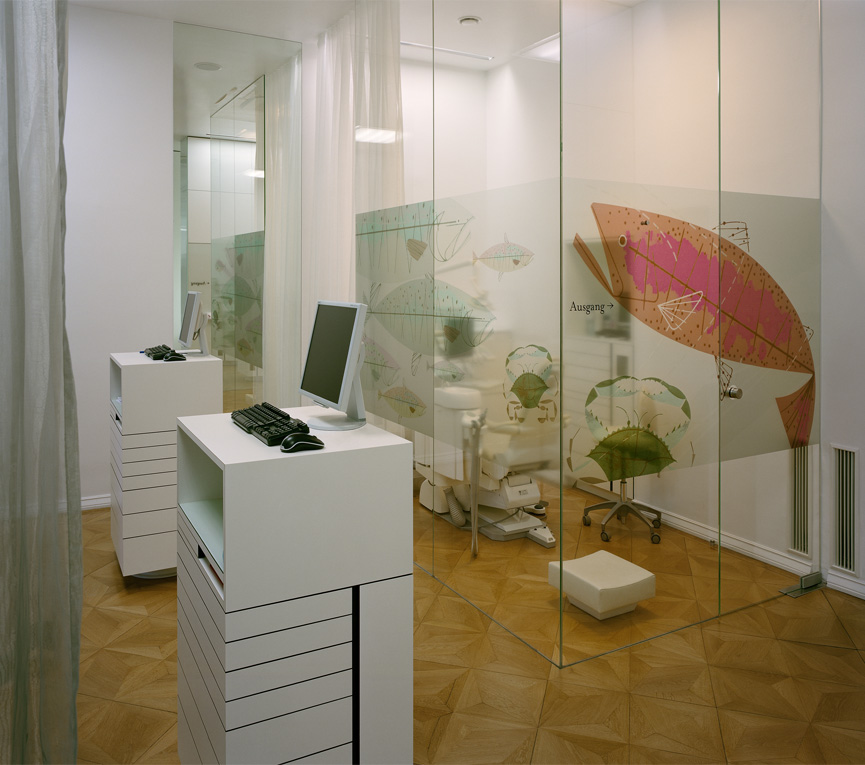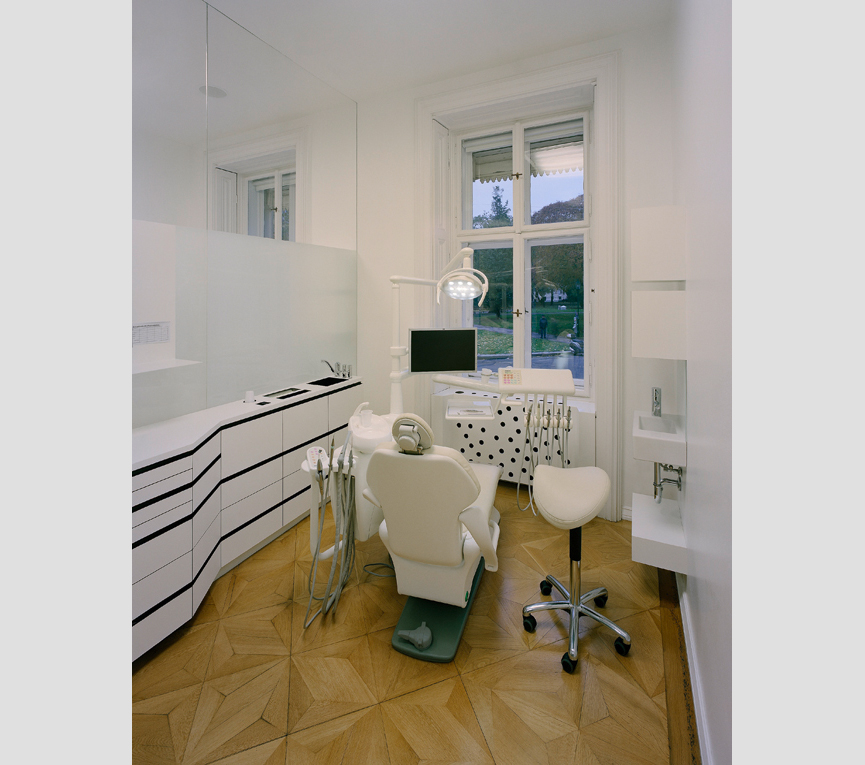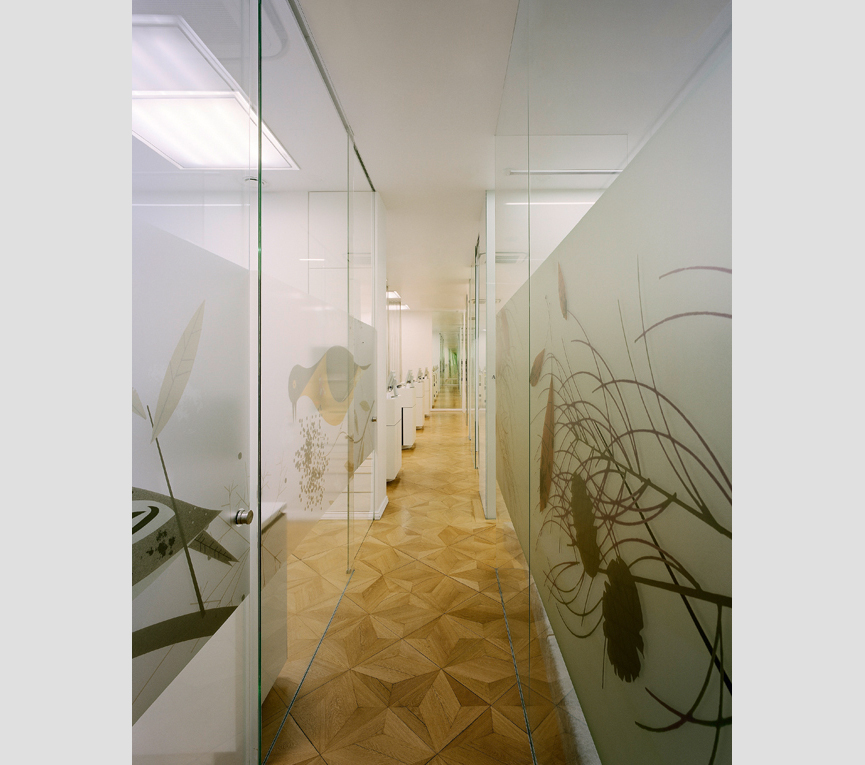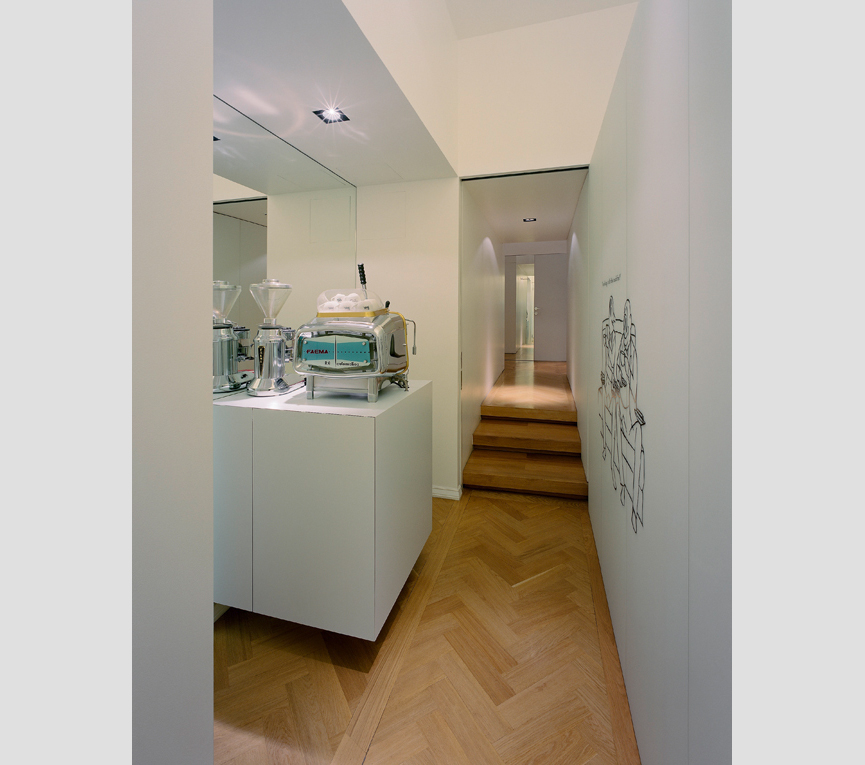 The old building's charm is preserved by existing elements, such as box-type windows, Chenonceau parquet floorings and stuccos.